Rate Now
Share Your Experience
Have you seen Alan Moshell?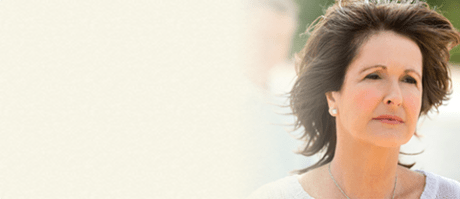 Metastatic Melanoma
The facts about metastatic melanoma, a serious skin cancer, including signs, symptoms & what happens to the body in each stage of cancer.
29 Ratings with 14 Comments
5.0 Rating
February 7th, 2015
I expected the worse after reading other reviews, but was pleasantly surprised. I saw Dr. Moshell on 4 different days at the Washington Hospital Center. On all 4 occasions, my time in the waiting room was minimal. Dr. Moshell was both pleasant and thorough. He spent sufficient time with me, and I did not feel rushed during any of my appointments. His staff, however, was somewhat rude and made me feel like I was inconveniencing them.
1.0 Rating
August 27th, 2013
Finding another dermatologist
I visited this practice several times. Not once did it take less than 45 minutes from the time I was brought into an examining and had my medical history reviewed by staff to the time a doctor appeared to examine me. I stopped by the front desk to schedule another appointment and the person who was "helping" me stopped to talk for a minute or two w/ a stock clerk, all the time I'm standing in front of the desk cooling my heels. This is the worst run medical office I've ever visited.
1.0 Rating
April 6th, 2013
Georgetown/MedStar Needs to Check Into This
Dr. Moshell was dreadful. I truly resent a three minute consultation -- after I waited nearly an hour. The intern was delightful, pleasant, and seemed knowledgable, but I am paying for an MD to meet with me and discuss my condition. He was so unpleasant, perhaps the most unpleasant doctor I have ever met. So much for the hospital's mission -- To provide physical and spiritual comfort to our patients and families in the Jesuit tradition of cura personalis, caring for the whole person. I left the office feeling sad and disgraced.
1.0 Rating
March 31st, 2013
After suffering from severe acne for over half of my life, I've tried literally every topical and tablet form of medication to control or eradicate it. Most does nothing, except for Accutane, which my previous doctor and I figured out to much relief. I came to Dr. Moshell just to get a refill after moving to D.C., which he refused. Instead he put me on a mix of solodyn and three topicals that have burned my skin - - not irritated, burned. As in chemical burn. On top of the acne returning in full force part of my neck may now be permanently scarred. Please go to someone else, I don't want anyone else to go through this.
3.7 Rating
November 9th, 2012
Good Guy
My experience was a little different than the others. I was diagnosed by him as having "acne" -- and at my age. He and a resident together looked at my skin, made the determination and prescribed the appropriate meds. My skin is much, much better. I really have no complaints except for the long wait to see him.
1.0 Rating
October 23rd, 2012
Terrible Experience
DO NOT GO TO DR. MOSHELL -- He is a dreadful, cold, uncaring doctor. He has spent no more than a couple minutes with me during each visit, and typically just passes me off to one of his medical student residents. I have asked him to please not do this, but he never listens to my concerns. In fact, his resident medical student took stitches out of my arm inccorrectly and it has never healed properly and is still very painful. HE IS HORRIBLE and I'm promptly seeking a new physician.
1.0 Rating
June 1st, 2012
DO NOT COME HERE- they will make you wait for over an hour
They are always runnin late
5.0 Rating
May 10th, 2012
Outstanding diagnostician
After a year, almost to the day, of suffering from an undiagnosed rash, Dr. Moshell, who is one of only two contact dermatologists in the Washington area who is proficient in applying a patch test, prescribed a protocol that took effect after a mere three days. After a month, I was symptom free for the first time. I found Dr. Moshell to be sensitive and committed to finding the cause and the cure of has been an insufferable and enduring case of contact dermatitis.
1.0 Rating
March 9th, 2012
I saw Dr. Moshell once, he was rough and had no bedside manner. I made a appt Monday of this week for Friday, and when I didn't receive a confirmation by Friday Morning, I called to confirm. They told me they had no record of the appt. I told the scheduler that I had to get in today, because I would be traveling for the rest of the month. She was rude and said that she couldn't do anything about it, didn't even apologize and reiterated that she couldn't schedule me today. Plus their records for my last appt were wrong as well.
5.0 Rating
March 7th, 2012
DC Patient
Dr. Moshell is, in my opinion, a fine physician. He listened closely to what I had experienced; put the proverbial two and two together; and, after an examination, dismissed a scary diagnosis I received from another dermatologist and put my mind to rest. He doesn't smile, but who cares? I've already recommended him to a friend.
2.3 Rating
January 12th, 2012
DC Patient
1.0 Rating
June 11th, 2011
Research Chemist
Dr. Moshell failed to listen to me,and told me that my facial lesions were caused by external forces, ie. that I was scratching my face. I'm tired of dermatologist telling me this when I know it's not the case. I wear gloves at night, and I wash my face very gently. Dr. Moshell does not know what caused my facial lesions, and thus instead of admitting he does not know, he accused me of causing my condition.