Rate Now
Share Your Experience
Have you seen Dr. Albert Novak?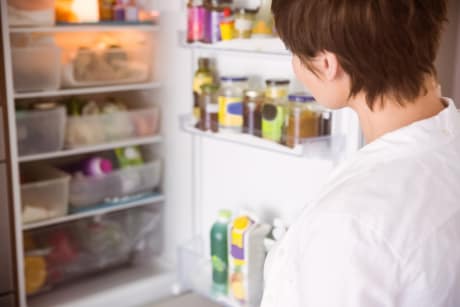 Binge Eating Disorder
Get the facts about binge eating disorder, including symptoms, causes and related conditions.
30 Ratings with 8 Comments
5.0 Rating
June 2nd, 2017
1.0 Rating
October 29th, 2016
If he just would have listen to the patient
I went to Dr Albert J. Novak on a Friday because I was very sick and my PCP was not available. I told Dr Novak that I had a history of getting very sick with respiratory issues at least twice a year and even brought in a sample of the green mucus I was couping up. He told me just because my mucus was discolored didn't mean I had an infection. That was the first I heard such a thing but continued to listen to him. After he examined me he decided I was suffering with allergies and not the onset of bronchitics. He wrote me a prescription for nasal spray and cough medicine. I didn't agree with his diagnoses since I know I have a chronic problem so I asked him what he was going to give me when I returned even more sick on Monday with more green mucus? He told me to have a better attitude and I'd get better. I told him I know my body and I knew I needed antibiotics. He didn't listen to me and left the room. I worsen over the weekend and even thought I should go to the ER but decided to wait to see my real doctor. On Monday my PCP still wasn't available but I had to see someone so I saw Dr Nelson. She examined me and determined I had pneumonia and gave me the Z pack I should have been given on the previous Friday. I missed a week of work that could have been prevented. I don't understand why a doctor wouldn't listen to a patient when they know their body better than anyone. If he would have looked at my history that he had access to he would have seen I was telling the truth. His whole attitude was I didn't know what I was talking about and he was the doctor and he knew best. Clearly he was wrong. This was the second time I had to go to him and he wasn't able to diagnose my true issue so I will go to another clinic before I'll go to him again. Don't waste your time with this guy.
1.0 Rating
September 30th, 2016
Novak is an arrogant jerk
What an idiot! I come in for a minor problem and he wants an EKG which has nothing to do with my condition. He downgraded my previous doctor and the Suncoast Blood Bank as not knowing what they were doing. Told me I had cancer without doing any type of minimal testing. Said "find a another dr. if you don't like it here, there are plenty of them out there." Well, Mr. Big Shot Know It All--I will.
1.0 Rating
September 15th, 2015
Concerned wife
Dr. Novak was the absolute worst physician I have ever seen . He completely dismissed my husband's concerns . Accused him of having a panic disorder . Then proceeded to prescribe anxiety medication refused to order proper lab work that would help diagnose his symptoms. Finally after arguing he ordered lab work . When test resulted it showed a positive shingles infection!!! He then had his clerk call and tell us that it was no prob. Little did they know we already had the test result from quest. And had already received a second opinion. True infection. Also his office staff was beyond rude..I would not recommend this doctor to anyone.
5.0 Rating
December 17th, 2013
Glad I found him!
I've had two major health setbacks in my life, and many minor ones, and more doctors in and out of my life than I care to think about. Due to a recent move from another state, I had to leave behind my family D.O. of 30 years. I first tried one doctor, then another, and finally found Dr. Novak, who is wonderful. I've had two visits and both have been exactly what I've been looking for. Dr. Novak is attentive, caring, and knowledgeable. He's easy to talk to and his staff is professional,
5.0 Rating
May 22nd, 2013
Dr. Novak actually cares about his patients. He takes the time to talk with me about my diagnosis. He asks how my family is. He always asks if I have any more questions. When I do, he takes the time to answer them. I have been diagnosed as Type II Diabetic for about 7 years now and he always shows concern for me. I would highly recommend him to anyone.
1.0 Rating
June 19th, 2009
Sam Pruitt
Dr Novak is only concerned with rushing patinets through as if they were cattle.He gets mad at anything that hold him up for a minute or two.He was rude and disrepectable to me because of a mixup through my drug insurance plan.I was asking questions pertainig to my medications and he as much as pushed me out of the office.And berated me as if I were a child.The man should not be a doctor.He has no human feeling for patients.Only for money and rushing which leads to mistakes.
4.0 Rating
July 6th, 2017
5.0 Rating
June 2nd, 2017
5.0 Rating
April 20th, 2017
Nearby Doctors

Dr. Albert Novak is similar to the following 3 Doctors near Sarasota, FL.