Rate Now
Share Your Experience
Have you seen Dr. Aleksander Komar?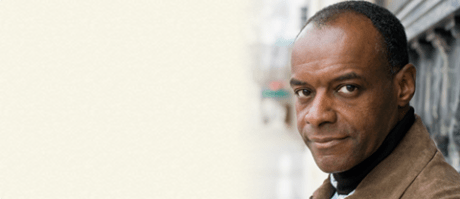 Colonoscopy
Get the facts about colonoscopy, including how and why it's done and doctors who perform the procedure.
27 Ratings with 8 Comments
3.0 Rating
September 15th, 2015
Great surgeon, horrible staff
Dr. Komar is a very nice man and he is smart. He explained everything to me in a way I could understand. I wasn't nervous about him doing my surgery. His staff, aka receptionist, was awful. I literally had to do her, Angie's, job. I had to call my insurance numerous times to see if she really did call in to have my surgery approved and twice they told me no, so I had to call her back and bug her. When I was supposed to have my surgery the next day, I called the hospital and they said my surgery was scheduled for the following week. It was horrible working with the receptionist and I've considered never using Dr. Komar again just because of her.
5.0 Rating
September 2nd, 2015
Dr. Komar is an exceptional human being. He's very straightforward, well-informed, and spent quite a bit of time explaining the pros and cons of my surgery. His demeanor and professionalism was excellent both before the surgery during my hospital stay and all of my post op appointment. I have several immune system diseases which could complicate my surgery and dr. Komar helped me to work out a plan to prevent such complications. I would go back to Dr. Komar and or refer him do any of my friends or family. The office staff was very accommodating and friendly and I couldn't of asked for a better experience.
5.0 Rating
April 7th, 2014
Outstanding Doctor
I hae never had the opportunity to meet such a courteous person who goes to such great lengths to satisfy his Patience's. He explains everything in depth and to be the most professional and outstanding performance a person could hope for! I have never had the opportunity to meet such a polite person and knowledageable in his profession as I did with DR, Komar. I feel he went above and beyond to insure I had the best service in both of my surgeries he performed on me. It is becoming all too rare to find a person ( DR Aleksander R. Komar M.D.) that goes to such lengths to satisfy his patiences. DR Komar is a great asset to the medical field!
1.0 Rating
April 3rd, 2014
BEWARE
BEWARE.. Will want to cut you open, regardless if you are recovered yet or not from chemo or radiation, claiming that it is OK to do so, when it is clearly not OK yet. As result, you WILL suffer surgery complications, malnutrition that will surely be disregarded and not cured, and as result will suffer certain complications, unnecessary pain & sickness and end result of DEATH.. GOTO A SPECIALIST.. DON'T SAY YOU WERE NOT WARNED...
1.0 Rating
September 17th, 2012
This Doctor cannot be trusted
1.0 Rating
May 25th, 2011
I developed a fistula from the baby spinach e coli outbreak in 2006. After the diagnosis from a proctologist, I was referred to Dr. Komar. The surgery was supposed to be a minor outpatient procedure. IMO, Dr. Komar did not do adequate pre- or post-op procedures, which caused the collagen plug to abscess. After running a high fever, I called Dr. Komar's office. He told me to wait until my appointment a few weeks away. After another day of evern higher temperature and further abscessing, I was able to get someone from his office to let me come to the office. Dr. Komar was furious that I was let in. Upon inpsecting the collagen plug, which was attached to my colon via sutures, he RIPPED IT OUT! IMO, his skill and temperment are better suited for a butcher instead of a surgeon.
5.0 Rating
May 9th, 2010
Very Rare!
I have become used to doctors that diagnosis without even looking at you or hearing you completely out and being wrong, but not pursuing further being and in a hurry to get to the next patient. Moody staff that act annoyed that you are there. I typically will not go until very serious.Coming to Komar office was completely different experience. I was in fact there because of other doctors (like the afore mentioned) where they did not believe their treatment didn't work and I was getting worse. Dr Komar tried different things until it got resolved. He and his staff appeared always honest and caring, even when advising of potential negative outcomes and reassuring at the options. His staff are always friendly and helpful. Karen and Kim are the best! I had another unrelated issue which brought me to them again this year. And I was again pleased with the outcome. There are way too few doctors that are as thorough and caring like this.
3.7 Rating
August 10th, 2008
He is good !
2.0 Rating
August 6th, 2017