Rate Now
Share Your Experience
Have you seen Dr. Anita Liu?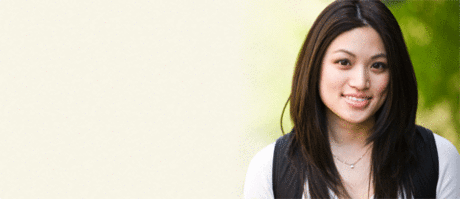 Birth Control
Get the facts about birth control so you can decide which type is right for you.
Quality Rating
Highly Satisfied
34 Ratings with 11 Comments
5.0 Rating
November 6th, 2016
5.0 Rating
October 10th, 2015
5.0 Rating
August 6th, 2013
Great doctor. I highly recommend her.
5.0 Rating
May 4th, 2012
Nice and attentive doctor
5.0 Rating
August 29th, 2011
Dr Liu is the best
My wife and I have had Dr. Liu for 15 years and she has always cared for our well being and has put our health first and foremost. She knows when to send you to a specialist and takes the time to explain everything to you. We both just love her to death and we'd still be with her but we relocated to another State.
5.0 Rating
November 29th, 2010
5.0 Rating
October 6th, 2010
Great Dr and staff
3.7 Rating
July 17th, 2010
Great Dr but office loves $$$$$$$$$
Both my wife and I used to share my medical insurance from work. We both have scheduled annual physical exams with Dr Liu for the past 6 years. My plan allows us to have a free annual exam for each covered person. My wife always have no issues when it comes to billing. For me I have been billed almost $300 because they code the bill wrong when it is sent to insurance company. The Dr office will not check my portion to "routine visit" to have the bill 100% covered by insurance. There is no difference between my visit and my wife's visit.....we are both in the same exam room together and leave the room together. Dr Liu asks the same questions (of course there are certain questions pertaining to the different genders) . They will not change the billing code. Earlier this year, my wife changed medical insurance. Her new insurance requires a $30 co-pay for routine visits. She had her annual exam at the beginning of the year. Six and half months later she needed a referral from Dr Liu's office for a dermatologist. She called for referral but was refused because they told her she needs to come in for another routine exam (being more than 6 months). She went and paid the $30 for the "routine" exam. The exam consist of "What can I do for you?", "I need to see a dermatologist", "Ok, I will be right back". Indeed Dr Lui came right back with the referral. No check up, no other question, nothing other than another $30 co-pay from her and more $$$ from the insurance company. If you are going to charge for an unnecessary routine exam then I believe the Dr should do the unnecessary routine exam. Dr Lui is really nice and the staff is very friendly but for me I have to look for another Dr. It is really a shame.
1.0 Rating
May 25th, 2010
You be the judge
I had very bad stomach ache yesterday and thought that I come here to look at Dr. Anita Liu and give my two cents. Early in the morning, I had a very bad stomach ache and was sweating cold sweats. After Tums and some stomach medicine for over an hour, I was even worse. My wife called our primary and was told to have me in immediately.When I was in the office there were no one there and I was dying and very weak. Dr. Anita Liu was in the front office and asked me what was going on. I give her my symptoms and she said "hum!" and went back to read her charts and walked away. After five minutes another patient walked in and was called another five minutes after that. While waiting in PAIN, I heard my doctor laughing and talking to other people while the nurse in the front office didn't even notice that I was really in PAIN. Finally, our nurse called us! She said "I need $20 from you". Oh your PPO does not pay co-payment (and we mentioned that our company pays the first $1500 of the co-pay), so if you feel different, you can talk to the doctor and see if she will see you. Hello! I am dying, I can't even sit still. I finally walked out of the office and my wife called today for our $20 dollars check (co-pay) back and nurse said "Oh! we went looking for you and try to call you because the doctor was going to see you next after CO-PAYMET!!" Well I bet that the nurse wasn't able to find me right outside of the office waiting for elevator for five minutes.
5.0 Rating
August 15th, 2009
my experience with doctor Liu
1.0 Rating
August 5th, 2009
5.0 Rating
August 9th, 2017