Rate Now
Share Your Experience
Have you seen Dr. Arif Shoaib?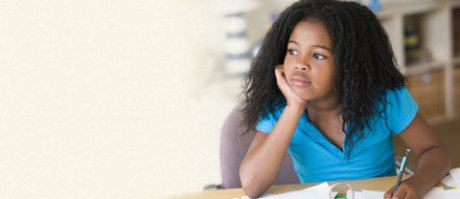 ADHD
Attention Deficit Hyperactivity Disorder (ADHD), including the different types and who gets them.
27 Ratings with 7 Comments
5.0 Rating
December 3rd, 2015
1.0 Rating
July 3rd, 2015
Nice enough doc but the practice is an admin nightmare. Keep looking - this is probably not the guy for you.
The problem begins with the fact that this office is only open a few hours a day. They open at 10, break an hour for lunch and can close randomly at any time between 3 and 4:30 depending on the day. They close on Fridays. Holidays are rough as they seem to shut down on Wednesday evening so they is no one to help you from Thursday through Monday. They try to cram as many appointments as they can in the 5 (avg) to 6 (max) hours a day that they work resulting in no appointment availability for 1.5+ months. They employee an office staff of about 4 and yet no one within the office communicates. Attempts to coordinate refill prescriptions are a nightmare. Multiple prescriptions are "Lost in the mail" I have lost count of the number of times I have had to follow up via multiple calls and even showing up in person until a replacement was issued. When you attempt to make arrangements to pick up your refill prescriptions in person to avoid this happening, they neglect to call you to confirm it's readiness and if you just show up you run the risk of the office being randomly closed at 3:30pm on a Wednesday (Happened) or they will tell you they mailed the prescription several days ago because the office manager failed to communicate tot he receptionist that you would be picking up the prescription in person. It's just a mess over there. They are unprofessional but friendly enough when you interract with them. I believe that this practice prides themselves on quantity of patients seen rather than the quality of patient care provided. The waiting room is often crowded with patients and wait times have been known to exceed 45 minutes (Despite set appointments) in my personal experience. I have had to reschedule and leave after waiting an hour for my scheduled appointment. Of course, the next available slot was 2 months away. (Clearly the docs time is far more valuable than mine. Essentially what this practice offers is med checks only. There's no real focus on psych care that i can see. My therapist recommended this doc and I have made him aware that this is something he might want to reconsider doing. After two years of this, I am done. I have an appointment with a reputable psychiatrist in the next 15 days. I knew going in that this guy had some negative feedback on health rating websites but I suspected it was just disgruntled former patients. Sitting here over one week after requesting a normal refill prescription, I am unmedicated and unable to reach anyone through the answering service despite being told I would receive a call back. I'm a current patient of two years and I can tell you there's validity to the online gripes. I was already scheduled to meet with a new Psych and this just underscores my decision. Long story short - If you want someone to push meds and are willing to put up with low grade service to get them - go here. If you want actual quality psychiatric care - keep looking.
1.0 Rating
June 3rd, 2015
1.0 Rating
November 26th, 2013
Find someone else
Dr Shoaib is smart, and seems to know psychiatry reasonably well. He came very highly recommended. Unfortunately that meant a 2 month wait to see him but after the first appointment we thought he was good. Three months later and the truth had well and truly shone through. His greatest failure is that he doesn't retire calls. Trying a new med and its not working? Don't know what to do? Forget asking. He returned one call out of 5. And expect to wait 2 hours every time. And not in a nice waiting room - but rather in something resembling an elementary school, except with scooby doo playing at max volume. Even if there are no kids. And heaven help you if you ask to turn the volume down. And you can't wait outside. My wife actually started taking ear plugs. It's a shame because other than the lack of ethics I not returning calls, I think he's smart and nice. His Office staff are OK, nice on the surface but sort of quick to anger. I hope he fixes these problems because it could be agood practice. But right now I couldn't recommend it less.
1.0 Rating
February 12th, 2010
This Dr... if that is what you want to call him is a joke. My son had a total melt down because of him by over prescrbing his meds. Took him to Tx West Oaks , dt tried to keep him in the hospital longer then we thought. we had to remove our son from the hospital do to the fact he was ok. Shoaib said he would not see our son anymore and refused to fill his meds until we could find anthor dr. This guy could care less about his patients just wants you money. Also, you can never reach him when needed! took at day and a half to find out how our son was.Do not go to this guy.
1.0 Rating
November 16th, 2009
Please call me back
Dr. Shoaib, I'm concerned about the amount of time you have spent with Jack on each visit. I also am concerned that you have not returned my last call when I told your staff it was urgent. My son is dillusional and not "obsessed" as you told me. His therapist recognizes this. I don't understand why you do not.
1.0 Rating
January 3rd, 2017