Rate Now
Share Your Experience
Have you seen Dr. Barbara Jablow?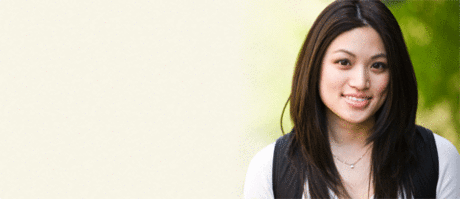 Birth Control
Get the facts about birth control so you can decide which type is right for you.
18 Ratings with 9 Comments
5.0 Rating
April 9th, 2014
I have always found her competent, friendly and thorough
I am surprised at the number of negative reviews but then I suppose mostly only complaints get reported and given how many patients she has, ~10 negative reviews is low. I have been a patient for over 20 years and have always found her competent, friendly (albeit not warm and fuzzy), helpful, concerned, and responsive. She is a very responsible caregiver - not one to just give out a prescription because the patient wants one. I have always found her care excellent and her referrals exemplary and I have and will continue to recommend her to friends and acquaintances.
1.0 Rating
July 2nd, 2013
waste of time
I will never go back to hillside because of my experience. She is not my primary doctor but I saw her because I was really sick and needed attention right away. When I called saying I will be a few minutes late the person I spoke to was kind and said as long as it's by 20 minutes that's no problem. I was late because I was too weak to drive and I had to get a ride from someone. When I got there the staff was extremely rude and took over 15 minutes to make sure with Jablow that she can still see me while I was about to vomit and couldn't stand long. When I finally did, she was very cold and pretty much mocked me and kept smirking, not taking me seriously. Her diagnosis? Everyone gets sick and I just need water and anti nausea medication. No thorough examination or sympathy. I regret going there. And I didn't feel better the next day.
1.0 Rating
February 28th, 2013
My daughter brought my 3 week old granddaughter in for a sick visit. THIS DOCTOR DID NOTHING. Dr. Jablow told my daughter the baby is "junky but not junky enough follow up in two days." The following morning my granddaughter seen at a nearby urgent center. A swab was done and showed positive RSV, she was transported to Hasbro hospital and was admitted to PICU. She is very sick on oxygen, IV fluids, three types of antibiotics, a feeding tube, and must be suctioned every two hours. Maybe if this doctor had just done her job this would not have happen.
2.3 Rating
July 25th, 2012
Never Got Out Of Chair
1.0 Rating
July 1st, 2012
money before care
Dr. Jablow cares about your money more than patients concerns.
1.0 Rating
October 16th, 2011
Unpleasant
5.0 Rating
July 27th, 2010
Highly recommended
Attention to detail helped catch a borderline reading. Recommended immediate follow up with a specialist that was imperative in early diagnosis and successful treatment. Also went above and beyond in helping walk me through my options and with encouragement throughout the process. I feel she has done an exceptional job and I highly value her abilities and professionalism.
1.0 Rating
April 20th, 2010
Terrible Manners
Went with a bad sinus infection and a completely clogged ear and the doctor didn't give me any medicine to take. Just said if I get a headache take a over the counter pain reliever!!!! Doesn't have a good attitude seems kind of miserable!!! Would not recommend unless absolutely needed to see a doc.
1.0 Rating
May 28th, 2009
rigid, inflexible, no bedside manner
Was a patient of hers for years. She is competent, but has zero compassion and poor relating skills. She refused to give me anything but an over-the-counter poison ivy remedy when I had it so bad on my arms I couldn't bend my elbows. I ended up going to the ER for cortisone and steroid treatment. They couldn't believe she gave me nothing. Distrustful of her patients, what more can I say?
5.0 Rating
July 10th, 2017
5.0 Rating
July 10th, 2017
2.0 Rating
April 24th, 2017