Rate Now
Share Your Experience
Have you seen Dr. Behzad Ourmazdi?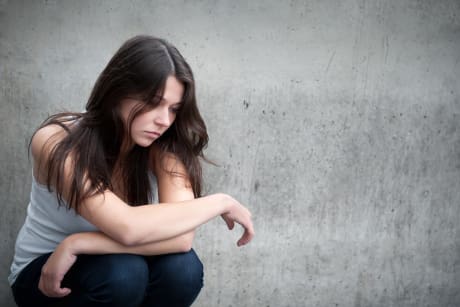 Depression
Get the facts about depression, including the symptoms of the condition and related conditions.
25 Ratings with 11 Comments
5.0 Rating
June 15th, 2016
1.0 Rating
December 12th, 2014
Caution advised
Dr Ourmazdi seemed, in general, well versed in his specialty. Unfortunately, throughout my mother's experience with him seemed to be working from a script unrelated to my mother's medical history. He made recommendations for home-care and assisted living when she is still quite capably living independently. Even worse, he apparently misread or mis-remembered a recommendation from another specialist. That error ended up in my mother having to undergo yet more testing that was, based on all the existing test results, totally unnecessary. When we asked why he had required these extra tests, his answers were evasive and eventually proven without basis. He claimed that another specialist had recommended them, but when we pressed to see that recommendation, and he looked it up on his computer, he found it did not say what he'd claimed. But he didn't back down, just blustered his way through it. Previously, when results from one of the tests his staff had administered proved much better than he expected, he insisted on manually re-testing my mother (three times) right there (during the summary/exit interview). This was after insisting she must have had someone in the room with her when she took the computerized test (she did not; his staff could have verified that without him all but accusing my mother of lying). I honestly don't know what his issue was but we experienced this doctor as less than professional, lacking integrity, and unwilling to remedy what even he realized (when pressed) was a clear mistake on his part. We absolutely do not recommend this physician.
5.0 Rating
August 14th, 2013
Diabetic neuropathy
The doctor diagnosed me as CIDP I then got IVIg and I am back to my usual self two other neurologist told me nothing could be done I love the doctor
5.0 Rating
April 12th, 2013
1.0 Rating
April 4th, 2013
Dishonest Doctor
Avoid this doctor. He is not competent and a danger to people that need real medical treatment. He misdiagnosed on three occasions, will put inaccurate and derogatory comments in his notes to protect himself. He does no follow-up and submits fraudulent billings. Please protect yourself by reviewing all records he maintains. Worst of all, he is a fake and incompetent neurologist. His services are a waste of money.
1.0 Rating
February 24th, 2012
I have been seeing this Dr. for 5 months. Every time I leave his office I leave more confused than the last. He asks me what medications he has given me when the answer is he never has prescribed anything. He asks me to remind him of why I first came to his office. His communication skills are very poor. He asks questions using medical acronyms and expects me to know what they mean. I always leave very discouraged, as he just keeps ordering test over and over. I plan on changing doctors.
5.0 Rating
May 23rd, 2011
This is one of those rare MD's who actually answers his personal phone when you call in an emergency. He has been thorough , communicative and endlessly helpful with my 85 year old mother. His staff is caring and helpful. He's one onf the best MD's we've encountered and our standards are HIGH!
1.0 Rating
January 27th, 2011
Rx refills
I have tried for 3 weeks to get the doctor to refill a rx. The office staff claim they have taken care of it but haven't. Then after many calls to the pharmacy & Dr.'s office they finally call a refill in. Now they only gave me 4 pills at full price . This is absolutely nuts. The office ,doctor & procedures are a joke. I need to fire this M. D. & his staff.
1.0 Rating
January 26th, 2011
takes insurance
1.0 Rating
July 1st, 2010
Unsatisfactory Wait time