Rate Now
Share Your Experience
Have you seen Dr. Brian Haft?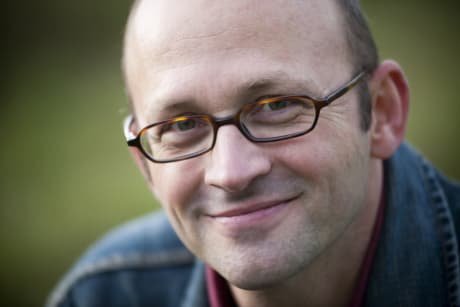 Chronic Dry Eye
Get the facts about chronic dry eye, including the causes, symptoms and doctors who treat this condition.
25 Ratings with 14 Comments
1.0 Rating
May 12th, 2017
Filthy Examination Rooms
I started with Dr. Haft on and off for nearly twenty years. His facilities remain a time capsule...In a recent visit, My wife and I were horrified at the lack of cleanliness of examination rooms. I made a comment to one of the attending techs, but she did not respond...The walls and doors are stained and simply filthy! I feared for my eye health and grew concerned because of the lack of hygiene. Dr. Haft appears oblivious to the conditions. I went to pay and leave, but they only take cash! What?!!
1.0 Rating
March 13th, 2016
Never again!
The staff was indifferent. We weren't sure they knew we were waiting. Quick and cool examinations on assembly line basis. Dr Haft has a very cool and poor bedside manner. (just a number) Dr has no overview and doesn't make you feel that he is at all interested in your complaint. Diagnosis was incorrect. We will never go back.His fee was $1000 for the visit. We would have preferred a splash of cold water in the face.
1.0 Rating
February 15th, 2016
5.0 Rating
August 4th, 2015
Exceptional Quality of Care
1.0 Rating
July 21st, 2015
NO BEDSIDE MANNERS
I visited Dr. Haft today with my mother as a translator. It was my mother's first visit there. The nurses were friendly. Once in the big room, Dr. Haft walks in and not even an introduction or hello. He doesn't acknowledge my mother, and SHE'S A NEW PATIENT!!! My son, Keil, 2 years old, kept asking, Is that the doctor? I finally told him I don't know. If he is he has no bed side manners. Dr. Haft walked away and called the nurse over to where he was. He told her he was not going to see my mother. If Dr. Haft can't even introduce himself and say hello to his FIRST TIME PATIENTS then he sucks as a doctor. I DO NOT RECOMMEND THIS DOCTOR AT ALL!!!!!! I GIVE HIM ZERO STARS.
5.0 Rating
December 5th, 2014
Great Doctor
5.0 Rating
August 26th, 2014
I Trust Dr. Haft with my eyes anytime. He's the best.
1.0 Rating
July 11th, 2014
I had cataract surgery but still cannot see good. I told Dr. Haft that my eyesight was not good and my eye still felt uncomfortable. He brushed me off with eye drops to be taken for several weeks and then, as he was rushing out of the room, told me to come back in 4 months. Now I have to see a real specialist next week to get my eye problem diagnosed and fixed. I am left with bad vision and a droopy eyelid from damage from my surgery. I also wasn't aware that he did the old "cut and stitch" cataract surgery, not the new laser technology! Potential patients BEWARE!
1.0 Rating
October 29th, 2013
Find a different Doctor.
I went to Dr. Haft several times in two years with the same concern and he dismiss it as something else. He did not give me a proper diagnoses even though the problem was very evident. I eventually went to two different doctors that confirm that there was something curiously wrong with my eyes. Dr. Haft was always rushing out of the room. He has no time to speak to you. I wouldn't recommend my worst enemy to go and see him for anything.
5.0 Rating
July 2nd, 2013
Very efficient and accurate. Talks only about your case and goes to the point to establish diagnosis. Negative posts about him are total misunderstanding. This doctor will not talk to you about weather and personal problems. Is in it though the most important when you see a doctor to be diagnosed and treated accurately? No need for personal chatting. I know personally many people who see Dr. Haft and there had never been an issue with his accurate medical diagnosis and treatment. His staff is friendly and very efficient as well
1.0 Rating
July 20th, 2012
RUDE
Dr Haft is extremely rude. Very short could care less about me or my wellbeing. Do yourself a favor and find another doctor!!
1.0 Rating
June 1st, 2012
Speedy Gonzales