Rate Now
Share Your Experience
Have you seen Dr. Carlton Haley?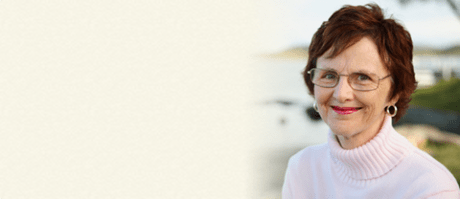 Diabetic Macular Edema
Get the facts about diabetic macular edema, including the different types and the doctors and specialists who treat it.
Quality Rating
Highly Satisfied
37 Ratings with 12 Comments
1.0 Rating
September 14th, 2017
Consult at your own risk!!!!!
My mother saw Dr. Haley regarding blurry vision. Dr. Haley spoke down to her and continued to talk over her throughout the entire visit. After SHE mentioned a test that should have been done in the first place, she was then scheduled for ANOTHER appointment. (Like she has nothing better to do) At this appointment, Dr. Haley stated he found some things that were very concerning, without really explaining them to her. He then requested she follow up with a specialist. Needless to say, my mother left there even more confused and with more questions than she started with. Not to mention scared to death that she might be going BLIND!!!! After speaking with a few people who did not have nice things to say about this doctor, she decided to seek help elsewhere. I myself work in the medical field and I am appalled by the treatment my mother received. I would not recommend sending a loved one to Dr. Haley!!!!
5.0 Rating
November 7th, 2016
Pastor
From the moment we entered the building, from the secretaries at the front desk, to each and every person who worked with us, we found the experience the best we have ever experienced. Dr. Haley is very thorough and second to none. I would prefer not to have the eye problems that I have, but having such a thorough doctor tending to the visual needs of both my wife and me is a great comfort. He is tops!
4.0 Rating
August 29th, 2016
the flying plane
5.0 Rating
February 23rd, 2016
Dr Haley and his team are the best!
5.0 Rating
February 7th, 2016
Highly recommended physician
5.0 Rating
January 13th, 2016
1.0 Rating
November 14th, 2015
Yelled at and threatened for no reason!
After discussing issues with office manager the Doc Came in clearly livid and absolutely misguided accusing my mother and I of yelling at his staff. We were caught off guard as he swung the door open and immediately threatened to throw us out if we yell at his staff again, which we absolutely did not do despite my condition & this doctors lack of compassion & wiling nest to work with me to save my eyes! Despite my calm tone and body language and contrary to the doctors tone, voice & body language he hesitated several times coming into the rm then walking out demanding I tell him if I wanted his help... he was out of control and I felt threatened, humiliated and vulnerable with my painful eye condition not get I any better as he brought me to tears. my mother even offered to leave if that would mean he would stop this nonsense & take care of my eye. I however was not going to tolerate this and chose to leave as soon as he stormed out for the final time. I can't believe he didn't even ask us what happened & did not give us the benefit of any doubt. I immediately asked him if he was just having a bad day... at which he admitted he was but that we had made it worse by yelling at his staff.... nothing could be farther from the truth and I could tell that he thought he had over reacted and had now begun to panic.
4.0 Rating
July 8th, 2015
I was diagnosed by Dr. Haley as having cataracts. Scheduled my appointment for 6:30 a.m. and was back in my car shortly after 8:00 a.m. There was absolutely no pain and I am thrilled with my new vision. Dr. Haley is very professional, answers any questions you might have, and always makes sure you understand if you have any problems to contact him immediately. They do run behind schedule occasionally but that's because they usually work patients in who might be having problems . . . it's inconvenient but I would want him to do that for me if I were having problems. I will continue to go to Dr. Haley for my vision check-ups and recommend him highly.
1.0 Rating
August 7th, 2014
One of his assistants did second eye exam. Glasses were made to there prescription. Could not see too well with them. Had old lenses put back in my frames. Nether he or the person who made lenses would return any of the $462 I was charged.
1.0 Rating
September 3rd, 2013
Chalizion
5.0 Rating
July 13th, 2013
patient
5.0 Rating
March 9th, 2013
Excellent physician