Rate Now
Share Your Experience
Have you seen Dr. Carrie Patterson?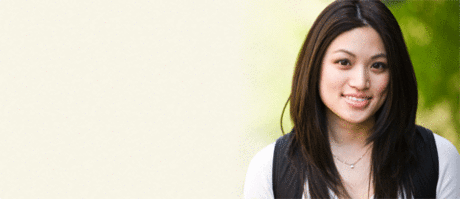 Birth Control
Get the facts about birth control so you can decide which type is right for you.
Quality Rating
Highly Satisfied
47 Ratings with 15 Comments
3.0 Rating
August 4th, 2015
Unhappy about wait time for test results!
I really like Dr. Patterson and her professionalism. My only main issue is the wait time for results after the tests; 2-weeks out and still NO results via phone or mail. There is a real lack of efficiency at this office and how it is managed. My 20+ years in CA may have spoiled me as they are top-notch and extremely prompt with the administrative piece of managing patients (even with high volumes and multiple offices)!
1.0 Rating
September 9th, 2014
Not my best OBGYN experience
First time I encountered her was for a new OB appt. Sadly, we were told miscarriage was imminent. SHe told me we could schedule D&C or I could wait and see. This was on a Thursday. Over that weekend I miscarried. The following business day I phone her office and was seen that day to check progress, levels, etc. Dr. Kim said she was glad I was safe as she wasn't sure what was going on and what we ahd decided. ? SHE told me to take time and think about options; it's not my fault it happened over a weekend. I asked about checking homrones and she said we could do it at my annual, once levels evend out. Fine. Well, I had my anual and there was no blood work, no urine test, no scan (even when i mentioned my last annual, a couple months before I got pregnant, showed multiple cysts on my ovaries). I asked her abotu lab work and she said it wasn't necessary. Huh? I have NEVER had a well woman exam where at least a urine test was taken. I had a UTI once and didn't realize it until my lab came back, so I always ask, even if ther aren't many 'symptoms.' I complained about nausea and bloating, but she said those were too generic of symptoms to follow up. How about chekcing homrone and thyroid levels? The icing on the cake - why I decided not to return - I call because I suspected an infection (BV, yeast, etc.) If you've had them before, you recognize symptoms. The nurse actually said, "That's not really something we deal wtih." Um, yeah, it's the GYN part of OB/GYN. SHe may be nice and spend a lot of time with you, but it isn't spent on diagnosis and treatment.
5.0 Rating
August 31st, 2013
Best OB A+++
I love Dr. Patterson!! She delivered my son 1 week and 5 days from today and I am very please with her. She's the type of doctor whose very passionate on what she does, she listen and will take time to answer any concern that you may have. I am so happy that I found her because she has great personality, very knowledgeable and very caring compare to my ob in the passed Tania Jackson. I am also please with her staff, her nurse Ms. Donna and her receptionist Michele they are both very professional. I read some review about the staff and I am very shocked, because I have known the staff the last 8 months of being pregnant and they are all very nice, caring and very professional just like Dr. Patterson. Michelle is nothing like what the other reviewer say she is. She's a very nice and very professional individual. I actually missed all of them already and I can't wait to see them on my 6 wks follow-up. I highly recommend Dr. Carrie Kim Patterson and her staff to any women out there whose seeking a high quality care they deserve.
5.0 Rating
June 19th, 2012
Warm, caring and good obgyn
I am very happy with Dr. Patterson. She's been my obgyn for over 3 years. Dr. Patterson is a very warm person and also knows her speciality muc ...
5.0 Rating
June 12th, 2012
Dr. Patterson is an excellent physician.
Dr. Patterson is my obstetrician and I delivered at Baylor Frisco. I think she is a great doctor, very patient and knowledgeable. Follow up gynecolo ...
5.0 Rating
May 26th, 2012
5.0 Rating
May 22nd, 2012
5.0 Rating
February 21st, 2012
Dr. Kim is the best!
I started seeing Dr. Kim when she was in Flower Mound during my first pregnancy and then followed her to her new office in Frisco this year. Dr. Kim is very knowledgeable and extremely nice and caring. I like how she takes her time with me and makes sure all my questions are answered. But when I am in a rush, she can also get me in and out quickly. Dr. Kim's office staff are also great.
5.0 Rating
January 20th, 2012
This review is long overdue. Dr. Kim is simply put the best ObGyn I have known!I had a pretty rough and disheartening time finding a good Dr and am so glad that I found Dr. Kim! I know I have found the right Dr for me:)She is not only nice, gentle and personable, but also takes the time and effort to discuss your case in detail, educate you on the possibilities and uses a consultative approach.
5.0 Rating
April 14th, 2011
Great Ob Gyn
Dr. Kim has been my obgyn for 2 years. Dr. Kim takes her time with me whenever I come in for annual visit or for other problems. She is super knowledgeable and very nice and patient. I highly recommend her over other physicians I've seen in the past. I switched to her from Dr. Lungren who had previously been my physician at the same practice.
5.0 Rating
January 4th, 2011
Dr. Kim is a fabulous OB. She was my OB for both a pregnancy that ended in miscarriage and one that went full term. Through both she was very caring with me, always answered all my questions, and managed to never make it seem like she was rushing through an appointment, even when I knew she had a crowded waiting room outside. I'd recommend her to any pregnant woman, for sure.
Nearby Doctors

Dr. Carrie Patterson is similar to the following 3 Doctors near Frisco, TX.