Rate Now
Share Your Experience
Have you seen Dr. Chinghuey Gomez?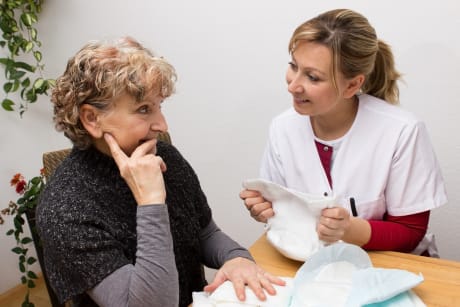 Urinary Incontinence
Learn about the symptoms and causes of urinary incontinence or urge incontinence.
29 Ratings with 11 Comments
5.0 Rating
June 9th, 2017
Best OB GYN
5.0 Rating
May 19th, 2016
Great GYNO
I love Dr. Gomez, she has been my gyno for over seven years and she has always been great with listening to my concerns along with giving me proper care. She is attentive and will make sure you understand any risks before she does any produrce and will always tell you the pro and cons. Great doctor plus you can get your results online through the web portal.
5.0 Rating
September 25th, 2015
fantastic OB
1.0 Rating
August 12th, 2015
Care more about money than the mother or baby
5.0 Rating
March 27th, 2014
I have been Dr. Gomez patient for almost 7 yrs. She is the best doctor i have ever seen. I know everyone has their own opinion and i respect that but i just find the last comment absolutely irrelevant, i mean why write this bad review almost 2 yrs later?.... anyways, Dr. GOMEZ delivered my daughter and i highly recommend her. She is not just an awesome doctor but a good person, she goes above and beyond to help her patients with their needs.
1.0 Rating
January 5th, 2014
No if you need expert opinion and experienced care
She can't make a decision by herself! I had few contractions at 16 week preg here and there( previous c section) Her tech did sonogram and she said my previous c section scar is thinning out she gave me 2 options wait 2 weeks repeat sonogram or go to perinatologist of her choice. I opted to wait and do repeat sonogram.. At repeat sonogram I took my husband with me.. The tech to us.. Do u wanna know the gender.. We to tech-- yes.. Tech- it's a boy and showed us the parts" later at the end of sonogram she looked lil worried and said I am not sure about the sex now.. Any way after that I saw the dr who broke the news to me that my c section scar has thinned out a lot and I should go on bed rest and see a perinatologist ASAP so my husband told her that we would like to go see one who is closest though that particular perinatologist was not of her choice but we got appt the very next day. The perinatologist did a sonogram by herself and told us that my c section scar is fine and there is no thinning and no danger and also that we are having a girl!! She also added that the tech was looking at the "wrong Place". We came out happy and relaxed. Now waiting to hear back from dr Gomez who failed to call me to follow up that day! She called my after 2-3 days and told me about the findings of perinatologist and suggested me to go a to a different perinatologist of her choice to get second opinion!!! I was so surprised her saying that! I changed my OBGYN the next day! And delivered a healthy baby girl at term who is 9 months old now!! Not to forget dr Gomez voicemail box at the office is FULL so when u call and no body answers you can not leave a message and have to call her back again a couple of times. I have mentioned this to the staff who fail to clean up the coz they don't care!! She is also off Fridays!!!!! And doesn't have a covering dr that day!!
5.0 Rating
November 17th, 2012
Best doctor ever
Without dr.gomez I probable wouldn't have my son. She did everything she could for my infertility. She never gave up and really cared. She will be my doctor forever.
5.0 Rating
November 23rd, 2010
1.0 Rating
November 4th, 2010
Non Caring Dr- Do Not Recommend At All!!
My experience with this so called doctor was absolutely horrible. I waited for over an hr to be seen and she really did not care or at least this was my impression of her and she did not believe me. Did not even care to recommend any further testing which does need to be done I am finding out by another well known dr in the same field.
1.0 Rating
May 31st, 2009
Bad OBGYN
Doctor Gomez failed to address my Herpes Positive problem during pregnancy. She was rude, impatient and not educated. I switched to a 2nd Doctor at Presby of Dallas and thank goodness I did this. I found out I had active herpes which needed to be cared for before Delivery by Valtrex. Also, if this were not address I could have transmitted Herpes during delivery. Her office is smelly too and staff is unprofessional.
1.0 Rating
April 11th, 2009
Nearby Doctors

Dr. Chinghuey Gomez is similar to the following 3 Doctors near Richardson, TX.