Rate Now
Share Your Experience
Have you seen Dr. Chris Miller?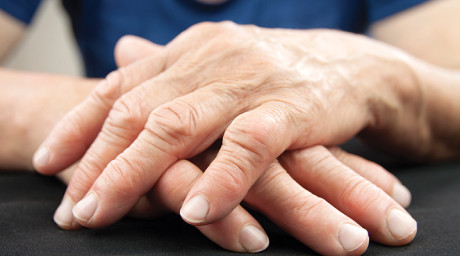 Osteoarthritis
Get the facts about osteoarthritis, including the symptoms and doctors who treat it.
Quality Rating
Highly Satisfied
42 Ratings with 14 Comments
5.0 Rating
May 26th, 2017
Excellent Doctor - Excellent Practice
I went to Dr. Miller for the first time last month. I found him to be extremely knowledgeable, friendly, and a good listener. He is highly trained, and knows his stuff. He had to refer to me another doctor, who was equally outstanding. The practice is very well managed. The front office staff is the best I have ever encountered. Though it is busy in there, the staff does everything possible to keep things moving. They are polite, kind, and helpful. I highly recommend Dr. Miller and Tarpon Orthopedics.
1.0 Rating
March 28th, 2017
Four Years Ago
I started seeing dr. miller about 7 years ago for knee pain. He kept telling me it was my illeotibial band and would laugh some day id get better. Well thank goodness after seeing him for three years my office mate came in and said did you have your hips checked. so I ran across the street to IBJ and sure enough all that pain and suffering was referred pain caused by my hips. I have since had two hip replacements and can walk without pain. Dr. Miller was unsympathetic and did not believe me. I wouldn't recommend him to my worst enemy.
1.0 Rating
February 13th, 2016
Never again
Can I allocate negative stars to show my disappointment with this doctor? His arrogance and condescending nature left me feeling in worse condition than when I arrived. He clearly has an inflated ego that leaves patients feeling inferior and helpless. There are other doctors out there that take the time to listen to a patient's symptoms. He does not! He needs to revisit the oath he took and take a few lessons in humility with patients that provide him with a living.
5.0 Rating
October 20th, 2015
Very pleased
5.0 Rating
April 17th, 2015
Great 1st Time
5.0 Rating
August 29th, 2013
Dr. Miller has been absolutely wonderful to work with. He had no problem figuring out what the problem was I had, and was conservative in his approach in order to not cause me further pain. He always answers my questions and is very caring and compassionate. He is spiritual which may or may not make some people uncomfortable. I believe that if you have a good patient relationship with your doctor you stick with them. He was wonderful during my knee replacement and was dead on with the diagnosis while others did not believe my situation due to my age.
5.0 Rating
March 4th, 2013
Miracle worker
I was very anxious about my pain and Dr Miller sat and listened to me and I could tell he really cared. He has a spiritual smile that relaxed me from the very beginning. Now I'm pain free and referring him all my friends and family.
5.0 Rating
September 21st, 2012
Same day great care
5.0 Rating
September 9th, 2012
good listener
5.0 Rating
September 5th, 2012
I wish there were more doctors like this...
Dr. Miller made knee replacement easy. My first appointment he gave me many options different from knee replacement. I pursued these more conservative options. Although the shots he gave me didn't help as much as I would have liked, he explained to me that they don't work for every patient, I proceeded with the knee replacement surgery which he explained in great detail. The surgery turned out perfectly and I am fully able to walk and doing everything I normally do, including golf!! He was always accommodating and answered every question I asked. His PA was awesome and he even had an intern, who he taught. All I can say is, I wish more doctors spent the time and effort like Dr. Miller did with me, and I definitely recommend him to anyone with orthopedic issues. I hope I don't end up with more arthritis, but if I do I'll surely be going back to Dr. Miller.
2.3 Rating
August 9th, 2012
Beware of office staff bully tactics and refusal of treatment
I broke my foot recently and was referred to Dr. Miller by NW Community Hospital. I live an hour away from the doctor , so I left an hour early to get there on time to fill out paperwork. When I was a few minutes away from the office, I get a call from their office stating that I may not come in unless I bring a check for $200 from an old visit 7 years ago. Not even remembering ever having seen Dr. Miller, I told them that I would need time to research the charge and that it was extremely unfair to me to call me when I was almost there and refuse care on my painful broken foot. The woman said well then you'll have to come back next week and make sure to bring a check with you. I called to complain and spoke with the supposed office manager, who was supposed to get back with me. She never did. Three days later, in a lot of pain, I decided to find another doctor's office. I'll be complaining to my insurance provider relations as well as the Hospitals president about this unethical treatment by this doctor's office.