Rate Now
Share Your Experience
Have you seen Dr. Christina Littrell?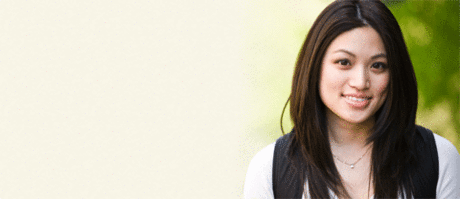 Birth Control
Get the facts about birth control so you can decide which type is right for you.
Quality Rating
Highly Satisfied
33 Ratings with 15 Comments
5.0 Rating
May 11th, 2016
BEST OB/GYN
DR. LITTRELL HAS BEEN MY OB/GYN SINCE SHE SAVED MY LIFE BACK IN 2005. SHE PERFORMED AN EMERGENCY SURGERY FOR AN ECTOPIC PREGNANCY WHICH CAUSED ONE OF MY TUBES TO BURST. SHE WON MY TRUST AND MY LOYALTY SINCE THEN. SHE DELIVERED MY FIRST CHILD IN 2008 VIA C-SECTION AND IS CURRENTLY SEEING ME THROUGH MY SECOND PREGNANCY NOW AND I JUST LOVE HER! SHE IS SO ATTENTIVE, VERY PATIENT AND IS SO DEDICATED TO HER PATIENTS. I'M VERY LUCKY TO HAVE HER AS MY DOCTOR. I'VE RECOMMENDED HER TO MANY OF MY FAMILY MEMBERS AND DO SO TO ANYONE WHO READS MY REVIEW!
5.0 Rating
September 29th, 2015
Wonderful!
Dr. Littrell is amazing! She was always on time and her staff is wonderful. My pregnancy and delivery were so much easier because of her. She always answered my questions and listened to my concerns to help me make the best, most informed decision possible. I cannot recommend her, and Swiss OBGYN enough!
5.0 Rating
April 15th, 2014
5.0 Rating
February 6th, 2014
One of a Kind
I absolutely love Dr. Littrell and her entire office staff. She has always been so kind, professional, warm and inviting. She was completely easy to talk to, which is most important. She always takes the time to catch up on your life events, how you're feeling, etc. and never rushes through your appointment. She is a bit of a wait to see, but that's to be expected from someone who is so sought out and well-loved by all her patients. It has been a few years since I've been to her office, but she made a lasting impression on me from day one, and I plan on going back to her, despite having moved out of the city. Such a wonderful doctor and person.
5.0 Rating
November 18th, 2013
I've been seeing Dr. Littrell for 9 years. I wouldn't trade her for the world. She is brilliant, pleasant and is mindful of my overall health. Through the years, she has helped me with my Endometriosis, performed surgeries and I have never once felt like a burden or that I take up her time. She's excellent and irreplaceable. I'm living in a different big city now, but I STILL travel to be seen by her.
5.0 Rating
July 27th, 2013
Four Thumbs Up
We can't say enough good things about Dr. Littrell. She took care of us for the birth of our first child a couple of years ago, and we are still with her now, with number 2 coming any day. I'm writing this from "our" perspective because she is the type of doctor that takes care of the whole family. My husband comes to some of the prenatal visits, and he gets completely included when he's there. He loves that she always takes time to actually sit and talk with both of us, making sure we both get real and informed answers to our questions before she even stands up. I've never felt rushed, and I have never felt like I asked a stupid question. It's the best, most relaxed atmosphere I can even imagine for a trip to the OB/GYN. She's never been pushy, explains things very well, and really tailors her care for her patients. For instance, we have some pretty crazy diet restrictions in our house, and Dr. Littrell factors that in when she is considering my questions. Unlike a pediatrician we fired, Dr. Littrell has never once tried to make me feel pressure to change my lifestyle to fit her stigma, but instead tells me what I might expect and how I can function in light of being a vegan (among other dietary preferences). I really could go on and on, but I'll end by saying this lady is just fantastic.
5.0 Rating
April 11th, 2013
Fantastic
5.0 Rating
April 5th, 2013
Dr. Littrell is the most wonderful doctor I have been too. She takes the time to get to know her patients. She listens to you and explains things to in every day terms.
5.0 Rating
March 18th, 2013
Lab
2.3 Rating
July 16th, 2012
Very disappointed with her staff. Staff is unresponsive to messages, sometimes never calling back, other times taking days to return messages. Wait times for appointments are always long, the longest being over an hour and a half for a 10 minute appointment. They tried to reschedule me until I told them I was switching doctors, then all of a sudden found a way to get me in. Dr. Littrell is very nice, but she rushes through appointments. My guess is she has too many patients and a disorganized staff.
5.0 Rating
October 14th, 2011
Stacy
Dr. Litrell is by far the best doctor I have EVER seen! I completely trust her with my life as well as my childrens' lives. She is amazing, professional, friendly, caring, and goes out of her way for patient needs (as was my experience). She performed a VBAC for me with my twins and it could not have gone any smoother. I felt, the entire time, that I was safe and that if ANYTHING were to have gone wrong, she would have shifted to plan B...but she was strong, confident, and knew exactly what she was doing and was aware of everyone's health status the entire time. It was the best experience (my first delivery with a different doctor turned out to be miserable and completely frustrating...my previous OB doctor had poor communication and was not at all friendly or caring). Dr. Littrell was everything I could ever dream of in an OB doctor and I am going to miss seeing her as my primary physician during pregnancy. Dr. Littrell went out of her way to make me feel comfortable and to be there for me during the delivery of my twins...I can't say enough good things about her! Very knowledgeable, has superb commmunication, will definitely let you know when something needs to be addressed or if safety is a concern. RELIABLE!!!!! Super friendly and caring as well as thorough and OCD (in a good way...a way that allows you to feel like your developing baby(ies) are safe and well looked after). She is more than willing to answer any and all questions and does not make you feel silly for asking any questions. I LOVE HER, SHE IS AWESOME!!!
5.0 Rating
July 7th, 2011
Wonderful OB
Dr. Littrell is amazing. I have been a patient of her since 2004 and have had no problems. She is the most caring doctor I have ever had. The wait time usualy isn't bad, I have never had a billing issue, and she explains everything to you. If you are an OB patient they schedule your appoints with a built in wait time of 15mins.
Nearby Doctors

Dr. Christina Littrell is similar to the following 3 Doctors near Dallas, TX.