Rate Now
Share Your Experience
Have you seen Dr. Chu Le?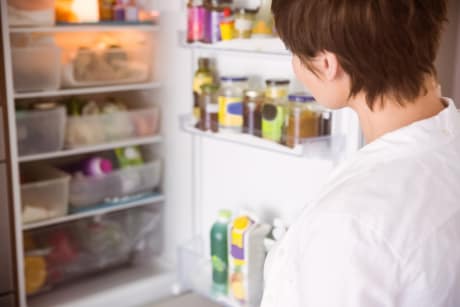 Binge Eating Disorder
Get the facts about binge eating disorder, including symptoms, causes and related conditions.
Quality Rating
Highly Satisfied
41 Ratings with 14 Comments
4.0 Rating
September 14th, 2015
Still deciding
Very long wait time last time we were there. Never notified that Dr. Bajor was leaving. Never saw Dr. Bajor even though we were with her and Dr. Avent before. Never seen Dr. Le, only the PA's, which have been great so far. They seem to be going through a rough patch with all the new patients brought over when Dr. Avent's office closed (and never really understood what happened with Dr. Avent). Debating on staying or going else where as my time is valuable too.
5.0 Rating
August 2nd, 2015
5.0 Rating
June 27th, 2015
5.0 Rating
January 30th, 2015
Happy patient
5.0 Rating
June 26th, 2013
5.0 Rating
March 27th, 2013
Good Doctor, poor staff
I have been going to Dr. Le for years and really like him. But lately it has been difficult to get a same-day appointment, even with the PA or NP. When I go in they don't seem that busy, which makes me wonder why it's so hard to get an appointment. Maybe he's cutting back his hours - good for him but if so he needs to stop accepting new patients. His staff is arrogant and condescending, and don't put the patients first. But once you get through them Dr. Le is wonderful. He needs to find staff who are more like him.
1.0 Rating
January 31st, 2013
Don't see this doctor doesn't care about his patients, poor patient service
Developed DVT (blood clot) in my leg, couldn't get appt. it took 4 days to get in. His PA saw me and sent me to lab and got results of DVT next he sent me to ER. After ER the next day I called his office wanted to speak with him, he refused and said if theres any problems go to ER. No timely follow up visits set, I developed sores on my leg it took 2 weeks to get appt. Sores kept getting worse, not sent to proper specialist they got so bad that they covered my leg and were weeping liquid to where I had to wear a towel in my sandal and my leg was constantly wet and leaking it was horrible. First he sent me to wound Dr. who put on a gel cast that I was allergic to and delveloped sores. The specialist dr. said follow up needed to be done by primary doctor. Dr Le said do to ER and wouldn't see me. After 6 months he finially sent me to correct specialist and he cleared them up in 2 months. His MA's diagnosis patients, and you can never talk to him. At first when I got the DVT I was scared for my mother died of this. His medical knowledge is very poor, the rate for an INR should be 2-3 every time I got a little above 2 he would cut back on my coumadin which cased more pressure in my leg,more sores, excessive water leakage, and the redness climbed up higher. , He wouldn't ever talk to me. I am not a pest my wife was in medical for over 25 years and has never experienced a doctor that was so uncaring as Dr. Le. Even my medical records weren't entered correctly when I requested a copy of them, the PA never noted that I had a fall off my patio that caused the blood clot. It was like since I am an older patient take your pills and get out for your old anyway. Unbeleivable!
3.7 Rating
September 21st, 2012
2.3 Rating
December 16th, 2011
2.3 Rating
October 1st, 2011
Disappointing
My experience wasn't good with Dr Le's office. I never met him because I was given his NP (or wait 2wks). The NP never did a physical exam regarding reason for my visit, just vitals. Yet, Dr Le made a diagnosis that didn't include my primary physical complaint, and resulted in my being declined by my insurance for a specialist referral. My contact with the office asking for a follow up appt actually with the doctor was refused.
5.0 Rating
April 1st, 2011