Rate Now
Share Your Experience
Have you seen Dr. Cristina Xenachis?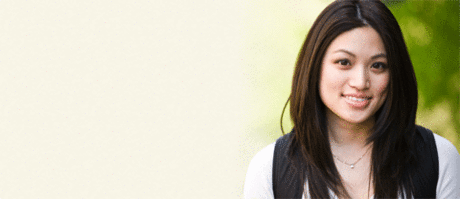 Birth Control
Get the facts about birth control so you can decide which type is right for you.
56 Ratings with 29 Comments
1.0 Rating
September 6th, 2016
Wait time ridiculous
5.0 Rating
August 19th, 2016
The wait is very long, but I wouldn't change doctor for this reason. Besides being an excellent Doctor , she is a true human being. Very thorough , she would listen to all your concerns for solutions, and the amazing part she remembers your history. I'm with the Doctor for 10 years, and I trust my health,to her. The bottom line is... I love the Doctor.
3.0 Rating
August 19th, 2016
Best doctor in the world I travel round trip 3 hours to see her and I would come back from out of state if I had to. Brilliant doctor not like any you've seen before! Been going to her for 17 years. Tried specialist and doctors all over it's worth my trip to go to see her. She knows her stuff! She can look at you and tell you what's wrong. Her practice is a little different but the best doctor you will ever find!
5.0 Rating
July 26th, 2016
Well worth the wait!
2.0 Rating
July 14th, 2016
Loved Dr. Xenachis. Office is terrible. They don't confirm appts.They don't answer the phones while they are there. Machine is full and does not take messages. No answering service after hours. Called office over 10 times in one day with no answer. I have an appointment and don't even know if they are in the office because no one is answering their phone. I work in a doctors office and cannot for the life of me know how she is still in practice. Never have I seen patients wait 4- 8 hours for their appt. They schedule appts. every 15 minutes when she clearly takes at least an hour with each person. Unfortunately, need to find a new doctor. What a shame.
5.0 Rating
May 12th, 2016
Great doctor. So great that I've heard that one person with a 4PM appointment waited until 4AM to get seen by her. She really needs a staff that doesn't triple-book. Spends time with patients, knows her specialty well, discusses things in ways that encourage medical and diet compliance by the patient in order not to get sicker. But bring a book. Maybe a Kindle with a lot of books.
1.0 Rating
May 3rd, 2016
I also had terrible long waits at this office, ridiculous, some visits up to 6 hours wait! The staff is overworked and under skilled. At first I thought she was such a good dr that it was worth it, but as the visits went on I realized she was an alarmist, and had me doing cat-scans, MRIs and many test I didn't need, when you dig and dig you find little things wrong on any human, things that are not symptomatic and not dangerous should not be over tested. Needless to say I stopped going to her and 4 years later I'm still alive and fine. The final straw was during my last 6 hour visit, she was on Wikipedia looking up some things her requested cat scan dug up, telling me I may need a huge surgery on an area near my heart/lungs!!! When I went to my sons thoracic surgeon, who is head of thoracic surgery in a nearby hospital , he was pretty shocked , stating that these things exist and never would have been found if not for unnessasary testing!!! So after tons of worry and unnecessary grief I put her and her crazy diagnoses behind me, and I'm fine!!! Sad Bc she is nice, but she's over worked and losing it!!! She needs to hire a new office manager and scale back on patients , it's a real disaster in that office!!!!!
1.0 Rating
February 11th, 2016
although the staff and the doctor are pleasant enough. The office is the most dysfuntional office i have ever seen. First visit was 5 hour wait Second visit was 7 hour wait. I don't care how good a doctor you are, its disrespectful to the patient to think we have nothing better to do, but sit there. You can never get through on the phone and if you do they put you on hold and never come back. The answering machine is full so you can never leave a message. Found another doctor!!!!!
1.0 Rating
July 28th, 2015
5.0 Rating
April 30th, 2015
excellent dr
Dr Xenachis is a good thorough caring kind dr. She is an excellent listener and once you get in to see her she gives you her total undivided attention. A scheduling manager would help with time scheduling. 15 minute intervals don't work well for this wonderful doctor. Maybe 1+ hr scheduling would make patients happier regarding wait time
2.0 Rating
April 4th, 2015
Ridiculous wait times.
2.3 Rating
October 7th, 2014
Although the doctor is excellent, unfortunately the office has a dirty and out dated appearance. The time management on the doctors part is atrocious. The poor staff is stuck getting the brunt of peoples frustration because the doctor can't seem to manage her time properly. I had been going to this doctor for 8 years and only once in that time was I out of the office in less the 2 -1/2 hours, it's usually around a 4 hour wait. I do think she is a very thorough doctor but it is just not worth the aggravation of going to this doctor. Finally, I could not take it anymore, changed doctors this year.