Rate Now
Share Your Experience
Have you seen Dr. Dan La?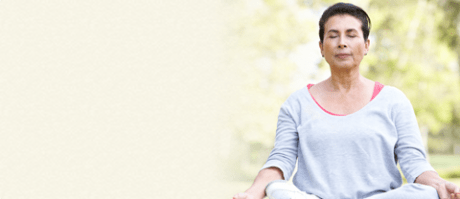 COPD
Get the facts about chronic obstructive pulmonary disease (COPD), including symptoms and complications.
35 Ratings with 15 Comments
1.0 Rating
September 18th, 2017
Office staff is impossible to reach. Never return calls for to make appointments. Rarely see Dr. La himself -- only a PA and then they spend the least possible amount of time. Dr. La seems to care very little about the general welfare of patients. Staff NEVER forwards test results to other physicians despite being asked repeatedly to do so. Overall very dissatisfied and looking for a different rheumatologist. Luckily my RA has been in remission as I certainly don't feel as if I get great care. This physician seems to care more about the business than actually connecting with patients.
5.0 Rating
July 14th, 2017
excellent Doctor.
1.0 Rating
March 22nd, 2016
Atttorney
He may be a competent doctor, but he does not have a good bedside manner. I found him to be rude and arrogant. Even worse, I think he takes on new patients, when he does not have time to handle their medical problems. In the legal profession, that would be an ethical violation. It should be an ethical violation in the medical profession, as well. I went to see Dr LA about 6 months ago, on the recommendation of my primary care physican. My regular doctor had done routine blood work and was concerned about the lab results on one of the tests. So he sent me to Dr LA, thinking that Dr LA could resolve the issue. Dr LA told me that he needed me to re-take one of the blood tests. So he wrote a prescription for that test. He also said he needed the results of my vitamine D count from the prior lab test. He had trouble reading the lab report. The report was not legible. He then told me that I would have to call the lab to get the results of my vitimine D count, and then get back to his office with the results. He said the practice of medicine has changed, and that he did not have time to make the phone call to the lab. That he was too busy. I was beyond taken aback. Dr LA had no problem billing my insurance company and agreeing to take me on as a patient. Yet, he did not have time to make a routine phone call to the lab? I told Dr LA that it was his responsibility to contact the lab, not mine. That he has a large staff. That I am a lay person when it comes to medicine, and that I did not think it was appropriate for him to tell me to make that phone call. I also told him that I am just as busy as he is.
1.0 Rating
October 9th, 2014
DON'T WAST YOUR TIME , NOR YOUR MONEY !
5.0 Rating
December 19th, 2013
Compasssionate and Smart
5.0 Rating
July 23rd, 2013
Nice caring doctor
The staff, at first, may seem a little stand-offish, but I've been seeing Dr. La for over six years and now the staff knows me by name and they are very nice. Rose, the nurse is the best. She's very caring and attentive. I've seen many rheumies before Dr. La and by far he is the best. He listens to your concerns and he explains everything in detail. I usually have a list of questions to ask during my appointments and he'll take his time to answer them all.
1.0 Rating
May 22nd, 2013
Waste of your money
2.3 Rating
April 19th, 2013
Good at diagnosis, but needs some improvement.
I've been to see this doctor 3 times - varying times of day. Each time I waited at least 50 minutes to get back to the exam room and then wait another 10 -15 min. Then, he saw me for about 10-15 minutes. For a specialist (and I've seen many) that is a very short amount of time. He was very nice and pretty good bedside manner. He was able to find an accurate diagnosis by my second appointment (5 others never figured it out and 2 of the 5 recommended me to see Dr. La). What I have is rare, but he didn't spend the time to explain it besides giving a basic description and he didn't give me a plan of how it would be treated even though it is a rheumatological issue. He told me to come back in 12 weeks. Upon doing some research and asking other doctors, I found out what I have is very serious and that there are many types. He did not say this nor did he try to figure out the type and he didn't tell me that what I have is serious or communicate it in anyway. I went back due to increasing symptoms and much pain but he didn't seem concerned and still did not put me on medication and told me to go see one of my other specialists (not rheum) because he thought the new symptoms were due to something else. I did go see the other specialist who was highly concerned, said it was not related to an infection as symptoms don't match that, but were related to what he diagnosed me with. She immediately but me on medication to treat the symptoms and explored with me if I need to see a different rheum. specialist. I watched the office staff make appointments. Basically, he has a patient every 15 minutes which should not be the case for a specialist. It is always packed in there. You have a long wait. I don't rate a doctor based on office staff but some people care about that. Office staff isn't exactly rude, but they seem immature and they aren't that focused on their jobs so it comes off as rude. They forgot to hand me paperwork first time I went but I asked about it 45 minutes later and was given paperwork despite I wrote down I was a new patient. Again, I have something pretty rare so maybe he doesn't know much about it. But, I would have rather him said so and told me (or helped me) find a different doctor.
3.7 Rating
February 26th, 2013
Best around
I find the office staff to be very short and rude most of the time, the rest of the time they hardly acknowledge your presence. The back office girl couldn't get my blood pressure, she tried 3 hand held devices and I told her to do it the old fashioned way she stared at me blankly she finally quit trying. My breathing must have been enough for her. When Angela came in she was very abrupt borderline condescending and dismissive, I had never met her before, so she left me with a "great" first impression! Dr. La is pleasant I guess, he is very abrupt and I'm not sure he really listens but I'm pushy with him and therefore he is effective enough. I have lupus (SLE), he came highly recommended and I have been to several in the area and I have to say he is the best. You can get good care from him just be aggressive.
3.7 Rating
February 11th, 2013
5.0 Rating
November 27th, 2012
outstanding doctor
Nearby Doctors

Dr. Dan La is similar to the following 3 Doctors near Glendale, CA.