Rate Now
Share Your Experience
Have you seen Dr. David Mcfarling?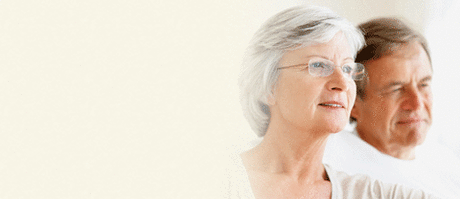 Alzheimer's Disease
Get the facts about Alzheimer's Disease, including the symptoms and stages.
47 Ratings with 16 Comments
1.0 Rating
March 5th, 2015
Quack
What happened? i called office and all lines not in service, disconnected??? heard he was not in practice anymore!!! Very unpatient, never talked to my mother, always directed questions to me. He never did any type of testing to diagnose my mother with parkinsons and every time she complained of her syptoms, he would up her meds. And i didnt feel comfortable with him because always stared at me from head to toe, very freaky looking when he did this.
1.0 Rating
December 16th, 2014
1.0 Rating
September 17th, 2014
Without fail, the worst!
Had I known better I definitely would have gone to the only other neurologist who took my insurance. I spent an hour and a half with his PA who was excellent to the point that I didn't realize it wasn't Dr. McFarling until he came in. At which point he spent 10 minutes with me on my nerve test then cut me off as I was asking a question and walked out. By far the worst experience I've ever had with a doctor. It was so bad I actually felt compelled to make sure I review him with my insurance and every other site so others would not have to endure his dismissive rude behavior and then be billed for it. The next guy could have horns and a tail and I'd still rather see him instead of McFarling.
1.0 Rating
August 18th, 2014
Should not be practicing medicine.
2.3 Rating
September 6th, 2012
underimpressed
"Well, there are three options for treating your headaches..." Of course they all begain with a prescription pad which I guess I should have expected. The worst part about him is he is just too busy/uninterested to hear much about your history. Just wants to write that scrip and move on. The worst part about the whole experience are the witches who work for him. One actually hung up on me because I wanted to reschedule an appt that was scheduled for me by another doctor's office. Just not worth it even to someone who has suffered migraines for 30 years. Moving on again.
1.0 Rating
July 9th, 2012
Was sent to see Dr. McFarling due to passing out and more
I had been having problems for a long time but was far in between, but lately things have been happening very often and unexpected. Once when I was at my PCP's office I fell, and then ablut 30 mins. later lost all control of motor skills and ability to to talk while talking to the nurses. They called the doctor so he also saw how I was. But when I went to see Dr. McFarling he didn't let me explain anything that happen or how I was feeling. I saw him just long enough for him to order a MRI. When I went back for the results and also try to tell him what has happened since I had seen him, all he said was "where is your eeg? That was something that was never ordered or even talked about. It happens to be done in his office so I had to make another appointment just for that. Then when I tried to make another apppointment with the doctor his staff was so rude and I didn't get back to see him for over a month and that's with myself and mother calling his office and also complaining to my PCP office. I would not recomend him to my worse enemy for anything. The last time I went to his office he rushed me throu again, you leave in mins feeling like you are nothing and you just disturbed everybody's day.
1.0 Rating
May 18th, 2012
very rude and disresptful to my 76 year old mother who was his patient. would interupt me or my mother when we tried to speak. didn't seem to care what we had to say.
3.7 Rating
March 6th, 2012
2.3 Rating
September 23rd, 2011
Huge Ego!
My overall take on this doctor is that he has a huge ego. He made us feel 'less than'. He communicates very little and was dismissive of any information we provided. Don't like going to him, makes us feel very uncomfortable in his presense. Will tell our primary care doctor to quit referring us to him.
1.0 Rating
May 19th, 2011
was being treated after suffering massive stroke. The dr. is very knowledgable, but I felt like I did not receive enough of an explanation and detail concerning my condition. I felt as though I was a slight nuisance to his day and I did not feel as though he geniunely cared about what I am going through and how to help me better understand my condition.
5.0 Rating
December 1st, 2010
Kind and understanding.
5.0 Rating
November 30th, 2010
Very Caring
Nearby Doctors

Dr. David Mcfarling is similar to the following 3 Doctors near Corpus Christi, TX.