Rate Now
Share Your Experience
Have you seen Dr. David Medford?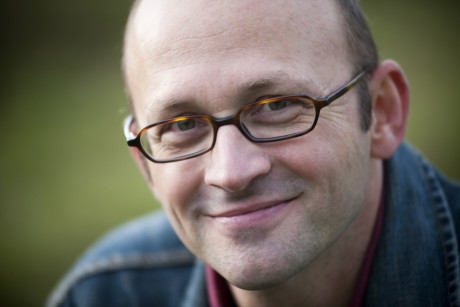 Chronic Dry Eye
Get the facts about chronic dry eye, including the causes, symptoms and doctors who treat this condition.
Quality Rating
Highly Satisfied
108 Ratings with 76 Comments
5.0 Rating
August 18th, 2017
Best experience possible
From the first time I walked into Dr. Medford's office 2.5 years ago the care I have received has been top notch. He did my cateract surgery and after care and I have been seeing him for periodic checkups since. His assistant Kelli has also been fantastic. I cannot recommend Dr. Medford enough. If you need to see an eye doctor, he is the one you should consider.
5.0 Rating
August 7th, 2017
Great Experience
I felt like I received a very high level of knowledge about my condition from Dr. Medford. He provided me a variety of options to consider for treatment of my cataract and explained how each of them would impact me during and post surgery. The entire process was well coorinated from staff to surgical facility. The level of care I received was of the highest quality. Kudo's to the Ridgedale Surgical staff. Everyone made me feel at ease.
5.0 Rating
August 2nd, 2017
The best in NJ
Over the years I have used the services of Dr. Medford and have found him to be very professional and skillfuk.. I recently had Cataract surgery on both eyes and couldn't be more satisfied with the results. I would recommend Dr. Medford to anyone looking for a qualified and excellent Ophthalmologist.
5.0 Rating
July 31st, 2017
Dr. Medford was recommended to me by an OR nurse. My own experience with Dr. Medford was excellent. HIs expertise was comforting and his office staff was professional and caring. Kudos, too, to the Ridgedale Surgery Center where the surgery was performed, with special thanks to doctors LaManna and Cacciarelli. I am driving without glasses and colors are so bright!
5.0 Rating
July 9th, 2017
Great Experience.
5.0 Rating
June 25th, 2017
Thanks or successful cataract surgery
From the moment I first started visiting Dr. Medford's office in West Orange, I have never been disappointed. The staff is professional yet friendly. Dr. Medford did not authorize my cataract surgery until the cataracts were "ripe". The surgery itself went very well. The staff at the surgical center was also great. I was made to feel comfortable every step of the way. I had some feat prior to the first surgery, but they did everything to keep me calm.I know that both the staff and Dr. Medford perform these surgeries on a routine basis, but I was made to feel special.. No post-op problems. Now I am glasses/contact lens free after over sixty years of these "devices."
5.0 Rating
June 4th, 2017
Dr. Medford successfully removed cataracts from both my eyes. The Doctor put me at ease by thoroughly explaining every phase of the procedure. In addition his staff is thoughtful and courteous. I would highly recommend.
5.0 Rating
April 18th, 2017
Exceeded all expectations
The thought of any possibility of losing my vision due to my need for cataract surgery in both eyes was very scary. Dr. Medford quickly demonstrated that he completely understood and alleviated my concerns by patiently explaining the entire process so there were no surprises. The surgery was completed successfully and my vision is excellent. His follow up was thorough. His entire staff, including those at the surgical center, were most competent and supportive. I highly recommend Dr. Medford.
5.0 Rating
December 30th, 2016
Any surgery is frightning; eye surgery is terrifying! After researching local surgeons as to education, expertiise and patient satisfaction, Dr. Medford was at the top of the list. Not surprisingly, he was also recommented by my family opthamologist, Dr. J. Fructman. During my initial consultation with Dr. Medford, he thoroughly explained my options and the procedures associated with the eye surgery to remove cateracts in both eyes and implants and...completely allayed my fears. His post op instructions were clear and simple and follow-up, timely. The difference in my sight is amazing. Thank you Dr. Medford!
5.0 Rating
December 19th, 2016
Happy to receive eye care from such an excellent doctor!
I have been treated for glaucoma by Dr. Medford for several years now & he consistently answers questions, and provides information about my condition and my eye care. Recently I had the opportunity to receive a second opinion for my eye care from the doctors at Wills' Eye Hospital in Pennsylvania. When the doctor completed his tests, examination, and review of my medications, the doctor from Wills' Eye told me he wouldn't do anything different with treatment of my eye care. He told me Dr. Medford was taking excellent care of my eyes and that I was in good hands! Thank you Dr. Medford!! In addition, the second doctor was immediately impressed to learn of the testing, patient education, and proactive treatment provided by Dr. Medford. I would not see anyone else for my eye care and I am so grateful!
5.0 Rating
December 11th, 2016
Dr. Medford has been my opthamologist for over thirty years. I have received great service from him. Up until recently, I've never needed any surgery. Very recently I was diagnosed with cataracts which eventually needed to be removed.. I was well treated at the surgical center and Dr. Medford's surgical skills are great. I now see clearer than I've ever seen. He implanted a lens in each of my eyes on two separate surgeries and the recovery was very fast and good. His staff has always acted and treated me with the utmost professionalisim. My husband and two of my three children are also patients for many years.
5.0 Rating
December 9th, 2016
Primary Care Physician
I have been a patient and colleague of Dr. Medford for over 20 years. As patient I have been impressed by the friendly environment and courteous and knowledgeable staff. Dr. Medford performed refractive surgery on me around 1997. The results were outstanding. I still do not wear glasses for distance As a colleague, I know that Dr. Medford is well respected by his peers for his surgical skills. I have referred hundreds of my patients to Dr. Medford and have never had anything but positive feedback.. I would have to say that Dr. Medford and his staff are truly excellent providers.