Rate Now
Share Your Experience
Have you seen Dr. David Fernandes?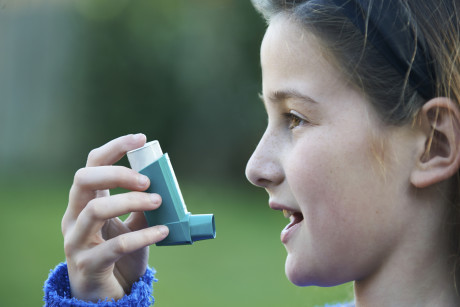 Childhood Asthma
Get the facts about childhood asthma, including the causes, symptoms and complications related to this condition.
Quality Rating
Highly Satisfied
74 Ratings with 12 Comments
3.0 Rating
June 9th, 2017
The office staff is rude. The old nurse seems pretty inept at giving shots (makes parents hold the child down on a table-how frightening for the child). Doctor is dismissive and brushed off my concerns of allergies as "drool rash" and "eczema"... turns out she has some serious allergies that were confirmed by another doctor. I went here for about seven months and wish I would have left sooner. Never got a follow up after testing for a uti. Office never seemed to be open when I had urgent questions. Doctor is very good with the children though.
5.0 Rating
August 12th, 2015
One of the Best.
4.0 Rating
June 17th, 2015
I have been with Dr. Fernandez since the birth of my first child, who is now 15yrs old. My second child age 9 as also been a patient of Dr. Fernandez since birth. He is wonderful. patient, kind, accurate and he does not push medicines if they are not needed. I respect this man very much. His wife Donna is superb and the staff is great. I would recommend him to anyone.
5.0 Rating
May 15th, 2015
5.0 Rating
February 16th, 2015
5.0 Rating
May 28th, 2013
One of a kind Doc!!!
Dr Dave !!! I could write a novel about this man!! Some words that come to mind: caring, intelligent, nurturing, professional, patient, sweet, funny....and Huggable!!! He is a teddy bear! I love this man, as do my girls, and even my husband!! I trust this man fully......He knows my children as PEOPLE....not just a name on a chart! He takes the time to listen, explain, and always manages to make my girls smile..no matter how under the weather they are! When your kids actually say, "I think Dr. Dave needs to help me get better. Call him!" ....no tears, no fight, no negotiating...you know you got a good doc! My only complaint.....they don't consider me a "young adult"... therefore he can't take me on as a patient!! : ( The Mrs. helps out at the office too and she is just as sweet as the doc!
5.0 Rating
March 19th, 2012
Kathleen Slattery
I am SO SORRY that I did not come across Dr. Fernandes until the last of my four girls was 13! He is right in my neighborhood, and to think that I spent so much time traveling, when there was such an excellent doctor right down the road from me! So for the past year, my youngest and my now-19-year old have been using him as their doctor. Dr. Fernandes is a literal encyclopedia on correctly diagnosing illnesses, the time he spends with each of the girls is awesome, and the way that he can immediately fit you in for an appointment if your child is ill is tremendous. Plus, he is kind enough to call my girls up after a few days to ask how they are feeling....and I am certain that he is a VERY busy man; so this level of concern and kindness speaks for itself. I highly recommend Dr. Fernandes....after all the years of having someone else - 24 years now in the pediatric mom business actually!
5.0 Rating
August 4th, 2011
5.0 Rating
June 27th, 2011
5.0 Rating
March 13th, 2011
Great Doctor
Highly recommend DR. Dave. First found him when I gave birth to my first daughter--he was recommended by by OBGYN. He came first thing in the morning after my daughter was born. He introduced himself , and gently examined her. Even took time to show us how to swaddle her properly in her hospital blankie. Seven yearsand two kids later, he is still our doc! He truly cares. Spends a lot of time with you, makes eye contact, listens, and follows up. Sometimes he is very busy, and might have to wait 20mins to see him, but he is soooo worth it. He is very thorough. I have moved away, changed insurances, etc, but won't let go no matter what. He is the best! When you walk in to his basement office, you will see an entire wall of photos that families send him every year for Christmas. He has a real following.He is brilliant, and loves his patients, as we do him.
5.0 Rating
September 11th, 2010
I FOUND DR DAVE 20 YEARS AGO, AND HE IS THE BEST...HE TRULY CARES ABOUT YR CHILDRENS HEALTH NOW, AND LATER ON IN THEIR FUTURE....WHEN I MOVED OUT OF BROOKLYN I LOOKED FOR A DOCTOR NEAR ME...I RAN RIGHT BACK TO DR DAVE, DUE TO EVERYTHING HE HAS TO OFFER...LOVE HIM, CHILDREN LOVE HIM...THANK U DR DAVE FOR ALL U GIVE AND DO...U ARE A TRUE BLESSING