Rate Now
Share Your Experience
Have you seen Dr. Dean Giannone?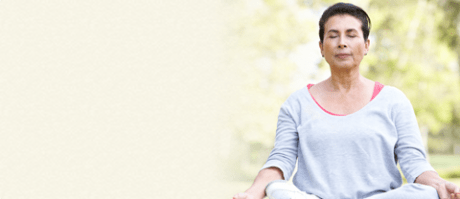 COPD
Get the facts about chronic obstructive pulmonary disease (COPD), including symptoms and complications.
72 Ratings with 21 Comments
5.0 Rating
October 23rd, 2016
loved him
i saw him when i lived in new york and he was awesome since i moved to florida 8 years ago still cant find someone to fill his shoes
5.0 Rating
July 9th, 2015
Say what
Always thought he was a great doctor. Heard through a good source that he actually closed shop with enough notice. He never took money from patients. What are some people talking about. And who's the guy who thinks he's actually taking to the doc here.? Dude, did your therapist tell you that pounding at a keyboard pretending to talk to him would be therapeutic? !
4.0 Rating
May 20th, 2015
If you need your medical records...
Always liked Dr. Giannone---very pleasant and showed genuine concern. I was very surprised that he walked away from his practice without giving any notice. He has a right to close/relocate his practice, but it would have been considerate to have given his patients the opportunity to obtain their records before he vanished. All patients regardless of their insurance are entitled to a copy of their medical records as per the Health Insurance Portability and Accountability Act of 1996. Even when a doctor closes his/her office, patients are still entitled to copies of their records. I would suggest that former patients who need their records make a request in writing and mail it to Dr. Giannone's office even though it is empty. Hopefully all mail arriving at his office will be forwarded to him. If you do not receive a response within a reasonable amount of time, contact the New York State Department of Health.
1.0 Rating
May 8th, 2015
Incompetent and unorganized staff - almost lost my driver's license and insurance card. Woman at desk asked me three times if I'm sure she didn't give it back to me. She then thought she gave it to another patient who had already walked out of the office. Finally after I made her check her unorganized sloppy desk, she finally found my license and insurance card stuck between the computer and printer. Note to all patients - when they ask you for your insurance card and tell you to have a seat, make sure you let them know that you will stand there until they make the copy and HAND back your cards. Do not let your important cards out of your sight!! Doctor was very nice and does not make you feel rushed, however appointments should be spaced out - ALWAYS an hour plus to finally get called sitting with cramped waiting room with other sick people sitting too close to you.
5.0 Rating
May 2nd, 2015
Dr. No
To Dr Gianonne I alsways felt you were a great doctor. You always had a great answer to my question on what was the real medical issue I had. Your diagnoses were always perfect. But here I am now and I have to start all over again trying to find a new doctor. You should have given your patients more time to find another doctor and made sure that they all had their medical files that you kept. You were very unethical to do what you did, I went to refill prescriptions that you had written and was told by the pharmacy that they cannot be filled because the said doctor no longer is licensed in New York or anyplace else. But I always say when someone does wrong it always comes back and hits you right back
5.0 Rating
April 24th, 2015
Insane staten islanders
Wow, these comments are hysterical. So sad that they think they're opinions actually matter. Why would you even think that comment below was the doctor. Truth is all of the comments below were from insane individuals who only believe false information because they have far too many psychological problems and anger to confront the truth. The truth being that he was an excellent doctor that weeks by his oath. For every crazed former patient that logged here, there are droves of us that were happy with his care. Check yourselves and your facts before you post false info. You don't need a primary care doctor. You need anger management now!!!!
1.0 Rating
April 15th, 2015
1.0 Rating
April 2nd, 2015
He up and left! No surprise here
2.0 Rating
March 22nd, 2015
Disappointed
I had been going to Dr Giannone for approx. 4 years. I thought he was the best Dr I have ever known. Even after he stopped accepting all insurance I still stayed and paid out of my own pocket Which was $75 a month. I understand he has a business and needs to make a living and I was ok with that. Then out of nowhere he just closes up shop and doesn't tell anyone. How do you sleep at night Doc? I still can't believe you did that to everyone. Now I understand that it costs $100 a visit to go to this new place he belongs to and I haven't heard many good things about the place. I'm one patient out of many I'm sure he has lost.
5.0 Rating
December 17th, 2014
1.0 Rating
April 2nd, 2014
Very bad experience
Nearby Doctors

Dr. Dean Giannone is similar to the following 3 Doctors near Staten Island, NY.