Rate Now
Share Your Experience
Have you seen Dr. Elise Harper?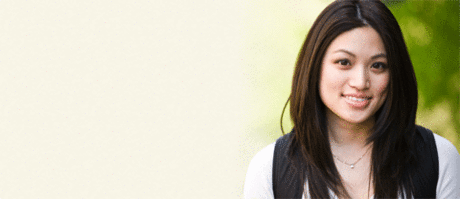 Birth Control
Get the facts about birth control so you can decide which type is right for you.
Quality Rating
Highly Satisfied
45 Ratings with 12 Comments
5.0 Rating
April 27th, 2016
Excellent Doctor
I started seeing Doctor Harper in 2014, when I got pregnant with my second child. She delivered my last 2 babies. I love her. She is so sweet and passionate about her job. She takes her time to explain things to me in a way that I feel like I am talking to one of my friends. She is professional and thorough. I highly recommend this fantastic doctor. And her staff are great too.
5.0 Rating
January 1st, 2016
5.0 Rating
November 6th, 2015
1.0 Rating
October 14th, 2015
Emergency C-Section Patient
I went to to Dr. Elise Harper after seeing good reviews but that was a big mistake because i had a very depressing birthing experience. she just came to check in once, some nurses at Centennial Medial were very rude and Dr. Elise Harper seemed to have treated me negatively the minute i told her I wanted a natural birth. After no guidance or help or explaining my situation I was rushed into an emergency C-Section and I never saw the doctor's face after the surgery. No one came and briefed on my why I had an emergency c-section and as a shy first time mom I didn't know what to do.
1.0 Rating
August 28th, 2013
Disappointed
Dr. Elise was my wife's OBG and she helped deliver my daughter. We approached Dr. Elise after seeing many positive reviews in multiple websites. But now we regret our decision. Dr. Elise's answer for many of our questions have been 'I dont know'. There were few negligences during labor by Dr. Harper. My wife had to go through over dosage of wrong medicine and was also misdiagnosed during Postpartum complications. (A good doctor would have definitely got it right in the first place.) I almost lost my wife due to Dr.Elise's lack of medical knowledge.
5.0 Rating
February 7th, 2013
Not enough POSITIVE, GREAT Adjectives in the dictionary to describe her!!
I don't know where to begin when talking about Dr. Harper. She's exceptional and incredibly modest about it. As my delivery date approached, I was having some problems and had to visit her office for a quick an emergency check-up. When I called, she was actually out that day but I was scheduled to see another doctor in the office. When I got there Dr. Harper was there waiting to see how the baby and I were doing. Dr. Harper doesn't see you as a number. Though some may mistake her quiet/calm demeanor for appearing "cold" or uncaring, make NO mistake, you're missing out on one of the BEST cares ANY woman/mom would be lucky enough to have. I have referred several very PICKY mom's to her office and several years and several children's later, they refuse to see anyone else. EVERY woman always hopes and prays to find that ONE doctor whom she can trust; well, Dr. Harper is it!! If you're expecting or are in the stages of planning your little bundle, why wouldn't you want the BEST if it's available to you? Your little one deserves it!!!
5.0 Rating
April 13th, 2011
Very Caring
5.0 Rating
March 24th, 2011
Dr. Harper is the best.
I would first like to say that my wife is Dr. Harper's patient. However the care that she gave my wife and also the considerations and time she spent answering all my questions prompted me to write this review. I have two beautiful daughters that Dr. Harper helped bring into this world. Neither of my daughters have any health issues related to the birth process, but that could have been a lot different. Both times there were complications. Complications that not only put my wife at risk, but my children as well. Dr. Harper was able to see that my wife needed hospital care with my first child. It was unexpected and early, but do to the problem Dr. Harper was able to see she knew she had to make this baby come early. That care my wife got was amazing. She was able to give birth and all was well. When our second child was born we didn't know the cord was wrapped around our daughters arm and neck. When it was evident something was wrong again Dr. Harper sprang into action. I use that phrase because literally she did. She moved fast and with such precision. She had my daughter out and to the pediatrician with in seconds it seemed. I know that in both cases things could have had a bad result. I was able to see her skills as a physician in an extra stressed moment when seconds counted and it was indeed amazing. I know I owe the safety and health of my wife and my two daughters to Dr. Harper. Lastly I wanted to add that I always appreciated how she took the time to visit with me to see what questions I had and to see how I was doing. My wife was the important one and we all knew it. But Dr. Harper would always ask me things and include me in the doctor check ups. When we were at the hospital before and after delivery she would check and make sure I was taking care of myself ie eating and getting sleep. She is indeed a wonderful person and an excellent doctor.
5.0 Rating
January 18th, 2010
5.0 Rating
January 12th, 2010
Saw me through my first pregnancy
Dr. Harper recently delivered our son. I had to be induced after a medical condition necessitated it. She used the Foley catheter to induce and was patient with my SLOW progress as it was my first baby and I was not at all dilated or effaced. I was in labor for 37 hours and everything went great considering the circumstances. I could not be happier with my doctor! --- I selected her as my obgyn prior to getting married and now have also gone through a pregnancy as well. Office visits are always pleasant, and her nurse, Angela, is wonderful. I would highly recommend Dr. Harper!
5.0 Rating
June 24th, 2009
Outstanding care
She is the one of the life time best doctor ever that I had. She took enough time to explain things, always follow up with my wellbeing and my baby. She is fully dedicated to be a doctor. I wish I have her as my ob.. unfortunately I had to move to other state while I am pg with second child. I miss her so much
Nearby Doctors

Dr. Elise Harper is similar to the following 3 Doctors near Frisco, TX.