Rate Now
Share Your Experience
Have you seen Dr. Francis Rosato?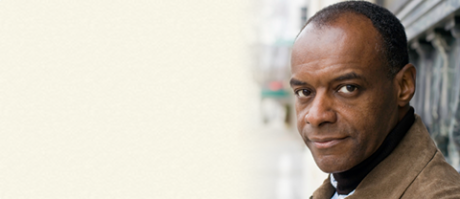 Colonoscopy
Get the facts about colonoscopy, including how and why it's done and doctors who perform the procedure.
34 Ratings with 15 Comments
1.0 Rating
July 27th, 2017
Cowboy surgeon
Run the other way! Seen in the ER at Capital Health. This surgeon determined that I needed an appendectomy. Underwent a "laparoscopic appendectomy" with this reputable, well educated, minimally invasive guru. Cat scans and MRIs post surgery for subsequent diagnoses identified and an appendix present. Imagine the GI doctor's face when he read the CT/MRI results to me, knowing I had a surgical history of an Appendectomy, performed by Dr. Rosato. He got paid for a surgery...... And I have surgical scars. Read between these lines!!!!
3.0 Rating
December 3rd, 2016
Worst pompous and arrogant Doctor. I have heard he is in-competent with lotsa
1.0 Rating
September 14th, 2016
Sept. 13, 2016
Dr. Rosato was claimed to be the laparoscopic specialist in the practice at Capital Health, so when I needed an Appendectomy, I was turfed to him. I should have known, when post operatively, thinking I had an abdominal rash, I discovered it was actually 20 puncture marks from towel clips used during surgery to secure drapes to my skin, that I had made a hugh mistake having Dr. Rosato as a surgeon. As a surgical nurse for 25 years, learning that Dr. Rosato employee this practice, immediately sent up red flags for me. Unfortunately, it was after the fact. Sure enough, as it turned out, during my Laparoscopic Appendectomy, Dr. Rosato destroyed the Abdominoplasty, Tummy Tuck, I had previously paid $10,000 out of pocket for. 6 months after my Laparoscopic Appendectomy, when I had a Small Bowel Obstruction, possibly caused by adhesions from "previous abdominal surgery", the report from my Cat Scan described a visualized "Small Appendix". My GI doc stopped and looked at me as he read the report aloud.... Really... Do your research and learn from other's experiences/mistakes.
5.0 Rating
March 17th, 2016
5.0 Rating
March 15th, 2016
Highly recommend
My aunt had surgery with Dr Rosato and was very pleased with him as well as his staff. He took the time to review her medical records, the initial office visit was very thorough and surgery went well. Dr Rosato made himself readily available to address concerns that our family had prior to and after surgery.We highly recommend Dr Rosato.
5.0 Rating
January 18th, 2016
Dr Rosato is the top Dr in his field. I am blessed to have had him as my surgeon for a Whipple surgery. I was stage 3 pancreatic cancer. That was over 2 years ago . he saved my life . and coordinated with other doctors at Capital Health . he saved my life. Me , my wife and son and everyone we know are so lgrateful to Dr Rosato and his team.
1.0 Rating
December 6th, 2015
1.0 Rating
February 4th, 2015
5.0 Rating
January 13th, 2015
Highly recommend
2.3 Rating
June 21st, 2013
My husband had surgery performed by dr rosato. While in surgery he took a biopsy of my husbands polyp and told us he didn't have cancer. Than 13 weeks later my husband was diagnosed with stage 4 pancreatic cancer. Whin those 13 weeks my husband had gone to see dr rosato about 3 or 4 times. The doctor only looked at his incision and never took any blood test. When I spoke to him after my husbands pancreatic diagnosis I asked how this happened and he said I quote "when you are looking for lions you don't see the zebras" whatever that means. My husband died in 6 months of his diagnosis. I was told this doctor was the best a d we had to travel far to see him. I feel we could have stayed closer and made it a lot easier on my husband and got the same care. Most of his staff was nice but for one office woman who was very dismissive towards my husband. I don't think he is the great doctor that i was told. he was. If you do use him after an operation I would ask for blood work up. He NEVER did that for my husband.
1.0 Rating
October 6th, 2011
Nearby Doctors

Dr. Francis Rosato is similar to the following 3 Doctors near Pennington, NJ.