Rate Now
Share Your Experience
Have you seen Dr. Henry Spinelli?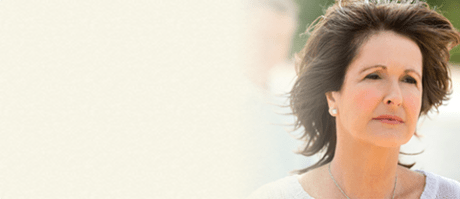 Metastatic Melanoma
The facts about metastatic melanoma, a serious skin cancer, including signs, symptoms & what happens to the body in each stage of cancer.
71 Ratings with 30 Comments
1.0 Rating
September 2nd, 2017
1.0 Rating
July 21st, 2017
HORRIBLE EXPERIENCE!!!
He botched up my eyes and never finished the rest of my surgery. I was to get a face lift and he said he could not finish. I would have to come back and pay an additional $6800 on top of the $30,000 I already paid him. I asked for my face lift portion back. Should have been $15000. He said he should only return approximately $3000. Going to court and had to go another surgeon to redo my eyes. Beware he is very charming till he has your money and is finished with you.
5.0 Rating
May 30th, 2017
Terrific experience with Dr. Spinelli and his staff. Courteous and very personable.
5.0 Rating
April 2nd, 2017
Wonderful doctor, could not be happier with the results!
5.0 Rating
September 17th, 2016
Caring and Exceptional Doctor
I give Dr. Spinelli not 5 but 10 stars. The words can't describe my gratitude to him and his office staff. I am a war survivor who had a metal implant and bone graft done in her right arm 22 years ago. The arm got infected this year and I feel blessed that I was sent to Dr. Spinelli. He made sure that I am well taken care of. The metal implant was successfully removed and now I can live my life to the fullest again. With all my heart, I am thankful for his exceptional surgical work, his kindness and compassion!
1.0 Rating
June 27th, 2016
NOT RECOMMENDED!!
5.0 Rating
April 17th, 2016
Exceptional doctor
My experience with Dr. Spinelli was nothing short of exceptional. I've been his patient for many years, initially came for correcting the results of plastic surgery gone terribly wrong leaving me with one eye so botched that I had to wear my bangs covering half of my face to avoid people staring at me. It took more than one revision (the initial state of my eye was really, REALLY bad), but the results are so worth it - with Dr. Spinelli's talent and dedication the symmetry was restored. My recent experience with this wonderful surgeon was getting a facelift (my second). Let me tell you - the whole experience was totally different versus getting it from a "mass production" surgeon. The swelling was substantially less profound, the bruises lightened only after a couple of days, and the procedure was so tastefully done that no one will even suspect you have to thank a doctor and not nature for the way you look. I highly recommend doctor Spinelli, can't be happier with everything he's done for me.
1.0 Rating
March 7th, 2016
Nightmare Results as a Result of Dr. Spinelli!!!
Dr. Henry M. Spinelli Sucks in my opinion as a plastic surgeon. I feel along with Cosmetic Surgeons that he gave me a botched facelift, and physical and emotional scars that will last a life time!
5.0 Rating
February 3rd, 2016
1.0 Rating
January 8th, 2016
Dr Spinelli is a gifted plastic surgeon. He is warm, not aggressive and wants to do the most professional work to enhance the beauty of his patients. I have known him professionally for over twenty years and he has always done the most meticulous work, whether a face life, skull tumor or blepharoplasty. He is marvelous, and I most highly recommend him !
1.0 Rating
October 7th, 2015
5.0 Rating
September 24th, 2015
The Best
Where do I start? Dr. Spinelli entered my life about 12 years ago as a recommendation, no, an order by a Dr in my home town. I went to this surgeon due to a horrible out come with a Ptosis surgery by a highly recommended Dr. The outcome was the destruction of the muscles of my eyes, leaving me without the ability to control my eye lids. Upon see the new surgeon he took one look at me, did a quick exam and said " stay here I will be right back." About 15 minutes later he reentered the exam room, sat down and said to me, look, I don't have the ability to correct this for you, there is only one Dr that can fix this, if anyone can, his name is Henry Spinelli and he is in NY city. I have spoke with his office, I made an apt. for you for 10.30 am tomorrow, you need to be there. To say I was worried is an understatement. After a sleepless night I went to the apt. that he scheduled for me. Dr. Spinelli and his staff was so nice that I cannot begin to tell you. Let me just say I was totally relieved after he spoke with me regarding my eyes. He explained the surgery to me and touched my shoulder telling me not to worry its going to be ok, I can fix this.. So we set the surgery for soon as possible and home I went. Did my pre cert exam with my Dr. and returned the day of surgery. The surgery took longer than expected, due to the fact that there was much to correct. It took one more surgery to fully correct the problem. Thru it all Dr. Spinelli was caring, comforting, and so concerned for me that words cannot explain the gratitude I feel for him and I must say his staff. When I called with an issue months after being released by him, he got to the phone spoke with me and had his staff give me the next apt to see him. Once again, he took care of the problem I was having as before. I have had other surgery, elective I might say, and have had wonderful results and wonderful experiences with him and his staff. The professionalism, caring, bedside manner, mental support, and his surgical abilities are by far superior and would tell anyone having any type of plastic surgery, or a plastic surgery related issue to call his office. Dr. Spinelli is truly a TOP DOC. Thank you for all you have done for me Dr. Spinelli, I could never repay you... Thank you and your staff for being there for me and a big thank you to the Plastic surgeon who ordered me to go there... truly to very special people who are in my life.
Nearby Doctors

Dr. Henry Spinelli is similar to the following 3 Doctors near New York, NY.