Rate Now
Share Your Experience
Have you seen Dr. Hilary Fausett?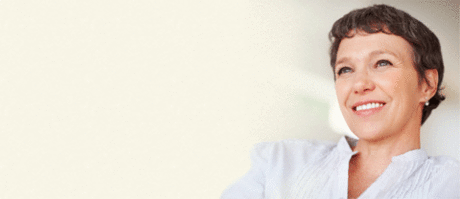 Fibromyalgia
Get the facts about fibromyalgia, including the symptoms and conditions that may be related to it.
55 Ratings with 33 Comments
1.0 Rating
December 29th, 2016
She's great!
I saw way too many doctors this past year. She was the only honest one. Her front office sucks which includes Taylor, George, and Janet. They are very rude and will hang up the phone on you. They are psychos. But the doctor is amazing. She truly is. If she would change her incompetent, lazy, and rude staff, all would be perfect!!!! As a fellow Harvard alumni, I know that she's the best of the best. God Bless her soul. :)
4.0 Rating
November 16th, 2016
I have been seeing Dr. Fausett for many years for lower back issues. She has always been highly attentive, genuinely concerned about my pain level, and always will to anwer my questions. Her office staff is consistanly friendly and professional. I highly recommend Dr. Fausett if you have issues with pain.
5.0 Rating
May 29th, 2016
patient
Dr Fausett rocks. I just read some of the reviews-- reviews written by people obviously angry she is not a big fan of keeping people so loaded they don't feel their pain instead of fixing it. Those reviews are sad- and very unfair to one of the best doctors I have ever met. Dr Fausett is NOT the person to see if you want to continue your abusive opiate habit- or get suboxen to get off the opiates. But if you come to her wanting to get better- to get the thing causing you the pain fixed or tamed- she is AMAZING! Well educated, well respected among her peers and not a doctor looking to perform unnecessary procedures on you just to fatten her wallet Dr Fausett has saved my life three times with epidurals that worked AND kept me off the opiates. Three times? Well YEAH--- I have spinal stenosis, degenerative disc disease AND early on-set arthritis.... so my back and neck are going to continue to bother me for the rest of my life. But when things get untenable I know I can cal Dr Fausett and get WORLD class treatment from a wonderful human being who is at the top of her field and really DOES want to see people stop suffering. Some folks think that pain mgmt doctors are there to do nothing but write prescriptions. I came to her saying I DO NOT WANT MEDICINE I WANT TO NOT NEED MEDICINE-- and each time that has happened Dr Fausett has hooked me up- the lower back epidurals were 7 years apart.. 7 years of no suffering and no drug habit!!! She did my neck 4 years ago and I am about ready to ask her to do that again as its starting to hurt again. I owuld not think of seeing any other doctor because I know with Dr Fausett I'll get AMAZING results delivered with a smile ! I will be seeing her for the rest of my life and think that if you are really sick of suffering and want to get off your meds and get your life back Dr Fausett is the best pain mgmt doctor in Los Angeles. If you are just looking for a doctor who can help you stay strung out you'd be better off going to one of those pill factories like they have on Fair Oaks in Pasadena.
2.0 Rating
April 6th, 2016
Complete lack of bedside manor!!! In her own words, "You are pharmacologically over my head.", when asking her to help me taper off of the meds I had been previously prescribed. Office didn't refill an Rx over a holiday weekend, resulting in dangerous withdrawal process that was very uncomfortable for me and terrifying . Refused to attempt nerve block in most painful area, because she couldn't guarantee a good outcome. for my family. Dismissed me as a patient without proper referrals to other caregivers.
1.0 Rating
March 2nd, 2016
Horrible
Spent three months with her for low back pain. Besides getting unnecessary injections, she hasn't done anything. Don't be fooled by her "Harvard" background. She still went to the University of Second Choice, so she isn't all that smart. Her office staff is very rude. They will hang up on you while you're still talking to them. They aren't exactly a civilized bunch of people, if you know what I mean....
3.0 Rating
January 26th, 2016
Mixed review
1.0 Rating
January 23rd, 2016
Doesn't know anything. One of those doctors that just takes your money and doesn't do anything. Literally just walked up and left while I was still talking to her. I swear some people just don't know how to deal with humans, because they aren't a human anymore. All they care about is your money, and not treating you. Don't waste your time or hard earned money on her. What a huge disappointment.
5.0 Rating
February 1st, 2014
Love this doctor
Dr. Fausett is a highly intelligent woman. She knows her speciality and cares deeply about her patients. She has taken care of me for three years with incredible success. She will not prescribe medications that are not medically necessary. She educates me on why she is prescribing my medications and the long-term side effects and ramifications of my medications. She listens carefully to all my symptoms and directs me to other specialists when appropriate.
1.0 Rating
December 31st, 2013
Not caring at all
I s aw doctor Fausett for about 8 months. In that time, she never had a plan for me or discussed a plan for pain treatment. She cancelled my appointment 30 minutes prior to seeing her because I saw another doctor who offered a treatment she did not perform. What is really sad is I discussed this with her prior to seeing the other pain doctor. She was all for seeing the other doctor as this might be something that could help. Definitely not recommended.
1.0 Rating
September 10th, 2013
Dr. Hilary J. Fausett is a terrible person. She took an oath as a Dr. to do no harm and that is all that she has done. She is a terrible doctor and an even worse human being. When we called to ask a question it took 3 days for a return phone call. When we tried to get an urgent appointment for acute we were told she could see us in 2 1/2 days. Please do not see this doctor if you wish to have treatment she will not help you and only judge you and then hang you out to dry. If only you could give no stars, she does not even deserve the one star.