Rate Now
Share Your Experience
Have you seen Dr. Jayantibhai Patel?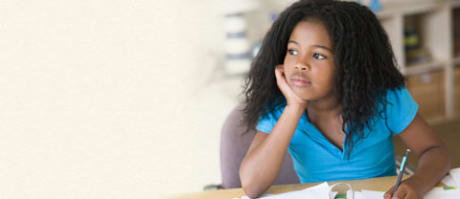 ADHD
Attention Deficit Hyperactivity Disorder (ADHD), including the different types and who gets them.
23 Ratings with 9 Comments
5.0 Rating
June 30th, 2016
1.0 Rating
October 8th, 2014
Absolutely The Worst Doctor of Any Kind I've Ever Seen
With Dr. Patel, not only is there a relatively minor language barrier, in that he doesn't express himself clearly in English; there's an even *worse* communication problem, because he interrupts patients while they're relaying symptoms and doesn't listen. He draws erroneous conclusions before he hears all the facts. He and his staff are incompetent. They were supposed to order MRIs for me; when I came in for my next scheduled visit six weeks later, he asked if my primary care doctor had ordered my MRIs. I explained NO, he said *he* would order them, and I had called his staff twice to ensure they were going to order these very important tests. Obviously, no one bothered to do anything. I asked him to order them *for real* this time. After spending a combined total of perhaps 25 minutes with me over the course of two visits, he tried to diagnose me (incorrectly) without ordering or seeing results from a single test. He has never followed up on any visits nor followed through with things he was supposed to do. He was rude and incompetent, and a complete waste of my time. I'm firing him.
1.0 Rating
August 7th, 2013
Please Research other Neurologist
The office is clean and it's easy to make appointments. The wait has been quite long each time I've gone. The doctor isn't very engaged, doesn't come very prepared for your appointment. He hadn't even read my test results that he'd had for 2 weeks...until he was in the room with me at the time my appointment and he told me! That didn't make me feel very important. I was thinking as long as he had me waiting that he could've used 5 minutes to review my test results. Then, he made me feel like he was rushing me so he could get to his next patient. He kept saying things like if you'd just like to think about everything and get back to me that'd be ok. He just wasn't very engaged or proactive in my care. We discussed a treatment plan for my symptoms and diagnosis only for him to later tell me that he did not specialize in the area of Neurology that I needed & he couldn't really diagnose. This was after he had prescribed medication for me. There is much much more but I will just recommend that you do your research. I Do Not Recommend Dr. Patel. Good Luck!
1.0 Rating
July 5th, 2011
rude!!!
1.0 Rating
January 20th, 2011
Does not contact family with updates
I am extremely disappointed in Dr. Patel's care of my mother who has been under his "care" for two weeks following a stroke and heart surgery. He has performed numerous CT scans on her and has never once contacted us, her family, with information. We have asked nurses, head nurses, and even the heart surgeon to have Dr. Patel call us and he never once has made any contact. If my mom wasn't transferring out of his hospital today, I would have asked for a new neurologist immediately.
3.7 Rating
December 12th, 2010
1.0 Rating
May 10th, 2010
There are not enough words to describe his incompetence
I am writing this in hopes that no one will have to experience the HORRIBLE way in which this doctor treated me. 1st I was unable to understand anything he said due to his poor English language skills. On two consecutive days he gave 2 different diagnosis. The 1st day he gave a diagnosis that had already been ruled out by another doctor & On the 2nd day (the day I was being discharged from the hospital) he made a completely different diagnosis, the diagnosis was very serious however after he gave me his diagnosis he preceded to tell me that he was "lead to believe this could be a possibility". He gave no further explanation except to tell me to see a doctor with in 2 weeks. He discontinued medication immediately even though it is imperative to gradually decrease the medication. The list goes on & on but I just want to URGE anyone reading this to please reconsider using this doctor!!!
5.0 Rating
April 28th, 2010
5.0 Rating
February 23rd, 2017
5.0 Rating
December 26th, 2016