Rate Now
Share Your Experience
Have you seen Dr. Jennifer Allen?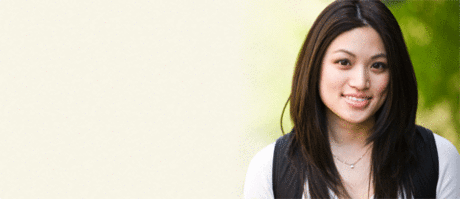 Birth Control
Get the facts about birth control so you can decide which type is right for you.
Quality Rating
Highly Satisfied
35 Ratings with 14 Comments
5.0 Rating
July 11th, 2014
I found Dr Allen in 2008 when I was pregnant with my daughter. She has the most amazing bedside manner and I feel like I'm visiting an old friend when I go in for appointments. She answers all my questions and sets my mind at ease. I remember having some longish wait times when I was pregnant and visiting often but I was always given the choice to reschedule, if need be. If you are looking for a fantastic doctor, I highly recommend Dr. Jennifer Allen!
5.0 Rating
August 1st, 2013
Wonderful, caring doctor
This review is a little late to say the least. I should have done a better job of recommending her then, but I didn't realize how hard it truly was to find a doctor of her nature and professionalism. Dr. Allen delivered my son 10 years ago in June. I had been seeing another OBGYN throughout my pregnancy who failed to diagnose the clear signs (which I knew nothing about at the time) of pre-eclampsia. I arrived at Mckinney Medical Center via ambulance after suffering seizures due to extremely high blood pressure. Dr. Allen was the on-call physician who stabilized me quickly and with skill and performed an emergency c-section (not because she wanted to-- it was the only option!) to deliver my son 7.5 weeks early. Dr. Allen gave me the best of care during my 10 day stay at McKinney Medical Center and for months following the birth. We were also lucky to have received excellent care from the on-call pediatrician who later became my son's pediatrician for the next couple of years. We have since moved out of the area, otherwise I would return to her care in an instant. While the search for a doctor with her level of care in our new home has taken years and is still not over yet, I am still thankful that she was the doctor on call that day that saved our lives and continued caring.
5.0 Rating
July 12th, 2013
I have been going to dr. Allen for years. I originally went to her after I had an incident and wasnt sure about the diagnosis I was given but a previousdr who wanted to do an emergency hysterectomy. Turns out the Dr wanted to do unnecessary surgery which Dr allen fixed with the novasure treatment. She's compassionate and respectful too her patients. I recommend her to everyone including my own daughters.
5.0 Rating
April 23rd, 2012
Recommendation
5.0 Rating
September 30th, 2011
5.0 Rating
August 18th, 2011
Dr. Allen is the best
5.0 Rating
July 22nd, 2011
She's the best
Dr. Allen is very professional, good at diagnosing, warm and caring person- I saw her a couple of times during my pregnancy visits, and she made me feel at ease. She also checked me and the baby out of the Frisco's Centennial - her caring attitude, advice and gentleness contributed to the awesome overall experience.I had some problems making an appointment with her, and in both places where she works staff did not act very professionally. This was my only complaint, but it has nothing to do with Dr Allen being the best OBG I've ever seen.
2.3 Rating
June 30th, 2011
5.0 Rating
May 2nd, 2011
Caring, personal physician
5.0 Rating
April 18th, 2011
Wonderful OB
Dr Allen is a wonderful OB/GYN. She delivered both of my children, and provided excellent care throughout the 40 weeks. I didn't feel like a number there. Dr Allen always took the time to answer my questions, no matter how silly they seem now that I've had my two kids. Due to high risk issues I was in the office twice a week for the entire third trimester. There were several appointments where I had to wait for 30+ minutes, but.... and here's the thing to remember ladies... its an OB/GYN office . You'd want your doctor to be with you during delivery, so expect that it will happen from to time. The office called me to let me know if she was going to be very late so I could reschedule. Their hours were great, 7:30 am - 7 pm so I'd schedule the first appt of the day and she was rarely late for that. As far as getting in for an appointment, I got in quickly when I was having problems. If you are trying to get in for an annual exam, though, you'd better call well in advance. Dr Allen is so well liked by her patients that you need to call about 3 months ahead for an annual.
1.0 Rating
March 8th, 2010
I am sure that you are a lovely doctor and so are your colleagues. But I haven't had the chance to meet you as I have only see the PA. In general, the PA is very nice but the front office staff is extremely lacking. It's next to impossible to schedule an appointment (what type of business closes their office during lunch hours so their patrons who are also on lunch and have free time - a perfect time to schedule an appointment?), the prescription line is like a black hole (prescription was not filled and I have no idea why) and why can't I get an appoint with a doctor?
1.0 Rating
February 21st, 2010
Neglectful Care
I walked in having a misscarriage and was told to go home and that the bleeding was just a heavy menstrual cycle. I begged the nurse practioner to test my HCG levels to make sure that it wasn't a misscarriage, and she was convinced that it wasn't BUT I had a different instinct. She called me a few days later and confirm that I in fact did have a misscarriage. How could they not know this and WHY did I have to practically beg to get tested to confirm that it was or wasn't a misscarriage. Please rethink using these doctors. They are careless, ruthless, and unqualified in my opinion based upon my experience. I am still griving my lost :(