Rate Now
Share Your Experience
Have you seen Dr. John Wilson?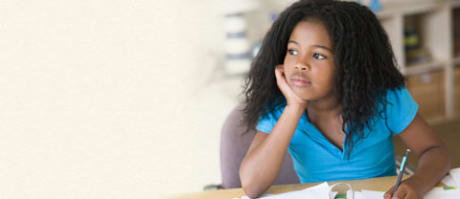 ADHD
Attention Deficit Hyperactivity Disorder (ADHD), including the different types and who gets them.
34 Ratings with 18 Comments
5.0 Rating
September 9th, 2016
Highly recommend this doctor
1.0 Rating
October 29th, 2015
Forget trying to get an appointment!
I was given a referral to Dr. Wilson by my primary care physician. After several weeks, I called his office since I had not heard from him. I was told by his secretary that he didn't have my records yet. I called on two more occasions and was told he hadn't read my records yet. I was told I would get a call from the office. They NEVER called and I have never seen him. If he didn't want to see me, a phone call or some type of contact would have been proper!
5.0 Rating
May 19th, 2015
Listens to your concerns and takes them seriously.
1.0 Rating
March 2nd, 2015
the Worst
1.0 Rating
January 2nd, 2015
1.0 Rating
February 10th, 2014
not a good doctor
He used to be with NASA, but that did not work out for him, and now he is at Physician's Regional. The most difficult office ever to get an appointment, then when you finally do, they cancel that appointment and reschedule only to cancel and reschedule again and again. He is too tired to see patients after he has been "on call." He does not listen to the patient describe things that are happening in one's body, and he thinks he knows your body better than you do. He is arrogant and self-righteous, and he has no business in the medical field that requires compassion and understanding,
1.0 Rating
October 17th, 2013
Terrible Experience
Does not care about his patients, does not listen & is a complete waste of time. I saw another neurologist who helped me, thank God. I was in terrible pain & he could not have cared less.
1.0 Rating
September 24th, 2013
Ok for diagnosis, but totally disregarded my input. When I told him I had read up on my disease, be called me neurotic, and prescribed Xanax. Rushed me into the hospital(on my birthday) for a blood test and never followed up. Getting ready for surgery and wouldn't return calls even though I said I was getting worse and couldn't swallow. Never followed up after surgery. When I made several calls re: medication, couldn't reach him, and staff said "take what you need-you know your body." I could have died. Obviously, changed neuro's. stay away from this one. Oh, and told me after surgery I would be symptom free. Not so. It's a year and a half later, and am on an intensive treatment program. He is arrogant and doesn't care.
1.0 Rating
August 2nd, 2013
Worst doctor ever.
5.0 Rating
June 10th, 2013
A decade of care
1.0 Rating
November 9th, 2012
Worst experience with a doctor in my life!
I am shocked at the positive reviews of Dr. Wilson. He is the worst doctor I have ever dealt with in my life. Unless you are just seeing him for a headache of something, this man is in No Way qualified to treat neurological issues. And he couldnt care less. I have a severe case of multiple sclerosis and it is clear this dr has no clue how to treat it or deal with such a serious issue. It would probably have helped if he would even work in his office more than 3 hrs a day and actually see the patient when they are sick. I called over 3 days with no return call from his office. Ultimately I became so I'll that I ended up in the hospital. Then waited another 2 days in the hospital for dr. Wilson to see me. Numerous calls to him from both me, my geneal dr, the hospital dr, nurses and staff ALL went unreturned. And he was right in the building. Dr. Wilson is the worst dr I have ever salt with in my life and it nearly cost me my life, as I have come to learn that he missed seeing several lesions on my spinal cord that have been there on my last 2 MRI's that he barely even glanced at. This dr does not care and more importantly simple does not want to be bothered.
1.0 Rating
October 5th, 2012
Worst Doctor I've ever been to.
Dr. Wilson puts on a nice front. But he does not care about his patients at all. He personally told me he would write a letter to my insurance company, made me wait 7 weeks. With 50+ calls to his office and not one call returned. I walked into his office last Friday and he said he PROMISES to fax me the letter today. That was last Friday. Today his office calls and says that Dr. Wilson will not be writing any letters. After 7 weeks. A man is judged by his word and if you want REAL health care go to someone else. He should have his doctorate taken away.