Rate Now
Share Your Experience
Have you seen Dr. Joshua Wein?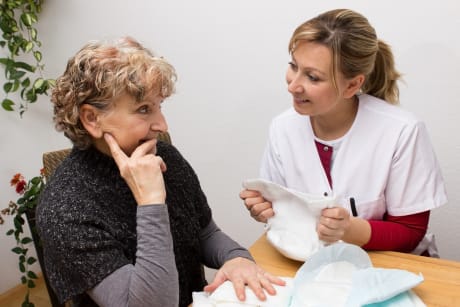 Urinary Incontinence
Learn about the symptoms and causes of urinary incontinence or urge incontinence.
38 Ratings with 17 Comments
3.0 Rating
January 24th, 2017
Good doctor, no respect for time
1.0 Rating
May 6th, 2016
AVOID
What can I say besides the Worst most Embarrassing experience of my life. Dr. Wien was very animated and I thought I was in good hands but turns out it was more of a show. After a procedure I was having sharp pain when I shouldn?t have been. After 2 visits he completely ignored the issue kept saying ?you should be good in 5 days, and the next visit could take up to thirty days?. Another month goes bye and I made 3 calls to the office because of the pain with no return call from him.
1.0 Rating
November 29th, 2015
I wouldn't recommend Dr Wein to anyone. Each time you see him, he is in such a rush to see the next patient, I wonder why I waste my time going to them. No more ! Their are many other Urologists to go to. People need to make smarter decisions and change doctors. This guy could care less about the patient and you can see it .
3.7 Rating
July 25th, 2014
Nice guy, personable, knowledgeable, and matter of fact. However, I did feel extremely rushed while I was there, and that is not a good feeling. Also, my first appointment was made for a different location than the one I had intended, so I showed up in Edison when I was expected in Cranford, of all places - not good work by the staff. I need to see a urologist again, but I'm going elsewhere.
5.0 Rating
June 24th, 2014
5.0 Rating
October 10th, 2013
The Best Urologist!
Dr Wein is great! He has operated on me twice and I trust him completely. He is to the point, which might put some people off but I appreciate. He has a very dry sense of humor that I appreciate and he always makes me laugh even when im in pain.
5.0 Rating
October 2nd, 2013
Dr. Wein is patient, sympathetic, and detailed. He manages a great balance between being professional and yet down-to-earth. He took the time to explain my condition to me and to answer all of my questions. He cast aside the fears I had no reason to have, and showed me what things I did need to focus on to stay healthy. Thank you, Dr. Wein.
5.0 Rating
September 13th, 2013
Very professional - Excellent service
5.0 Rating
September 6th, 2012
I felt comfortable discussing my problem with this doctor. He answered all my questions and provided suggestions and prescriptions before I left his office.
5.0 Rating
March 3rd, 2012
I trust his judgment
Some of the other reviews talk of being rushed. I haven't experienced this, in several visits. On my last visit, there was something I brought to the doctor's attention. He had it checked it out on the spot, with ultrasound, and then we talked about the results. I went home assured. I think he could probably pause a minute or two before seeing a patient to read through the chart and remember previous results, but other than that I've been completely satisfied. He explains his reasoning to me, and I trust his judgment.
1.0 Rating
December 29th, 2011
5.0 Rating
December 23rd, 2011