Rate Now
Share Your Experience
Have you seen Dr. Kelley Walker?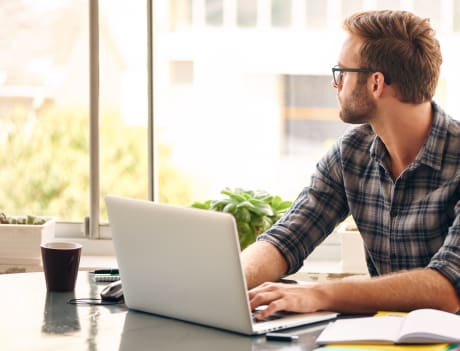 Adult ADHD
Get the facts about attention deficit hyperactivity disorder (ADHD) in adults, including the different types and symptoms of each.
39 Ratings with 14 Comments
1.0 Rating
March 18th, 2017
Causes addiction
1.0 Rating
January 14th, 2017
Negligent physician
Would not change course of treatment. When admitted to psychiatric hospital, she would not return calls from hospital physician and would not send necessary medical records for treatment to continue in hospital. Hospital physician called on multiple occasions and multiple days with no return call or reply by Dr Walker. The treatment team made it clear that talking with the nurse practitioner was not sufficient and they still needed treatment records faxed and to talk with Dr Walker-she never did call the treatment team or fax records.
5.0 Rating
September 22nd, 2016
I would highly recommend Dr. Kelley Walker
5.0 Rating
July 2nd, 2015
1.0 Rating
October 13th, 2014
THEY DONT TREAT ADHD!!! SUBOXONE OR NOTHING!!!!
i had been referred to kelly walker about 3 months ago, so many bad and frustrating things have happened in just that short time. first off, i was interested in continuing my treatment for ADHD, but after telling them that i was a year sober with suboxone and in almost didnt need it anymore... they refused to hear anything i had to say concerning my anxiety and ADHD. each time i came in the office kelly walker turned a deaf ear about my concerns involving ADHD and anxiety therapy. my first visit, they had me use the bathroom in front of a MALE student... after that they gave me a prescription for suboxone and shewed me off. a month later i came back in with the same questions about my adhd and they told me that i wouldnt be seeing kelly walker that day, and they scheduled me for a group meeting in which they informed me i would be getting my medication for suboxone upon attending, when i got to group that morning there was no one there and i texted and called my group leader they had picked for me and i waited for almost two hours on a saturday when they were closed, upon calling the next day they told me my group leader had locked me out of the building and felt since he didn't personally know me, he didn't feel the need to answer my text messaged or return my calls letting me know anything because i "was late and wasn't serious about recovery" although i was four minutes early and sat in the parking lot staring into an obviously vacant building without a single car in the parking lot and a sign stating "closed on saturdays". at that point i let them know i was no longer interested in any suboxone treatment as i felt i no longer would need the subxone anymore and they agreed to let me come in and speak with kelly walker and see if i could be credited the $374 i had payed out of pocket (for the visit, the prescription and group that i had no received on that visit) so two weeks later, i came in to discuss, as planned, no longer doing subxone treatment and paying for and continuing ADHD treatment.. upon arriving, i was denied my visit for not handing over the amount i had previously been paying for suboxone treatment which was 374$, instead i offered $327 as i had been informed on the phone previously that ADHD treatment visits were around $180 only and to my understanding that was the agreement. i offered to go ahead and go to my car for my debit card after a 10 minute discussion about the possible misunderstanding and that i was not able to afford the suboxone treatment any longer and was no longer interested. (mind you, kelly walker was standing in to listen in on my conversation with the nurses but had not stepped in to speak with me) at that point, kelly walker turned to the nurse and then left the counter and the nurse then informed me kelly walker had denied my visit now and that i would need to reschedule and pay the 374$ plus an additional 180$ fee for missing my current appoinment (in which i was trying to pay the $374 and proceed with). i was baffled and told them about my incident with the group leader and our previous phone conversation in which the nurse then told me that everyone had been there at group that day and i had been absent, and we had no such prior phone conversation. i should have walked away at this point, as i felt myself very overwhelmed but i still proceeded to try and work past the misunderstanding, so the nurse then started to treat me as though i was completely at fault and that i had not been on time for my appointmets.. after asking the woman several times if i could just schedule an appointment for adhd evaluation with kelly walker the woman then informed me that if i was not doing the suboxone treatment that they refused to treat me for anything at all at this clinic (although i no longer take suboxone at this point having not been given my medication that i paid for for well over 3 and a half weeks and could no longer afford it) FLAT OUT, KELLY WALKER has put me in a hole financially and refused me as a patient because i was no longer interested in her SUBOXONE PROGRAM. i felt i had been taken advantage of financially and when i asked about ADHD treatment, they made me feel as if i were talking about something TABOO and in the end, i got no help or treatment for my adhd and seeing as i am now a full time student and cant afford treatment elsewhere because of my financial set-back, i am COMPLETELY DISGUSTED AND DISSATISFIED WITH KELLY WALKERS PRACTICES. IT SAYS ATTENTION DEFICIT DISORDER CLINIC ON THE FRONT OF THE BUILDING BUT IT SHOULD SAY SUBOXONE OR NOTHING!!!!!!!!!!!!!!!!!
1.0 Rating
November 18th, 2013
pill dispenser
Do not trust this woman. You will leave her office with a diagnosis based on some test you take on the computer, and she is just itching to write a prescription. She put me on a cocktail of mood stabilizers which I did not need. She messed me up in a major way, and I regret putting my trust in her. She didn't take the time to realize that there was actually nothing wrong with me. I am currently working with another psychiatrist to undo the damage she did. All I can say for her is that she is more than ready to push name brand drugs ans give you a discount coupon so she can collect the kick backs. Not a good doctor at all.
5.0 Rating
January 29th, 2013
Best Doctor Ever!
5.0 Rating
May 1st, 2012
Excellent Doctor
5.0 Rating
November 25th, 2011
I can't say enough about this special doctor!!!
I wouldn't be here today without Dr. Walker. She is not only top notch in her speciality, she is knowledgeable about all medications and medical conditions. Nothing gets by her. When my primary care suggests a medication, I always consult with Dr.Walker before taking it. Her nursing staff are angels.
5.0 Rating
October 8th, 2011
Absolutely, the best!
5.0 Rating
May 25th, 2011
Best and most loyal Psychiatrist EVER!
5.0 Rating
January 15th, 2011
The best psychiatrist (or any doctor) I have found
I have been going to Dr. Walker for 5 months. I am 42 and have lived in 8 states since i was 24. I never got an accurate diagnosis or treatment until I met Dr. Walker. She knew right away what to do and even found that my thyroid was low and I have low vit D. I never knew what it was like to feel "normal". Now I do. She saved my life!
Nearby Doctors

Dr. Kelley Walker is similar to the following 3 Doctors near Knoxville, TN.

Dr. John Robertson Jr

Adolescent Medicine, Addiction Medicine, Psychiatry, Child Psychiatry

Knoxville, TN 0 mi