Rate Now
Share Your Experience
Have you seen Dr. Malathi Ellis?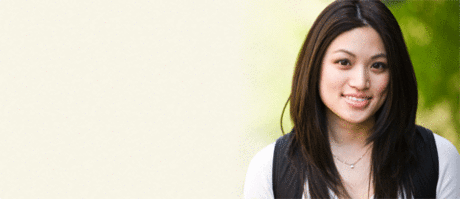 Birth Control
Get the facts about birth control so you can decide which type is right for you.
59 Ratings with 16 Comments
4.0 Rating
November 10th, 2016
Very Considerate Doctor, But beware of office staff who are super careless while involving other helth service providers.
Dr Malathi Ellis was really great to talk to . She answers all your questions with patience and tries to help you every way she can. I would highly recommend her as a doctor. Unfortunately the same cannot be said about the support staff in the office in the Boardwalk OB/GYN location at the Las Colinas Medical Center. They are quite careless while scheduling your appointment and billing if there are any other providers involved in the examination or procedure performed by Dr Ellis. I had to undergo a procedure performed by Dr Ellis and we booked an appointment for it. While scheduling the appointment for the procedure we asked the office staff multiple times that we will be billed in-network by all the providers used in the procedure and they assured us that it will all be in-network. We were unaware that the anesthesiologist involved in the procedure will be out-of-network. This was not informed to us while scheduling the appointment for the procedure nor anytime before the procedure. We even were not told the name of the anesthesiologist to find out whether they were in network or out of network. 6 months after the procedure was performed we got a bill from the anesthesiologist that was billed as out-of network bill. When we contacted boardwalk OB-GYN why they used an out-of-network anesthesiologist, they claimed no responsibility and were not willing to help us. This was a dark mark on our experience with Boardwalk ob GYN and makes us feel troubled and we will not trust the word of the office next time we have to use Dr Malathi Ellis, who though is a great doctor has horrible support staff.
5.0 Rating
June 16th, 2014
Loved her Service!!!
1.0 Rating
June 9th, 2014
Very New and not good!!!!!!
Hi, I'm a 7 months pregnant. Actually i contacted Dr.s office to get appointment. I'm a new patient to this Dr. When i called them,they said i need to handover all the medical records to them and the appointment date wil be decided by the Dr. But i didnt see that type of practice in any other Dr.s. Because see..i took an appointment with some other Dr. but she fixed an available date for appointment and then asked the medical records within that. But THIS IS TOOOOOOO MUCH. why if it is not compatible to them,then they will not take the patient or what...if anybody wants to choose this Dr. means..in every case,it will be patient's hand (based on patient's comforatble and care) but here everything is in her hand. So let your head in to this.
5.0 Rating
March 12th, 2013
Definitely recommend her
Dr Ellis has been my Ob/gyn for almost two years now through one miscarriage where she performed my D&C and one successful pregnancy where she was with us through out. She's an excellent doctor with great bedside manners and she always spends more than enough time trying to explain things out etc. After my D&C, she scheduled enough follow ups to ensure everything was back to normal and was very supportive and helpful during delivery.
2.3 Rating
October 30th, 2012
Unnecessary charges
We visited Malathi few times, she was friendly but we started getting unnecessary bills for test which were not at all required. I am saying test not required becuase this was my 2nd child. Even after 1 year of my kids birth I am getting a bill, when I called Doctors office, staff said when Doctors closes the account we bill to individual.
2.3 Rating
September 26th, 2012
Poor service
3.7 Rating
May 10th, 2012
ver very poor reception desk
hi guysi am an indian so i selected the DR ELLISi met her in my first visit she is good in talking and bedside manner was good,but i feel the rooms are small,the staffs were very poor in courtesy and manners,when u go sign up they say wait a sec and i will call u for details they call u in 20 min,then atlast they call u in 25 min and the doctor was really good.but the follow up sucks no calls or letter from the docters office for two weeks.do u belive there are doctores and hospitals give consideration the results and follow up.i strongly recommend not to go this docter maily because of poor system the follow in the boardwalk
5.0 Rating
March 23rd, 2012
Great Doctor with great bedside manner
I have seen Dr. Ellis for years and I recommend hr to everybody that I can. I never have any trouble scheduling an appointment. The wait time in the waiting room never been over 10 minutes which is great for a dr office. Normally it is less than 5 min. I have been seeing her for years and only once did I have a long wait in the patient room, but it can be expected as she treats expecting moms. Her bedside manner is amazing. She never rushes me and is extremley knowledgeable. She cares for me on a personal level and always makes me feel a sense of warmth and kidness. Something that is very difficult to find in doctors.
5.0 Rating
January 5th, 2012
Amazing
I think the other reviewer had to have reviewed the wrong Dr. Dr. Ellis is nothing but patient, friendly, and understanding. She ALWAYS has a smile on ...
1.0 Rating
September 7th, 2011
Beware of this doctor
We had an horrible experience with Dr. Ellis. She did laproscopy surgery which was unnecessary and didn't cure the issue. I am still having the pain from the surgery. she is unprofessional and the her nurse is more worse. She forget to give prescriptions, blood tests and and is not at all prepared. I didn't read her reviews before I went and I wouldn't recommend her to even my enemies.
5.0 Rating
April 3rd, 2011
She is a best gyno I ever met
Nearby Doctors

Dr. Malathi Ellis is similar to the following 3 Doctors near Irving, TX.