Rate Now
Share Your Experience
Have you seen Dr. Matthew Mcmenemy?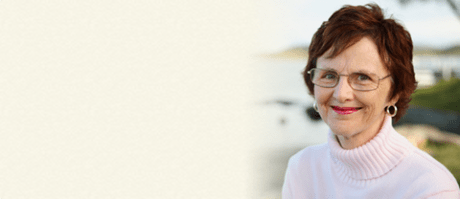 Diabetic Macular Edema
Get the facts about diabetic macular edema, including the different types and the doctors and specialists who treat it.
53 Ratings with 16 Comments
1.0 Rating
June 26th, 2015
3.0 Rating
May 22nd, 2015
Ridiculous wait time!
5.0 Rating
May 17th, 2015
1.0 Rating
April 29th, 2015
Patient
I made my appointment over a month in advance and had my records to sent to his office prior to my visit. My concerns were that of a fairly quick decline in the vision of one eye. The wait time was about 30min. in the front and about 30min in the back. I said I was there to have an exam and establish a new eye doctor. I felt very rushed. I don't feel I asked too many questions but that was what I was there for. This doctor actually picked up my purse to escort me out. My time with him was not that lengthy to be nearly thrown out. I waited over a month to find out what was wrong with my eye just to be rushed through. His staff was not friendly at all. Never going back. I would not feel comfortable is I needed surgery. (I am a senior citizen, if that matters in my review of his treatment of me.)
5.0 Rating
January 13th, 2014
DR. MATTHEW MCMENEMY TREATED ME AS IF I WAS THE ONLY PATIENT IN HIS BUSY OFFICE. HE INFORMED ME AS TO WHAT I WAS GOING THROUGH AND MADE ME FEEL BETTER ABOUT THE SITUATION I WAS HAVING WITH MY EYES. THE COURTEOUS STAFF WAS PROFESSIONAL AND I WOULD SUGGEST ANYONE WITH AN EYE PROBLEM OR NEEDING A ROUTINE EXAM GO SEE DR. MCMENEMY. I WILL CERTAINLY CONTINUE TO SEE HIM FOR ALL OF MY EYE CARE.
1.0 Rating
January 6th, 2014
CEO
I should have read the reviews b4 I visited Dr. McMenemey, in which others talked about being overcharged and ripped off. This is one GREEDY Dr. I simply went in because I had a floater on my eye (which I knew). The charge by this Dr. to TELL me I had a floater was over $500+ . He said it would go away after a few weeks (which it did not, but I certainly wasn't going back to this Dr. to be overcharged again! Although I had just had an eye exam and had recently ordered new contacts and glasses. I was billed for ANOTHER contacts exam. When I questioned the charge, I was told they they had instructions from "somewhere" to do a contact lens exam - REALLY? How to you spell LIE! I paid $375 at the time of service and then billed another almost $80 even after my insurance company had paid them over $240. United Health Care told me they had charged way over the contracted rate, and that they owed me money back. After leaving messages - I got NO return calls, and they continued to bill me for an additional $80. FINALLY, my insurance company was able to contact them. It has been over 6 months since my $500 + "visit" and I still have not received a refund check. If it were the other way around, they would be billing late fees and interest. I asked the billing office to refund the amt. charged for a contacts exam, and the "dry eye" exam ($45 per eye for dry eye exam - $90! when I was already taking drops for dry eye. Today they called and said Dr. Matthew McMenemy said that he is sorry, but he couldn't refund for the unnecessary testing that he had charged me for. Two words describe this Dr. and this practice. UNETHICAL GREED!!
1.0 Rating
September 6th, 2013
Terrible Doctor!
I was really put off by Dr. Mcmenemy and his staff. I truly believe he cares more about the money he will make from patients rather than their healing them. He overbooks patients, makes you wait in the waiting room for hours, and barely spends any times with patients in the back. I highly recommend potential patients to choose another doctor!!
5.0 Rating
April 27th, 2012
My expierence at Lone Star Eye Care was amazing. From the front desk to the tech staff that took care of me I was very impressed by their professional. Dr Matthew Mcmenemy was very attentive to my concerns about my eyes and the floaters I was seeing. He gave me a complete exam and I was very pleased with his professional. When checking out my insurance had been verified and was treated in a quick and timely manner. What a wonderful erxpiernce I had and would recommend Dr. Mcmenemy to all my friends and family.
1.0 Rating
February 25th, 2012
Terrible....
Doesn't care about patients, asked him to write me a prescription for contacts and it was wrong. That has never happened with any optometrist I've ever seen and I have been wearing contacts for 20+ years.Staff tried to tell me I owed close to $400 because my insurance didn't cover the visit (they told me this after all the tests were done, not before). I told them to re-check, which the woman got all snooty about and guess what low and behold, it was covered. Apparently his staff doesn't even know how to verify insurance properly.Oh yeah and he told me that I don't have a condition I had been diagnosed with. He made that determination by looking at my chart for 30 seconds and than basically implied that the Doctor who diagnosed me didn't know what he was doing. Yeah...the Doctor who diagnosed me also managed to get my prescription right.Never....going....back....Will go back to my optometrist. I don't why everyone is so keen on ophthalmologists...seems like they don't know what they are doing to me.
5.0 Rating
May 27th, 2011
Excellent in every way
2.3 Rating
April 3rd, 2011
The first visit was when I poked my finger in the eye. Would not stop running. he was nice on that visit. Second visit not so nice. Third visit I fell asleep in the waiting room...(Over one hour) When he walked in the exam room finally...he said I reeked of cigaretts. I was really put out by his remarks as I am not a smoker. I do remember seeing patients standing outside, smoking, waiting to be seen by him. I was not one of them. I never returned.
5.0 Rating
March 5th, 2011
As a new patient my appointment was easy to schedule. A short wait then the process of a complete eye exam with no waiting between tests. The Tech who performed my tests was very professional and polite. A follow up with the Doctor after all tests were completed and an explination of the results. Just the way it should be!