Rate Now
Share Your Experience
Have you seen Dr. Matthew Moretti?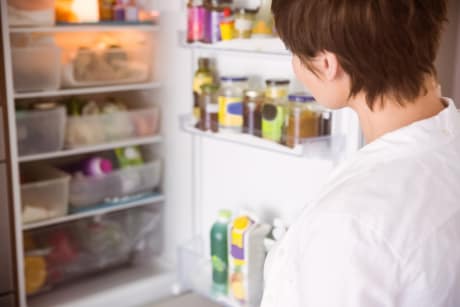 Binge Eating Disorder
Get the facts about binge eating disorder, including symptoms, causes and related conditions.
124 Ratings with 41 Comments
5.0 Rating
September 14th, 2017
Great bed Side Manner!
1.0 Rating
May 10th, 2017
HORRIBLE STAFF!!
2.0 Rating
February 14th, 2017
I hope you read all the comments from patients Dr. Moretti. You must do something about your staff. They have got to pick up the pace.Absolutely no need for me to wait almost 3 wks. for a referral that is desperately needed. Where does it come from China? My sister works for a doctor and she says it is absolutely ridiculous. I have had radiation in the neck and it is imperative I have physiotherapy.They are aware of it and still move like snails. Not fair Dr. Moretti. I have left messages for a call back, to no avail. Yesterday which was Monday they let the answering service pick up ALL day with no call back.I know offices get busy but come on now, don't you think that that's a bit of an extreme. This happens a lot sir. I know other people that go to you. I have no problem with you, but a very big problem with the staff. Open your eyes Doc. I would be embarrassed with all those negative reviews if I were you.
5.0 Rating
January 15th, 2017
Great primary physician
1.0 Rating
December 30th, 2016
Long Waits
After waiting for 1 hour and 10 minutes, I had to return to work. I asked the receptionist how much longer it would be, but she could not tell me. I asked for if the doctor could give me a call to read the results of my blood test, the receptionist said no. She said I would have to reschedule my appointment. I would not recommend this doctor to anyone that does not have the ability to wait more than an hour for a scheduled appointment.
5.0 Rating
July 25th, 2016
1.0 Rating
June 28th, 2016
Never a good time
we had this doctor for 2 years, not happy at all, we maybe been there like 3 times each, for physicals, every time we need to see the doctor there is never space , waiting list or send me to ER or urgent care, What good is to have a doctor that you can't ever see? I called today for an appointment and they said don't have space ,then they called my husband to tell him I can go by because they had an opening, went there office close for lunch. around 3:50 called again with another opening I called and they said ,I am sorry someone walked in and We gave it to that person. I feel like they were making fun o me, so after all of this times We are taking our family out and find a new doctor.
1.0 Rating
March 17th, 2016
No way
I was hesitant to go to this practice because he is a DO and only educated at Nova. However, he was recommended to me by several people so I gave him a chance. His waiting room gets filled with an odd bunch of people similar to what you would see in an ER waiting room. The wait to see him regardless of your appointment time is about an hour! He tries too hard to act charming and funny yet this demeanor comes across as not being compassionate and seeing the real picture you're trying to explain to him. He seems quick to want to be liked. If you have an issue that needs follow up its impossible to get him on the phone. His staff seems young and clueless and leaves you on hold quite often to the point you get no where. He needs a mature office manager and someone to handle prescriptions and phone calls. His nurse that comes to the phone of your lucky is not so swift and just as unhelpful and the girls that answer the phone. My advise to you is find someone else. This guy isn't worth the headache and just seems to be going through the motions to earn a buck by dealing with high volume of patients and zero follow up or being thorough on visits. Not to mention it's almost impossible to get an appointment with him.
5.0 Rating
November 18th, 2015
Dr. Morretti is awesome! He cares about his patients and is always available, smiling, and helpful!
5.0 Rating
November 11th, 2015
3.0 Rating
October 21st, 2015
A waste of time
The wait time was super long and I was there before my appt. I sat in the diagnosis room for almost an hour before he came in. He only saw me less than five mins. Not sure if it was just a visual exam or what. Ordered my blood test and that was it. It seems as if it was a dr visit just to bill my insurance co. I hope they didn't get paid for a complete exam cause it wasn't. I will fly back to my old physician up north and never deal with him again.