Rate Now
Share Your Experience
Have you seen Dr. Melanie Kazlas?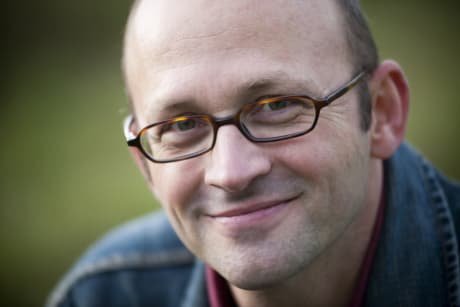 Chronic Dry Eye
Get the facts about chronic dry eye, including the causes, symptoms and doctors who treat this condition.
16 Ratings with 6 Comments
2.0 Rating
March 24th, 2017
Disappointing
I had a very frustrating experience on my recent visit with Dr. Kazlas. To start, I waited 2 hours before I was placed into a examination room. I was examined and questioned by a Medical Student for 45 minutes. After that, I waited an additional 45 minutes before Dr. Kazlas entered the room. I was then asked if they could take a video of my eyes! After waiting all this time , I do not want to be a science project.. The video wouldn't have benefited ME in anyway but certainly would them. My eye exam was the same as I've received elsewhere, nothing over the top. My total time actually spent with the Dr. was about 20 minutes. I went to this Doctor expecting that my concerns and difficulties could be eased. At the end of my visit I was given no encouragement or results. Basically the visit was the most discouraging ophthalmology visit I've ever had. I've never walked out of an Dr. visit feeling like I had no hope or help with my concerns. Then to top if off, when I received the medical bill from the office, I had questions about it. I didn't feel what I was being charged for justified for the examination I received. It's not that I didn't want to pay the bill, just had questions. I started with the Billing Department and had many conversations with them telling me to reach out to the Doctors office on my own. I tried doing that, spoke with her assistant and she assured me at least a respectable call back. Still nothing, finally called my Insurance Company to file a complaint and they even tried to reach out on my behalf with no luck. I've given up. This should show that some medical practices don't really care about treating the patients with any concerns after leaving the office. Not even a phone call, nothing! My other regret was that I gave Dr. Kazlas some previous medical records from a very distinguished ophthalmologist. She asked for them for some reason and I was naïve enough to give them to her. I ask myself to this day why she asked for them. Still no return phone call.
5.0 Rating
April 26th, 2016
Mr.
5.0 Rating
August 17th, 2012
Exceptional Care
My 9 y.o. son had an appointment last week with Dr. Kazlas. The experience was wonderful. The Stoneham location is great. Parking is easy and the receptionist and tech were wonderful to my son. My son has had several eye exams in the past. By far this has been the best experience yet. I am so impressed with Dr. Kazla's. She is smart, kind and has a wonderful manner with children.
3.7 Rating
May 11th, 2012
SUPER long wait times
I have now seen Dr. Kazlas with my daughter, now two, three times. In all three cases, we were at her appointment for over two hours. Unfortunately, of those two hours, we were seen by a nurse for all of 5 minutes and Dr. Kazlas all of 5 minutes as well. That being said, an hour an 50 minutes on all three occasions were spent entertaining my child in the waiting room. That being said, Dr. Kazlas is a fabulous woman who is extremely caring, knowledgeable and fabulous with children but that wait time is just unacceptable and we will be seeking another practice for my daughter's care. In speaking to others in the waiting room, the wait time is a regular occurrence.
1.0 Rating
April 14th, 2010
Avoid Dr. Kazlas
1.0 Rating
June 27th, 2016
5.0 Rating
June 25th, 2016
2.0 Rating
July 17th, 2015
5.0 Rating
April 17th, 2015
5.0 Rating
October 29th, 2014