Rate Now
Share Your Experience
Have you seen Dr. Meredith Mcclure?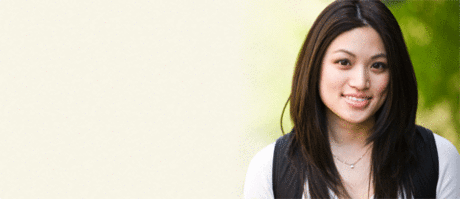 Birth Control
Get the facts about birth control so you can decide which type is right for you.
20 Ratings with 12 Comments
1.0 Rating
May 20th, 2017
Unnecessary c-section
1.0 Rating
March 12th, 2015
I think this doctor goes to work high
1.0 Rating
February 26th, 2015
Unbelievably unprofessional
5.0 Rating
October 29th, 2013
Loooooooove Dr. McIntire/mcClure!!!!!!!!
Loooove love love Dr. MCClure! She has delivered both of my girls and she is wonderful! I tell everyone I know to go see her. She has be best bed side manner and stays so calm. She feels like your best friend when you talk to her. Both of my pregnancies were considered high risk and she took excellent care of me. She always is in a good mood and makes you feel like you are her only patient. She just delivered my 2nd baby 2 weeks ago and I had an emergency c-section and she literally saved my baby's life. She remained so calm and made my husband and I feel at ease. I rarely ever wait for my appointments and she is wonderful playing with my 2 year old when I have to bring her! Best doctor in the DFW area! I don't know what these other people are talking about! Go see her, you will love her :)
1.0 Rating
August 27th, 2013
Scheduling nightmare
Do NOT schedule an appointment with this doctor if you have any kind of timely issue or a busy schedule. Her staff called me less than 48 hours before my appointment to let me know that she needed to reschedule. The only available appointments were A MONTH LATER. It took me 5 phone calls to speak with the scheduling staff to even attempt to reschedule. They clearly have no regard for people's time or health.
2.3 Rating
November 14th, 2012
Even though Dr. McIntire spent a lot of time with me she seemed to come into the room for our first meeting having already "diagnosed" me. I went to her 3 times. Every time the meeting was very little exam or listening to me and quite a lot of talking to me. After a couple of weeks of not getting a call back from her office about a problem I was having -yeast infection-, I drove to the office and asked what was going on. I was told by her nurse that the problem I was having was not one she treated. I think they should have called to tell me that so I could find another specialist. Or, maybe she could have even suggested someone I could see. Very condescending,not helpful, waste of time and money.
5.0 Rating
March 28th, 2012
LOVE HER!
I would definitely recommend Dr. McIntire/McClure to anyone I know! She is an awesome Doctor and takes her time during your visits and is so thorough and explains things so they are VERY easy to understand. I live in Arlington now and continue to make the drive to see her because I like her and her Nurse, Lori, so much! Also, I just had my first son a year ago and while delivery some tricky things came up and she handled it swiftly and like a pro and I never worried. So that is worth a LOT!
1.0 Rating
October 19th, 2010
Changing Attitudes
When we first began seeing Dr. McIntire, she was wonderful. But, over the course of the last couple of years, it seems that her attitude towards practicing, and especially caring for her patients, has definitely changed. It appears that, now, making money is much more important to Dr. McIntire and her office than assuring patients and making them feel cared for and appreciated. As her policies have changed, they have not been expressed to patients, leaving many scrambling to pay for expenses, since her new policies allow for no flexibility in covering payments. One manager, in fact, compared going to the doctor with "fixing the tires on your car," claiming that you don't get the option of making payments on tires, nor should you at your doctor's office. Speaking from experience, YES, there are those places where you can make payments, NO, not everyone has the financial ability to pay for unexpected bills (especially when so much of Dr. McIntire's practice is out-sourced and you never know when you might receive a new bill for some random test), and NO, comparing a patient to an automobile is not very good customer service at all. In a time that should be one of the happiest in life, there are plenty who are now dreading seeing Dr. McIntire for fear of being chastised or even dropped as a patient.
5.0 Rating
June 9th, 2010
Wonderful MD Experience
I have seen Dr. McIntire for over 3 years and have never met such a compassionate and caring physician. She cares for the total patient and treats me as if I am her only appointment of the day. She is experienced and knowledgeable, and has helped me through some difficult situations. She is truly the best physician I have ever seen.
5.0 Rating
August 6th, 2009
She is the best!
5.0 Rating
July 6th, 2009
5.0 Rating
February 10th, 2009
Awesome OB-GYN
We are in the middle of our second pregnancy and are fortunate to have found Dr. McIntire. She answers all of our questions and concerns and has a great bedside manner. We never feel rushed in her presence. We had some complications with an auto accident early in our pregnancy, but Dr. McIntire was there and available - every day of the week! We are extremely grateful for having her with us during this wonderful time in our lives!