Rate Now
Share Your Experience
Have you seen Dr. Michael Taba?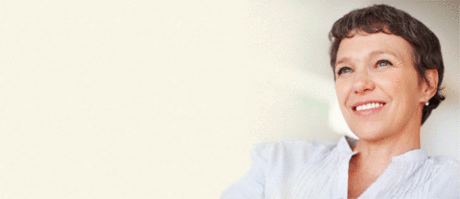 Fibromyalgia
Get the facts about fibromyalgia, including the symptoms and conditions that may be related to it.
42 Ratings with 16 Comments
1.0 Rating
July 15th, 2017
Poor office staff and poor bedside manner.
Dr. Taba seems to run a volume practice, not a patient-centered one. It is routine to wait 4 - 5 hours to see him after check-in at his office. My two visits were 5 hour wait and 4.5 hour wait. On the first appt, I asked about the wait, and was told "we're working on improving that". On the 2nd visit, a more candid staff member just said that it is always this way. After this long wait, when Dr. Taba came in, he was brusque and tried to leave after 5 minutes. The surgery that I needed was complex, and required reconstructive skills, as well as a hip replacement. When he saw the CT scan, he focused on the fact that it was a 3 to 4 hour surgery, and shook his head. It seemed that he would rather have "standard" or routine surgeries, so that he can do as many as possible in a day. My impression was that this office operated like an assembly line, "one size fits all". I did not feel comfortable with him as a surgeon, and I found another surgeon based on recommendations.
5.0 Rating
September 11th, 2016
The best.
3.0 Rating
July 21st, 2016
1.0 Rating
February 17th, 2016
5.0 Rating
October 20th, 2015
3.0 Rating
October 12th, 2015
Great doc long wait
Dr. Taba is an awesome physician. He's very personable and knowledgable. However every time I come here (I've been 4 times in the past year) I've waited to meet with someone for AT LEAST 1.5 hours. This last time I waited over 2 hours and 15 minutes. So if you have the time to spare then he's worth the wait.
5.0 Rating
March 25th, 2015
He did both my rotator cuff surgeries and I would recommend him to anyone looking for a good shoulder doctor
3.0 Rating
March 8th, 2015
5.0 Rating
December 11th, 2014
My Doctor
Dr. Taba is an awesome doctor. He listens and truly cares about his patients. His staff who helped me in the room are kind, funny and supportive.
1.0 Rating
April 18th, 2014
Been sitting at the office for over 3 hours, my appointment was 2:45 minutes ago and have not even been seen by the doctor yet. Terrible experience.
1.0 Rating
June 12th, 2013
Bad experience. I injured my ring finger playing football. I went to one of those emergency clinics and after X-Ray it appeared that my finger is broken, they referred me to Dr Taba. After making appointment for the next day and filling out tons of forms and waiting almost half day, I finally went inside to see the doctor but instead his assistant who looked like a college student checked my finger and confirmed that it was broken after looking at the X-Ray. When I asked to see Dr Taba she said that he was busy!? Although they charged me and my insurance for specialist, I had to deal with his assistance. Then she said this is a minor injury and it will heal on its own and with the nurse present trying to put a splint on my finger arguing with each other which way is the right way to do it. The whole thing took less than five minutes. She asked me to return in six weeks for another office visit and X-Ray, but the next day my splint came off and I had to wrap it again myself for the next few weeks. I am still nursing my injury with everyday pain. My finger looks like crooked and it will cost me big money to fix it if it ever could be fixed. I did not get a professional treatment and I will never go back there or refer them to anybody.