Rate Now
Share Your Experience
Have you seen Dr. Muhammad Khan?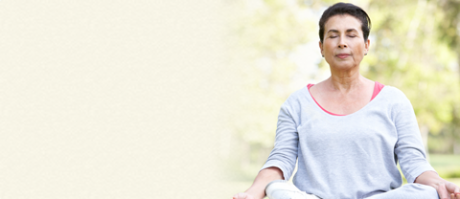 COPD
Get the facts about chronic obstructive pulmonary disease (COPD), including symptoms and complications.
36 Ratings with 13 Comments
1.0 Rating
October 21st, 2016
This is so far the worse doctor's office I've been to. On my first appointment I was sent for labs and the Doctor never called me with the results after one month of wait I finally called the office and they stated they never received the results that I had to call the laboratory myself and have them fax over, so I did and I called them again, they again told me they didn't have the results so went to the lab and picked them up myself and faxed them to the office and asked for a call back from DrKhan but I never received a call. Come to find out when I went to see another doctor that I was anemic and had other issues that showed up in the lab but he didn't bother bother calling me. They are disorganized, don't care about their patients. They only want to collect the insurance money.
1.0 Rating
October 3rd, 2016
horrible Doctor
Dr Khan couldn't figure out a diagnosis for me so he discharged me from.his practice. He no longer wanted to treat me. I am now going to a Dr that is testing me for all of my symptoms and if there is something that will effect my life after being sick for 2 months now, I will be filing a malpractice suit against him.
1.0 Rating
May 8th, 2015
Worst Service!
Needed to see someone urgently in the next few days. Called his offices spoke to someone and scheduled a appointment for that day at 4 due to a previous cancelation. Show up 6 hours later to find that I was not scheduled and that he was not taken anyone else at the time of my arrival. I was brought 4 members of staff to find out if I talked to them. No one there knew what I was talking about so I guess I made it up. Awesome job guys!
3.0 Rating
March 6th, 2015
1.0 Rating
February 21st, 2015
The Most Incompetent Doctor in Central FL
I have been with this doctor for years now, therefore I can wholeheartedly say that Dr. Khan is incompetent, unprofessional, greedy, money monger. His staff is incredibly rude and he DEFENDS them! The only friendly people on his staff he fires...You end up in the waiting room for over an hour just to see him for two minutes while he types away on his computer, pretending to listen to you. For the past couple of years he has just practically been my drug dealer, prescribing me with everything and anything to help my symptoms rather than trying to find a diagnoses. He has crossed the ethical and professional line several times buy saying/doing things that a doctor frankly should not. He is just as rude as his staff if not more and only sees his patients as financial institutions rather than people. I am so glad to finally be changing primary care physicians as this man should not even be a licensed doctor.
5.0 Rating
October 3rd, 2013
I think Dr. Khan is one of the best. Not only is he are family Dr. but a friend too. Easy to talk to and spends as much time with us as needed. My son is physically disabled and every time we go he always makes him feel great. He noticed right away that my husband needed to get to a cardiologist, when he went he needed open heart surgery. I feel he saved my husbands life. He gets a 5 star rating from this family. The people that say he's in it for just the money are way off base. He loves his job and devotes his whole life to help others.
5.0 Rating
April 2nd, 2013
optician
2.3 Rating
November 27th, 2012
Average Work Nothing special
I've been in and out of many hospitals in my life with two handicap family members. Everything here is average nothing special.The staff does their required work, but no more, and the Doctors are the same. They don't like complex cases they are afraid of lawsuits. Some Doctors in this group will lie to your face. Sorry but no doctor to this date has impressed me but I have 20+ years in and out of hospitals.
5.0 Rating
July 13th, 2012
Excellent Clinicin
I changed my physician as my friends recommended me to see Dr. Khan and very satisfied with his care :)
5.0 Rating
July 3rd, 2012
HAPPY PATIENT
Dr. Khan was recommended to me by a friend that works there and had heard me complaining about my dr.that I was seeing at that time. She told me great the dr. was and how he listens to the patient and really explains things to you. I made my first appointment about 2 yrs ago and I have been going there ever since. You can have your blood wrk done there and other test are done in the office as well. If you are looking for a great dr. I highly recommend Dr. Khan.
1.0 Rating
March 12th, 2012
Poor Dr.
1.0 Rating
July 27th, 2010
This doctor and his office staff are completely unorganized and could care less about your health. The other review was correct, he sits at the computer and doesn't listen to what you are saying. I spent 2 hours in the office waiting for the nurses and the doctor to communicate to get some tests ran. I was told two times I could go when actually the nurses had not finished what the Dr. wanted to do. He ran out of the office before I had a chance to get the game plan. I had to wait for the nurse to drag his butt back in to make sure everyone was on the same page. Still do not have a diagnosis after going on 3 months. This doctor is too worried about himself and making money.