Rate Now
Share Your Experience
Have you seen Dr. Mutaz Tabbaa?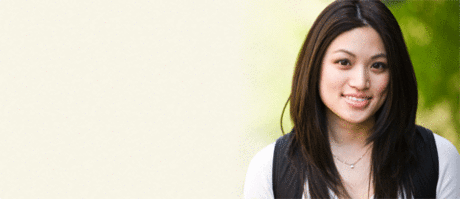 Birth Control
Get the facts about birth control so you can decide which type is right for you.
35 Ratings with 9 Comments
5.0 Rating
August 8th, 2016
5.0 Rating
February 25th, 2016
Wonderful doctor and person
I have been seeing Dr. Tabbaa for several years now. The wait time is usually not long and the staff are always friendly. If you need a refill on a prescription or have a problem a nurse will talk to you and get back to you at the end of the day. He not only gives you advice on neurology issues but other health issues you are having as well. Thanks Dr. Tabbaa.
1.0 Rating
October 15th, 2015
Poor Excuse For A Physician
My 20 year old daughter has cerebral palsy, epilepsy, autism, impulse control disorder, and global developmental delays. She was a patient of Dr Mutaz Tabbaa for nearly 4 years. The first thing Tabbaa did upon seeing her was take her off the medication that had helped control her impulse control disorder. I was very doubtful about this decision, but I agreed to try it. My daughter is on high doses of 3 seizure medications, including Keppra, which is known to make behavior problems worse. Taking her off the medication for her impulse control disorder made her negative behaviors worse. She began having meltdowns and exhibited violent behaviors. At her next appointment, I asked Tabbaa to begin again prescribing the medication for this disorder. He refused. Her behaviors progressively became worse over the next 4 years. Every time I asked Tabbaa to restore her behavior meds, he would refuse. He did try cutting the dose of Keppra on two different occasions. Both times, cutting the dosage caused seizures, so she was returned to her original high dose. In the past year, she has become violent with me (her mother) on numerous occasions. I have related exact details of the incidents to Tabbaa, and again requested that she be returned to her behavior medication, and each time I was completely ignored. Today we went in for another appointment. When he asked if she was having any issues, I replied that she is having issues with Keppra rage. He looked at me like I was an idiot and said "Where are you guys getting this 'Keppra rage'?" He said it in an incredibly snotty manner. I took a deep breath and said "She has grabbed me by my hair, bent me over, punched me, kicked me, attempted to scratch my eye out, drawn blood above and below my eye, and yanked out handfuls of my hair. THIS is where I am getting 'Keppra rage'." He acted horribly offended and told me that _I_ needed to see a doctor for MY rage and that we needed to find another doctor. At no time did I raise my voice or anything else. He went on to say, "I just asked a simple question! Where are you guys getting this? Is it on the internet?" I replied that yes, it is on the internet. I asked him if he had other patients complaining about this same thing. He said yes. I asked him, "And have you researched it?" He said "No." That was enough for me. I told him, "You are right, we DO need to find another doctor. I have been telling you my concerns for 4 years and for 4 years you have ignored me. We ARE finding another doctor. Thank you for your time." I have no patience for any physician who refuses to listen to the concerns of his patients or his patient's advocates. I have no patience for a physician who refuses to RESEARCH the concerns of his patients, even when he hears multiple complaints from multiple patients regarding a fairly well known phenomenon. In my opinion, Mutaz Tabbaa is nothing more than a quack with a God complex. He does not listen, he does not research, he rushes his patients in and out as quickly as possible, but he certainly remembers to bill the insurance. I feel he is getting paid for services poorly rendered. I do NOT recommend this poor excuse for a physician.
1.0 Rating
April 30th, 2015
Do not bother having this guy as a doctor
4.0 Rating
February 26th, 2015
5.0 Rating
January 24th, 2014
Consultant
I found Dr. Tabbaa to be very knowable and one of the best doctors I have used. I had gone to chiropractors for a couple of years to treat me with a sciatic nerve problem with no success. Dr. Tabbaa treated me with a bank of steroids and I have not had any pain for over four years. I would recommend him to all my friends.
1.0 Rating
August 31st, 2013
Poor service
5.0 Rating
May 27th, 2012
Exelent
5.0 Rating
December 19th, 2009
teacher
The fact that you can have a top notch neurologist practicing in a relatively small city is unusual. After my visit with Dr Tabbaa, I felt that I don't need to travel any further to Mayo clinic for neurological care. Panama city and Bay county are very fortunate to have a neurologist like Dr Tabbaa.