Rate Now
Share Your Experience
Have you seen Dr. Neal Schwartz?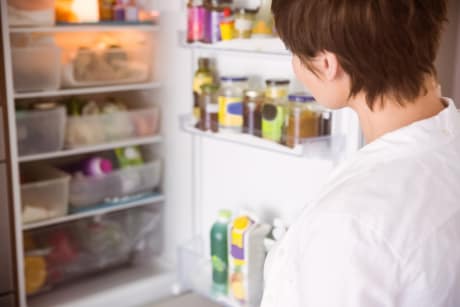 Binge Eating Disorder
Get the facts about binge eating disorder, including symptoms, causes and related conditions.
Quality Rating
Highly Satisfied
61 Ratings with 18 Comments
5.0 Rating
July 12th, 2016
Best Seborrheic Dermatitis Treatment
I've been dealing with Seborrheic Dermitis on my face since the age of 18. I tried numerous products, and treatments, and met with many Dermatologists. The products I used before the Acne Practice did reduce my symptoms, but never cleared them enough to make me feel comfortable. I've even used the Acne Practice products about 5 years ago, but gave up on it after a week. However, I recently re-visited the Acne Practice and noticed an enhanced system of videos, daily correspondence, and upgraded products, and signed up again. It has been only 18 days since starting on the Minimal Kit from Dr. Neal, and it is incredibly better than I've ever seen. I used to constantly look at the mirror to see how bad my skin is. Now, I constantly look to see how incredible it has become. :) Aside from the exceptional product kit from Dr. Neal, the daily follow-ups he provides are fantastic! Where else can I find a Dermatologist to watch my progress daily, and adjust my use of the products? If you're dealing with either oily or dry Seb Derm, you must try this program!
5.0 Rating
June 9th, 2016
Very Competent and caring DR. Gave good advice on Nutrician and exercise.
5.0 Rating
March 14th, 2016
Acne Practice Changed My Life!
ACNE PRACTICE CHANGED MY LIFE! I struggled with mild to severe acne for 5+ years until I discovered Dr. Neal's practice. His informative videos, direct phone messages & emails, and products are helpful and miraculous. It's been 2.5 years since I completed the program and my skin has never looked better! It took about 3-4 months for total results. I'm still amazed how clear and bright my face looks. In the beginning, I had some speculations and thought it was "too good to be true." But I quickly realized, it is the BEST decision I ever made for my skin! All I can say is-- THANK YOU, DR. NEAL! :)
5.0 Rating
October 18th, 2015
He's Amazing!!!
Dr. Neal is AMAZING!!! I'd give him six stars if I could. He's professional, genuine, courteous, invested, and truly cares about your results. One important fact that separates him from others is that he's been there himself with acne. He truly can appreciate the small milestones because he "gets it!" I highly recommend working with him. I suffered from pretty bad acne and, I look and feel great now. Great products, amazing Doctor!!!
5.0 Rating
October 4th, 2015
I wish I found Dr Neal years ago
I struggled for years attempting to fix the bumps and oily skin on face. I tried everything from Accutane, lasers, antibiotics, prescription creams and just regular stuff you would find at the store and none of it worked. Dr Neal has the best acne program and products. My skin is near perfect now and I know exactly what do to if it ever got out of control again. And he's always there for me if I have questions. I will be a lifelong customer and I suggest Dr Neal to anyone who has been struggling with acne.
5.0 Rating
May 10th, 2015
Life Changing Program!!
l can not Thank Dr Neal enough for helping me heal my skin!! My skin is 150% clearer, smoother, and softer than ever! So many of my friends and co workers have noticed how much brighter my skin is looking and I have him to thank for it. The Acne Bootcamp has improved my confidence and motivated me to stay driven, just like how your program is set up. I will forever be grateful for him, his knowledge, and education.
5.0 Rating
March 5th, 2015
Thank you Dr. Neal!
5.0 Rating
March 1st, 2015
Most amazing products ever!!!!
I used to have serious struggles with my skin and I went to all the top best dermatologist around canada Europe and America and had tried everything from creams to facials to skin Lazors to Medication and nothing ever worked! So when I found boot camp acne from Dr Neal I was very skeptical of course BCUZ of all my experiences all failed, Im a print model actress and when I say I have the best Dr around I thought I did until this, I used it and saw with a week my skin changing better and I swear to god a month later my skin is all cleared and soft and amazing glowing looking everyone's like what are you using on your face wow!! Im serious! I never write reviews ever on things I don't have time for it as im busy with my career, but I had to on here on this product Becuz im shocked myself and so happy and I swear it will help everyone using it becuz I even had some friends start on it and all working amazing, we call it the magic face potions haha. Anyways God bless and thank you Dr Neal amazing! :))
5.0 Rating
December 27th, 2014
Thank you, Thank you, Thank you!!!!!
Hi Dr Neal, I am almost 18 and have suffered from acne since I was 12. Thankfully after trying many products,diets, etc...my mom found you and ordered your products a couple yrs ago. My skin had bumps everywhere on my face. I saw immediate improvement so kept on going. My confidence improved everyday. I still use your products and will forever to keep my skin under control. My older sister is 26 and has suffered from cystic acne for 15 yrs. I think she literally has tried EVERYTHING! She has seen my skin go from awful to beautiful so now she just ordered your products. She is waiting for them to arrive but just wanted to let you know that my clear skin is what has convinced her to try yet another product. I hope this will work for her as well as it has for me. Actually I am pretty confident it will. Thank you Dr Neal.
5.0 Rating
November 19th, 2014
Best Treatment Out There
After struggling with acne for over 3 years I found Dr. Neil and the Acne Practice which has proven to be the best treatment I've ever tried. After using everything from antibiotics, facial creams, vitamins, and crazy diets, I thought there was no hope left. My physician recommended I go on accutane which I was strongly against due to the side affects and luckily I came across Dr. Neal. If you follow his instruction closely and act persistently you can heal yourself of acne. I am still actively working with Dr. Neal to rid myself of acne for good however at this point I am very pleased with the results I see and continue to see each day. If you keep up with his routine and are determined to get better you will definitely see life changing results.
5.0 Rating
November 17th, 2014
Highly recommended!
I want to start by saying that I LOVE the acne practice! It has changed my skin completely! Before the acne practice I had been suffering from cystic acne and mini bumps. It started when I was about the age of 21, and continued until now (age 25). I was so extremely frustrated to see some teenagers, and people my age, with better skin than me! I was very self-conscious, and my self-esteem was very low. I tried everything from acutane, other dermatologist recommended treatments, regular drug store products, nerium, proactive, oral medications, and lerosett. Lerosett was the first product that I found, that started to make a difference (which is why in my before photo my skin doesn't look extremely terrible-like it used to be). But, just like several other acne treatments, such as acutane, they stopped working. That is when I stumbled across the acne practice. I must say I was skeptical at first, because I have heard time and time again, it works! But within just on e day of using the acne practice products I saw a decrease in my cycstic acne, and even more so in the mini bumps, which I have NEVER been able to figure out a cure for. This has been the fastest working product I have ever used, and I continue to see results every day!! Also, there was no purging period for me! I just saw results immediately! My pores are smaller, and therefore, my skin looks smooth! I have always wanted my skin to look soft, and smooth! My complexion is great, and my skin even has a glow to it! I used to put on makeup, and it would almost highlight the acne underneath. Now I just put makeup on to enhance, not hide. I am so incredibly thankful for this product, and recommend it to any one who wants to see change!!
5.0 Rating
January 5th, 2014
Would highly recommend1
I had a very positive experience with Dr. Neal Schwartz. I found his acne practice online and got started with his products just a week later. I've been suffering with acne for at least 8 years have gone to plenty of doctors and tried virtually everything imaginable with no relief. His products work and he makes himself readily available to his clients. It's like having a personal doctor 24/7 at your side. Now about a year later my skin is in amazing control. Anyone suffering from acne who feels hopeless should not give up and should try his products!