Rate Now
Share Your Experience
Have you seen Dr. Patricia Mcclerklin?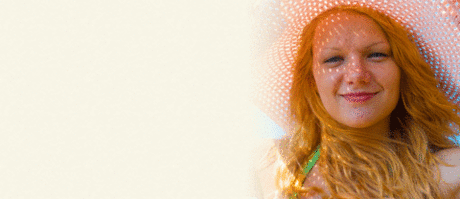 Skin Cancer
Get the facts about skin cancer, including the different types and symptoms.
133 Ratings with 37 Comments
5.0 Rating
September 6th, 2016
teacher
my skin was a mess until my mother's heart doctor ,Dr. Mahon told me about his sister who specialize in African American skin treatment. I could not wear my arms and back out or even a piece of jewelry. If you would just try her and I'm certain that you too would be very satisfied inside and out. Just try her!!!!!!!!!!!!! Thanks Doc.!
1.0 Rating
July 11th, 2016
Poor Quality of Care and environment was unsanitary!
The site requires you to give at least a one star rating or I would not have given any. This was the most disgusting office setting I have ever seen. The office was overcrowded and filthy. I can't imagine that any regulatory agency has ever looked at this place or it would be shut down.. After waiting 2 hours for an appointment, Dr. McClerkin rushes in the room, takes a quick glance, tells me my 20 month old needs zyrtec. I tried to tell her that the pediatrician thinks he is having a reaction to the zyrtec - she wouldn't listen. She said he needs a biopsy and to come back without my other kids on Monday. No explanation, very condescending. Even when I tried to explain I was a single mother and had no assistance, her response was basically "oh well". I have never seen such a visibly dirty, nasty doctor's office in my life and it Dr. McClerkin's attitude toward my son and me was that much worse. This is not where you should go if you are seeking quality patient care.
1.0 Rating
July 6th, 2016
Bad
I waited for ever! Then they got me in the room and kept running back to check my insurance to see what it covered every time she wanted to do something to me. Her bedside manner was horrible! She rushed through the appointment and did not even address my concerns. I got so frustrated I told her I am putting my cloths on and leaving. Of course they wanted my money before they would let me leave!
1.0 Rating
March 9th, 2016
1.0 Rating
December 9th, 2015
Disgusted
4.0 Rating
December 5th, 2015
No problem
My daughter has been going to Dr. McClerklin for 2 years for her eczema, and Ive never had an issue with her. Every time that I visited the office it was not dirty and unclean as so many people have stated. She wasn't short with us during our visit and since then my daughter eczema has cleared up. The only complaint that I would have is the waiting area being over crowded that there weren't any seats, and 2 out 4 times the wait was long, but other than that I like her and will continue to go.
5.0 Rating
September 14th, 2015
5.0 Rating
August 25th, 2015
Good Doctfor
1.0 Rating
August 24th, 2015
1.0 Rating
August 20th, 2015
1.0 Rating
May 21st, 2015
NO help!!
The wait time was terrible. My appointment was about 1hr late. When she finally came in the room, she literally stood at the door (a few feet away) and diagnosed me with acne and gave me a prescription. By the time I fixed my lips to ask a question she had turned and walked away. When I finally caught up with her, she instructed me to speak with the employees checking me out for any questions. Very unprofessional, NO bedside manner, and my skin is still suffering from cystic breakouts and spots. I will never go back.