Rate Now
Share Your Experience
Have you seen Dr. Rebecca Crawford?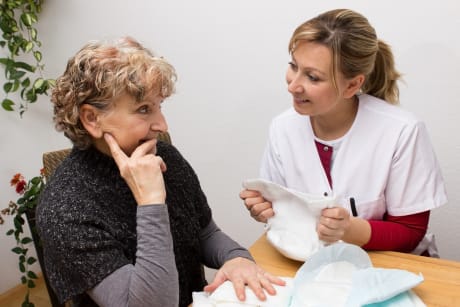 Urinary Incontinence
Learn about the symptoms and causes of urinary incontinence or urge incontinence.
32 Ratings with 15 Comments
5.0 Rating
May 4th, 2017
Been going to her for 18 years!
1.0 Rating
April 14th, 2016
Terrible staff
I can't even get an appointment. Their website has an appointment request tool and an email address, but the staff ignores both.
2.0 Rating
October 29th, 2015
Dr. Crawford is an excellent doctor and I wouldn't go to anyone else, in spite of her rude front office staff. Her insurance dept. lady hung up on me when I asked her what her name was. I called back and got the office mgr. and she wouldn't give me her name either. Very unprofessional staff, but excellent dr. and nurse staff!
5.0 Rating
March 12th, 2015
A Healthcare Provider, too
1.0 Rating
October 13th, 2014
first impression
I happened to call during lunch time probably, asked about the doctor and the listener did only said something about the lunch and that it will be back by 1:45 (didn't hear what/who will be back clear, so tried to ask again, and the person who was listening the phone was too quick to say "office is closed" that he won't let complete my question, so had to say Bye
1.0 Rating
July 19th, 2012
Find another obgyn
5.0 Rating
April 18th, 2012
Simply the BEST!
I have been going to Dr. Collins for 19 years. She has helped me through a miscarriage (both mentally and physically), the birth of a baby and a hysterectomy. My daughter goes to her and many of my friends have switched to her upon my reccomendation, and LOVE her. She is the epitome of caring doctor! When I am in with her,it's like talking things over with a friend. Yes, the wait can be a bit long, but oh so worth it. I went in one day and asked for an honest answer on the wait. The staff went and asked, it was going be an hour, because she had an emergency delivery that day. No problem, they rescheduled me on the spot. very accomodating. The staff is usually helpful and accomodating. Over the 19 years there were a few that weren't. But they were the ones that were gone by the next visit.
5.0 Rating
March 19th, 2012
Miz Kitty
All staff I came in contact with were cheerful, helpful and professional. All apologized for the long wait - due to my having to fill out the "new patient" forms. For a first visit, I would rate it overall EXCELLENT! Dr. Collins put me immediately at ease and I had no trouble discussing personal problems. She has the absolute BEST "bedside manner" I've ever encountered. I felt an immediate rapport when she listened carefully to me and was not put off by my deafness. She offered suggestions (prophylactic) to manage my problems - based on good science. I highly recommend Dr. Collins.
5.0 Rating
March 2nd, 2012
THE GREATES OBGYN
I have been with Dr Collins for 3 years, my first pregnancy is what took me in to her office, she took the time to explain me and my husband everything about first time parenting, we do have to wait around 30 min when we go but i know why because she spends quality time with her patients, Dr Collins induce my labor because i had high blood pressure if some women can't understand why you are being induce then ask and find out the risk of the condition because of why you are being induce, after i gave birth and was sent home Dr Collins called several times to see how i was doing and feeling, i went to her because a friend recommended her and i DONT regret at all the desicion i made, at this time i live in Fort Worth and i travel all the way to Lewisville because i dont want to change her, she is peaceful and you feel the positive energy that she carries my husband loves the way she treats us, she is very professional and makes you feel like you are family.
5.0 Rating
February 24th, 2012
5.0 Rating
April 7th, 2011
Suprised by reviews
I was really suprised by the negative reviews on here about Dr. Collins. I went to her when I was in alot of pain and my other OB GYN was of no help. She was and still is very caring and helpful. She helped me with my issues and I have been pain free for over a year now. I also have taken my daughter to her for her first OB GYN check up and chosing my daughter's first OB GYN was not a choice I made without research. She made my daughter feel comfortable and spent extra time talking to her. For that I am grateful.
5.0 Rating
December 3rd, 2010
Most amazing doctor