Rate Now
Share Your Experience
Have you seen Dr. Richard Grandjean?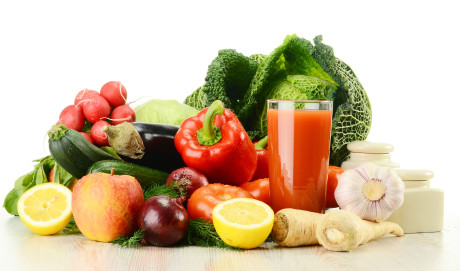 Type 2 Diabetes
Type 2 diabetes is a chronic disease in which your body is unable to maintain a normal blood sugar (glucose) level.
17 Ratings with 9 Comments
1.0 Rating
August 16th, 2016
pass-over
4.0 Rating
July 3rd, 2016
1.0 Rating
April 23rd, 2015
First Impressions Matter
It started with the rude front desk girl who was too busy to open her computer screen to book an appointment because she was closed already even though it was before closing time. Dr grand jean was cold as ice. I am so glad he didnt like me either. He actually sent my records back by certified mail. He inquired about sexual orientation and slammed me for having one to four alcoholic drinks a week. Go back to the military where rudeness is tolerated and bed side manner isnt needed !!! I wouldn't recommend this entire staff
3.7 Rating
October 15th, 2013
Follow up to my May 21st review
Since I left my recent review (May 21st, 2013), I've actually been to see Dr Grandjean twice. My visits were primarily as a follow up for a prescription that I'm taking. After discussing the issues that I mentioned in my previous review with Dr Grandjean, I feel that I better understand what's going on. I believe that Dr Grandjean's heart is in the right place. I also believe that he truly means well and wants to help his patients to the best of his ability. Everyone in the office is very professional, almost "too professional" and not personal enough. I still believe that the general attitude of the supporting staff could use a lift... An occasional smile, a polite greeting of "it's nice to see you again" or "how have you been" or even "thank you for coming in" probably wouldn't hurt. I might be more sensitive than other people, I don't know... I trust Dr Grandjean and will see him again in the future.
1.0 Rating
May 21st, 2013
Nice looking office but doesn't care about the patient...
I was referred to Dr. Grandjean by a trusted friend, but was warned that he likes to have frequent office visits. I was excited to find someone that I could trust and was looking forward to developing a long term relationship. 4 office visits in a 2 month period were not a problem for me. I don't mind spending time and money as long as I'm moving forward. Unfortunately for me, most of what I received seemed to be disrespect and a waste of time. I never felt like Dr Grandjean really cared about my problems and certainly didn't feel like a valued client. I'm still on the hunt for a doctor that I can trust...
1.0 Rating
April 4th, 2012
Robotic
Went to Dr Grandjean in my ongoing attempt to gain control of anxiety. I definitely don't fit into this doctor's style (little talk but lots of questionnaires to fill out). He diagnosed me with "moderate anxiety" based on said questionnaires, and appeared to be agitated when I asked him about controlled substances.
5.0 Rating
July 20th, 2011
Good visit - would recommend Dr. Grandjean to family & friends
Dr. Grandjean helped me get a handle on my diabetes, which was previously uncontrolled. While I am still taking an oral medication, my blood sugar levels are stable, and I have not had any pressure sores or ulcers. He referred me to a couple of specialists for care he could not provide. However, he maintained oversight of my care, and communicated regularly with the specialists to whom I was referred.
5.0 Rating
April 13th, 2011
Best physical exam I have ever received!
I haven't had a comprehensive physical exam in 10 years. Dr. Grandjean's physicals are typically two parts for those with several chronic medical conditions.During the first part, my height, weight and visual acuity was recorded, medical, social and family history were entered into the electronic medical record. Also completed during this visit were an EKG, and chest x-ray. I had lab drawn after my appointment.At the second appointment, Dr. Grandjean performed a thorough head-to-toe physical exam, and then he reviewed the results of my lab tests, the EKG and my chest x-ray.This was, by far, the most comprehensive physical exam I have ever received.
1.0 Rating
October 10th, 2010
Dr Has Office Protocol Requiring Unnecessary Blood Tests
Regardless of why you are seeing him, he will additionally refer you to a lab downstairs for bunch of expensive blood tests, and require you to come back for an office visit to discuss the results. Prepare to pay an estimated additional $400+.
Doctor's Response
Our office follows standard and accepted medical practices. Lab results are important enough to a patient's well-being that any abnormalities should be discussed with Dr. Grandjean during an office visit. When billed through the office, laboratory testing fees are reasonably priced. Insurance reimbursement and out of pocket expenses for co-payments, co-insurance and deductibles vary by insurance plan.
SHOW
4.0 Rating
August 22nd, 2016
1.0 Rating
November 14th, 2014
5.0 Rating
August 20th, 2014