Rate Now
Share Your Experience
Have you seen Dr. Rick Chavez?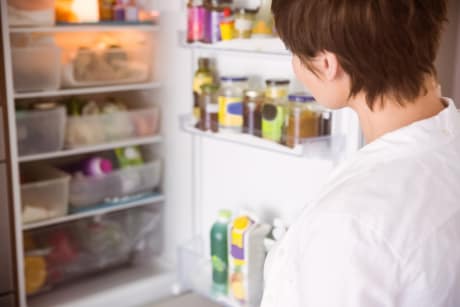 Binge Eating Disorder
Get the facts about binge eating disorder, including symptoms, causes and related conditions.
25 Ratings with 13 Comments
1.0 Rating
December 28th, 2016
No specialist, no expert
This family medicine doctor is not a pain specialist. The only pain specialists doctors must have done a speciality in either anesthesiolgy, neurology, psychiatry, or physical medicine and rehabilitation. He doesn't know much about medicine and spend his time badmouthing about other physicians to get paid. What a piece of work He should go back to his country of origin where there is no hippocrat oath
1.0 Rating
December 27th, 2016
Not a pain doctor, but his office is a pain mill, is now working with feds probably. So be careful
1.0 Rating
August 23rd, 2016
Belive me dont wast your time with this doctor
Stay away from this doctor unless you like waiting over an hour and a half to see the Dr. This doctor has fits and will call you names, hit or kick the wall when he is mad. He wants to only give you pain pills and get you hooked then offer you treatment to get you off the dope he got you on in the first place. The first 4 years that I saw him he seemed to help but the last 4 years something happened. He lost all of his staff and moved into a very small office. This has happened to myself and my wife who was seeing him.
3.0 Rating
March 6th, 2015
I wish that if you want to leave a review, please do a little background on what you talking about. NOW DR. CHAVEZ has 31 years of practice in medicine and is BOARD CERTIFIED IN PAIN MEDICINE (ABPM), BOARD CERTIFIED ADDICTION MEDICINE (ABAM), BOARD CERTIFIED FAMILY MEDICINE (ABFM), EXPERT CONSULTANT TO THE CALIFORNIA MEDICAL BOARD and CALIFORNIA ATTORNEY GENERAL, DRUG ENFORCEMENT AGENCY (DEA), FBI, LA COUNTY DISTRICT ATTORNEY, As far as the doctor being courteous, I don't care as long as he knows how to treat me, I'm looking for medical treatment not friends.
1.0 Rating
April 16th, 2013
NOT A PAIN DOCTOR
Well, I have had 4 lumbar spine surgeries and still have very bad pain in lumbar back and down legs. I went to see Dr. Chavez who says he is a pain doctor. THIS IS NOT A PAIN DOCTOR. He wanted to treat me as an addict and start me on suboxone. He tried to make me believe that my pain was in my head only. He never offered me any other treatment like injections or anything else. After 2 visits I never returned. I have since found a real pain doctor who actually did a fellowship in pain medicine and truly offers all modalities. If you are in pain look for a fellowship trained doctor do not waste your time with this JOKE.
1.0 Rating
December 28th, 2011
Terrible bedside manners and unprofessional
It is one thing to disagree with your patient, it is another to be rude, disrespectful and unprofessional. Especially when the point of disagreement is not the specialty at all of the this practician and, in fact, when he has very little knowledge of it.We also heard from an other doctor, without even talking about Dr Chavez ourself in the first place, that he does not have a good reputation, at all. I would not recommend this doctor as he needs anger management class as well.
1.0 Rating
December 22nd, 2011
Terrible Docto
Terrible God Complex and awful bedside manners.I wouuld not recommend this doctor at all.
5.0 Rating
August 20th, 2011
One of the most caring Dr you will ever find!
Comments regarding wait times are very true. However-there is a very good reason for WHY - Dr Chavez truly cares about his patients! This may not make sense...please read on! I have been seeing Dr Chavez for 4 years. Not ONCE have I felt rushed during an appt. It is NOT unusual 4 Dr Chavez to spend 30-45 mins with me (not pre-scheduled time - anytime!). He does this because he truly cares. He is always looking at different ways to improve my pain mgmt and my overall health & quality of life. Dr Chavez's patients don't have a temporary ailments or illnesses that can be summed up in 5 mins - even as established pts. His patients have complex illnesses
5.0 Rating
August 16th, 2011
every dr should be this caring
If someone was asking me if I would rather be seen by a dr on time,but left without answers, help, and felt like cattle only there for a copay. Or wait for Dr who truly cares,wants you to walk away happy, satisfied, taken care of ,diagnosed with thorough care, and actually TREATED,AND CURED OF TERRIBLE ADDICTION, I would whole heartedly choose the later. This office is known for being terribly behind schedule,so if this is a deal breaker...DONT GO TO HIM! If you are tired of the vicious cycle of drug abuse,desperation, hopelessness and would do what it took to get a wonderfully caring doctor who will be there to treat the whole person,literally this Dr. Saved my life. To me 1 day a month waiting to see him is truly worth it. I am a real patient,who was cured of Narcotic Drug addiction and depression, I had one foot in the grave. He pulled me back,saved my life,I am truly a fully functioning person again,with my life back. He is not for everyone,he was for me and all the other truly grateful patients that feel the same. I'm blessed to have found him. The hardest working physician I know. Sometimes you take good w bad.
1.0 Rating
May 18th, 2011
BEWARE
I heartily agree with all former posts. This Dr only has a degree in internal medicine with a necessary course in pain management.He dismisses all diagnoses and MRI's form renowned Orthopedic and Neurosurgeons who suggest treatment or surgery which could be very serious outcome for some patients. He prescribes drugs then at some point turns on the patient and insists they go on his Subutex program. He has personal issues and bullies the patients who seek the care of a professional in very sad times of protracted pain from illnesses ranging from arthritis to cancer. I would not allow my hamster to be treated by this Dr. He has personal isssues and terrorizes his patients. When seek out professionals look for those with degrees in Orthopedics, Anesthesia, or Neurosurgery.You deserve better!
1.0 Rating
May 4th, 2011
waited over 3 1/2 hours to see Dr.The nice nurse came in and stated it might be 45 minute wait. To say the least I walked out of there. And yes I had an appoinment and was on time and was the first and last time I will go there. you would think if you walk out after waiting for that long a period of time that the dr. would call to limit the damage. But they obviously did not care. Hence the post. God bless everyone out there with serious pain issues. Good Doctors are very hard to find.
1.0 Rating
November 30th, 2010
i felt dr. chavez wasn't interested in me or my problems and pain issues. he appears to have but one agenda and that's his own. while he did look over the written test results, he nullified the findings of three other doctors. telling me that i would be far worse off by having surgery. obviously not what i expected at all. by looking at his website, it all seems very professional, but he doesn't do much of anything himself; meaning LOTS of referrals to other doctors. while he says he doesn't want to see a patient in pain or suffering, it's his way or the highway. more than treating for pain, he feels everyone who uses pain medication is doomed & needs to follow his advice, or else. two ortho-surgeons and one neurologist all agreed that surgery was in order, he did his best to contradict them. telling me that with surgery, i'm sure to have lingering pain...albeit that i have multiple physical problems and surgery is meant just to keep my condition from further deterioration. he actually tried to frighten me from proceeding with surgery, even though i've been warned that i am looking at a life in a wheelchair if surgery is not done.he scanned over the written materials i provided, then told me he was in worse shape than me. i don't think so...a person with as much pain and damage as i have wouldn't be sitting there in a comfy chair passing judgements on others. while the office wait time wasn't too bad, i was told to call before showing up. i called 40 minutes before my apppt and was told to call back in 45 minutes; then told to call back 30 later; then told to call back in another 30 minutes. after that call, i asked them to call me when they had time. my 2:45 appt didn't happen until 6:30! there were no apologies and i still waited more than 30 minutes to be seen. my husband had taken the afternoon off to get me to my appt. what a terrific waste of time. i would caution anyone to be aware of what they're in for by using this doctor for a "pain management" specialist, who has no such speciality or degree, other than an general m.d.be advised that he tries to beat you down with his obscure stories and experiments that are more hype than help.now, if you're a drug addict trying to kick the "habit" and have great insurance, you just might be interested~
Nearby Doctors

Dr. Rick Chavez is similar to the following 3 Doctors near Redondo Beach, CA.