Rate Now
Share Your Experience
Have you seen Dr. Robert Bibb?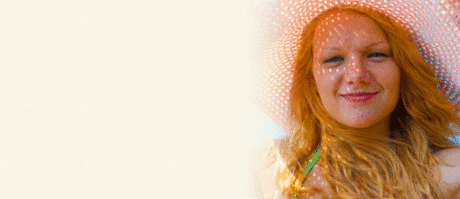 Skin Cancer
Get the facts about skin cancer, including the different types and symptoms.
Quality Rating
Highly Satisfied
67 Ratings with 16 Comments
5.0 Rating
September 3rd, 2017
Been every where searching for answers
I have spent years going from doctor to doctor, searching for answers for my itchy, dry, painful, cracked skin. I also had other issues, red bumps in the midst of all of that. No one could help me with any of it. I was in tears the day I met Dr.Bibb. Dr.Bibb was so patient and he listened to me. He took time and explained my condition to me. He did a biopsy and sent me for labs. Within days, I was feeling so much better. All my issues are under control now. Thanks to Dr. Bibb and his staff for such wonderful care. I look forward to going back for my check up-.
5.0 Rating
August 26th, 2017
Excellent patient care
5.0 Rating
August 26th, 2017
Very please!!
5.0 Rating
August 18th, 2016
Nice Doctor....
3.0 Rating
January 26th, 2016
1.0 Rating
November 16th, 2015
The Kings of Kickback
Saw his PA for small spot on my arm. Spent 5 minutes removing it and seemed to know what he was doing. Just got the pill for the pathology and fell out of my chair. Dr. ordered the same test 7 times. Total bill for a small rash was almost $2000. Never again will I be back!! Seems a lot of labs kick back to the Doctors. Bad news. Approach with caution
3.0 Rating
September 18th, 2015
Dr. great, but...
I like Dr. Bibb a lot. I've been seeing him for a while for various skin issues. It can be a hassle to schedule a timely appointment with him in the Conway office because he's only there once a week. He always spends a lot of time with me once I am seen, but I do always plan to wait a while when I have an appointment. His staff is okay, but the older nurse always seems like the patients are a bother to her. I forgot to take my checkout paper when I left the room and she made me feel like I was stupid as she marched it down the hallway to me. She kind of laughed when she was finished being rude, but I didn't find it funny. I just spent a lot of time and money with Dr. Bibb, and I didn't appreciate her treating me that way over a sheet of paper. Dr. Bibb is always so thorough and knowledgeable and does spend time with me when I have questions or concerns. He is quick otherwise, though.
5.0 Rating
July 11th, 2015
Dr. Bibb is like House, M.D.
After struggling for many years with "seasonal" allergies, spending money on appointments with countless specialists and medications, I finally stumbled across my health issue while at a routine skin exam with Dr. Bibb. I've always found him very chatty, and I was talking out of nervousness while he was doing the exam. After explaining my chronic "allergies" that never go away and can't be "found" with allergy testing, Dr. Bibb suggested I might be a staph carrier. He was right! I'm annoyed that I saw so many other doctors over the years, they never suggested I might be a staph carrier and continue to harbor the bacteria and causes allergy-like symptoms. I have been breathing without a runny nose, sneezing, coughing or feeling like I'm in a haze (from taking allergy medications I did NOT need) since Dr. Bibb helped me solve this mystery! I am so thankful. Just when you think a doctor isn't listening to you - trust me, Dr. Bibb is! His staff was amazing and very friendly. I did have to wait a little while for an appointment (about a month) since he is booked so far in advance, but it was worth it. I have recommended many people to Dr. Bibb and they are all just as pleased as I am.
1.0 Rating
June 23rd, 2015
First time visit to a dermatologist. The staff, from the receptionist to the doctor, seemed absolutely miserable. When the doctor was finish with the exam he and the nurse walked out of the room without giving any instructions so I got dressed and waited in the room. Approx 6 - 7 minutes later someone knocked on the door, entered and asked if I had seen the doctor. I responded, "Yes". She then said in a voice that made me feel like I had done something wrong, "Then you're done. You need to take that paper on the counter to the receptionist." Now my thought - HOW WAS I SUPPOSED TO KNOW THAT!? Again the atmosphere in the office was absolutely AWFUL!
5.0 Rating
May 7th, 2015
terrific, but
I think Dr. Bibb is terrific, and I like him and trust him, and his staff is the best. But. Listening to Fox News in the waiting room is annoying, and the volume makes reading difficult. I believe that it is inappropriate to submit another person to one's political views - it is, in my opinion, proselytizing, only politically rather than religiously. I can't imagine that the doctor or his staff would find that appropriate, either, hence my comment.
1.0 Rating
December 19th, 2014
Office Staff and P.A.
The P.A. That serves under Dr. Bibb is extremely rude. He speaks to you, and/or his patients as if they were poorly educated, not only in medicine, yet various facets of the world. The Office Mgr. Is extremely rude and condescending, causing one to think twice before wanting to return to that office for treatment. With the varying options available now in the Myrtle Beach area, do yourself and health issues a favor and find another derm office to be treated with respect.
5.0 Rating
September 8th, 2014
I would and have recommended Dr. Bibb. He is excellent with his diagnosis. He is personalable and willing to talk to you about your condition and make recommendations. I have been going to Dr. Bibb at least 5 years now. He is the best.