Rate Now
Share Your Experience
Have you seen Dr. Robert Weiss?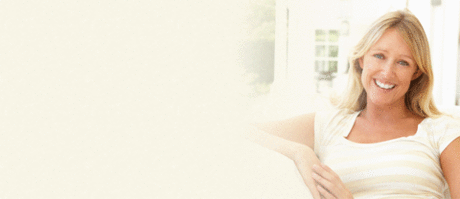 Hysterectomy
Learn about why this procedure is performed, who gets it done, and the different types of surgeries available.
59 Ratings with 18 Comments
1.0 Rating
February 7th, 2017
Careless doctor
Never read my fathers lab work and signed off on it. Turned out my dad had a yeast infection that spread to eye. Currently he has to get shots in his eye every week or go blind. This infection was contracted in the hospital. My dad notice something going on with his eye and went to the eye doctor, who than told him he need immediate attention. Very careless urologist, would never recommend him to anyone. Stay away.
5.0 Rating
January 27th, 2016
Excellent doctor and staffordable @Newark office.
3.0 Rating
November 17th, 2015
5.0 Rating
February 19th, 2015
Great Physician
5.0 Rating
July 8th, 2014
Excellent Doctor!
I was treated by Dr. Weiss for left kidney removal last year (2013) after I was diagnosed to have malignant neoplasm of kidney. I was so scared and doubtful when I heard that I had to go through such a serious surgery at age of 74. Dr. Weiss has showed me how excellent a surgeon he is during the whole treatment. His knowledge and skills shown in the treatment had installed me great confidence to overcome the cancer. Even through he is a little hard to find sometimes which I can understand because he's so busy treating so many patients, most of time he can be reached if I really need to talk to or see him. His assistants (one of them is Ash, Thank you Ash!) are all very helpful! My surgery was very successful and I could literally walk after 3 days. Thank you Dr. Weiss, you saved my life!
5.0 Rating
June 6th, 2013
Very Happy
I underwent surgery for testicular cancer about 18 years ago when I was in my early 20s. Dr. Weiss was very caring, a great professional, and I do believe without the shadow of any doubt that he helped save my life. At the time, my income was very limited and yet he treated me like a million dollar patient. Thank you Dr. Weiss!
2.3 Rating
October 24th, 2012
he has no bed side manner, I call him the ghost doctor
You can never get him on the phone, never follows up on your condition or how you are, he has you get test and never lets you know the results even after calling him many times if he is that busy you start to wonder how accuracy of his diagnoses??
1.0 Rating
September 3rd, 2011
Dont see this Dr for kidney stones
Maybe hes a good dr for other urology problems but definitely not for kidney stones. Basically told me that it doesnt hurt when you pass kidney stones unless there obstucted. Sent me home with no solution and that night was in horrible pain passing another stone that must of been stuck because unable to urinate. Maybe a kub would of been helpful!!!!
5.0 Rating
January 4th, 2011
5.0 Rating
November 20th, 2010
5.0 Rating
November 6th, 2010
5.0 Rating
October 4th, 2010
I recently had a prostate biopsy by Dr. Weiss. He used novocaine and it was totally painless. He called within a week to tell me the results. He is very caring. I highly recommend him - he is one of the best in NJ. I had previous biopsies by other urologist that were very painful. D. Weiss has excellent technique.