Rate Now
Share Your Experience
Have you seen Dr. Robert Law?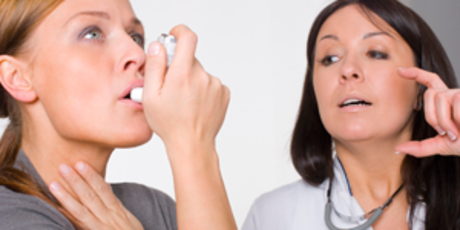 Asthma
More than 22 million Americans of all ages have asthma. Prepare to talk to your doctor about symptoms, diagnosis and treatment options.
25 Ratings with 12 Comments
5.0 Rating
September 1st, 2016
My kind of doc.
1.0 Rating
November 4th, 2015
Save yourself the headache. My husband is very I'll and this office refused to help him or call back regarding his health concerns. The doctor is almost never there and refused to write him doctor's notes when he had to miss work because he would not see him in the afternoon. The staff is ridiculously unprofessional, and don't want to help. There is also an oriental woman who is supposedly the office manager and she is very rude. This office is slow and uncaring. If you love and truly care for your family member DO NOT bring them here!!! I truly wish we would have never come across this office and I am switching my husband's PCP immediately!
1.0 Rating
April 2nd, 2015
DO NOT GO HERE!
2.3 Rating
October 28th, 2013
getting harder to get appt even a week in advace
5.0 Rating
June 8th, 2012
Get an Appointment and have insurance...Duh!
I have been seeing Dr. Law for years, whats up. Rude staff, high wait time? This not Centra Care this is a doctor's office. Who just walks in to a regular Dr. office without insurance or "I just had a stroke so treat me"and I don't have insurance.Some of these reviews are ridiculous. He's a good doctor and his staff is courteous but have insurance and get an appointment.
2.3 Rating
January 11th, 2012
1.0 Rating
June 29th, 2011
Horrible Expierence!!!!!!
I brought my elderly parents to this office and OH MY GOD what a mistake. to get anyone on the phone to help with ANYTHING is a nightmare not to mention how rude the staff is. I never called that office and got attention right away there is always a wait time on hold from 10 to 15 minutes and then I have to hang up and call back only to be directed to a voice mail. The doctors wife (who by the way constantly reminds you that she is the doctors wife) is one of the rudest people god has ever dropped on this planet is cold, unfeeling, and condescending at best. the only bright spot is the nurse practitioner Christine and I feel sorry for her as she is surrounded by incompetence. So my advice is don't bring yourself or your loved ones here to these very rude, unfeeling, and incompetent people!!!!
1.0 Rating
May 23rd, 2011
Waste of Time
The wait is always long both in the lobby and in the exam room. I have been going here for three years and finally got fed up and switched physicians. The office staff are rude and there are way too many patients and not enough assistants to get any help.They have botched my lab work numerous times, been rude to me, and made me unnecessarily pay up front for procedures that are COVERED under my insurance without any explanation. I have never met the doctor himself only Heather and a few PAs and nurses, but the practice itself is awful.I work in the healthcare industry and am appalled by the way they treat patients on a consistent basis.
3.7 Rating
May 20th, 2011
Bravo for new staff member
I have been a patient at Dr Laws office for years. I have to give kudos for their new front office girl, Jenna. I have had several dealings with her in the past month and absolutely adore her, she is so pleasent and courtous and always has a smile on her face. When calling I ask for her by name, and she always follows through. I appreciate the special attention, the wait time has even decreased. I will be their patient for yrs to come.
2.3 Rating
February 3rd, 2011
Awful experience
I was waiting for almost 2 hours and it was not busy. Once I was there I was made to pay upfront for procedures that are covered by my insurance and not given any receipt for reimbursement and told that it was policy. When I checked out the receptionist was rude, didn't even look at me the entire time, and when I proceeded to ask her about blood work she never even answered my question and shrugged me off.
1.0 Rating
November 5th, 2009
FEMALE DOCTOR IN HIS OFFICE IS HORRIBLE
Long wait time (1 hr 45 min). The doctor had no personality. She talked to us like we were uneducated and ignorant. She never smiled, she looked as if we were wasting her time. She insinuated that we neglected our child. She was awful. We had to go back for a follow up visit and we requested to see a different doctor. We told the woman who was scheduling us why. Well dont you know that they stuck us with her anyway. So we left. So much for a request. I would have loved to have given the office a second chance but they blew it.
5.0 Rating
November 3rd, 2009
Dr. Law: Excellent family doctor