Rate Now
Share Your Experience
Have you seen Dr. Robert Rubino?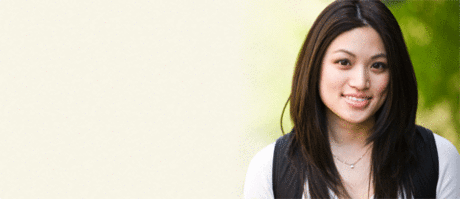 Birth Control
Get the facts about birth control so you can decide which type is right for you.
26 Ratings with 11 Comments
5.0 Rating
January 19th, 2017
one of the best OBGYNs I have seen in years!
1.0 Rating
February 17th, 2016
Find somewhere else
4.0 Rating
December 14th, 2015
Dr. Rubino, Her Option Cryoablation, Highly Recommend
I was very satisfied with Dr. Robert Rubino. I'm 53 years old and suffered from heavy heavy horrible periods. I read about the Her Option Cryoablation on the Rubino web site. Everything I read pointed to me. Dr. Rubino was very easy to work with, the exam was comfortable and I felt he listened to everything I had to say and then the Cryoablation was scheduled and performed. I really wish I had gone to him years sooner and had the procedure way earlier. But I'm good now and have had one period since the procedure and it wasn't heavy at all. I highly recommend Dr. Robert Rubino and the Her Option Cyroablation for anyone who suffers from heavy clumpy periods that last for days and days. The day of the procedure, make sure you eat something. I had a banana and a bowl of cereal with milk. Make sure you have the pain meds on you in your handbag so you can take 1 immediately following the procedure. Keep in mind that if you are a bit overweight, you might want to take 2 pain pills as long as you have some food in your stomach.
5.0 Rating
October 31st, 2015
2.0 Rating
March 13th, 2015
My previous ob/gyn was retiring and Dr. Rubino was taking over his practice when I first met him. It was my first pregnancy and he was nice enough during my visits, except for an un-called for remark about animal abuse which I did not appreciate. It was personal and unprofessional. Another big negative is that his office staff ALWAYS mixed up the charts. So many times he'd start off asking me odd questions, until we realized that he was looking at someone else's chart. He was insisting that I had high blood pressure (before and after my pregnancy) when I never did in my life! He even put me on meds. that made me almost pass out twice. When I first went into labor, which was on a Sunday and a holiday weekend, he seemed annoyed that I was calling him to tell him my symptoms. Afterwards, I was pushing for 3 hours while he just sat in a chair, looking bored. My husband was even mad at him. Finally I had a c-section. Everything went well with the surgery and my recovery. A couple of years later, on one of my visits, he had an intern observe my check-up without my approval and this jerk actually began insulting me while I was on the table! I couldn't believe that Dr. Rubino would allow that. The final straw came when he hired these young wenches to answer his phones. These 2 were so rude, unprofessional and nasty. I was in the e.r. from hemorrhaging and needed to see him the next day and they kept brushing me off and acting as if it were a joke. They thought they were funny, but it wasn't funny when a report was filed against them for their actions. At that point, I had enough and left his practice. Overall, he was decent in the beginning, but it just went downhill from there.
2.3 Rating
June 10th, 2011
business man...
5.0 Rating
January 28th, 2011
The Rubino OB/GYN Group was the best place I could have landed when I got pregnant. I only met Dr Rubino once, but that only time he was examining me, he was great. He has amazing bed side manner and although he didn't know me, he was vry caring and left me at ease. He is a great doctor and he has an amazing group of doctors working for him. Dr Alan Kessel, who was my doctor through my whole pregnancy was amazing. he was caring, great bedside manner, he spent as much time with me as I needed, answered all my questions, and overall was jus a great person. I would recommend this group to anyone!
1.0 Rating
November 15th, 2010
Looked at his watch
Dr. Rubino diagnose me as having a "missed abortion" in other words, a failed pregnancy that didn't miscarry "naturally". Right before my procedure I asked Dr. Rubino can I ask him a few questions before we start for instance "How did this happen?" HE LOOKED AT HIS WATCH and said okay. And by the way, really didn't answer my 1st two questions so didn't ask anymore. I just sat there, I.V. in arm, he was rude to the nurses in the O.R. Gee I hope I didn't keep him from his golf game.
5.0 Rating
October 27th, 2010
he is a very good doctor
5.0 Rating
September 2nd, 2009
Anna Smolski, Howell, NJ.
Dr. Rubino delivered all of my babies since my first in 2000, when I became pregnant with my twin in 2002 my Husband and I decided to keep him as our physician and trust him to the safe delivery of our babies even though we lived 75 miles from his office I continued to see him until our twins were delivered in Sept of 2003. He is very professional and takes his time to treat you as a person and takes personal care of his patients. Gail and Cheryl are an A+++ members of his team.
3.7 Rating
June 16th, 2008
Good doctor
5.0 Rating
July 21st, 2017
Nearby Doctors

Dr. Robert Rubino is similar to the following 3 Doctors near West Orange, NJ.