Rate Now
Share Your Experience
Have you seen Dr. Roberta Palestine?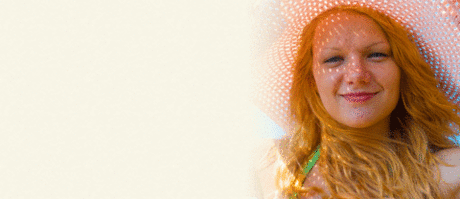 Skin Cancer
Get the facts about skin cancer, including the different types and symptoms.
20 Ratings with 10 Comments
3.0 Rating
September 15th, 2016
My Experience w/ The Dermatology Center
For over 2 decades, I was a patient of Dr. Palestine. Started going to her when she was still on Shields Drive in Bethesda. She then opened The Dermatology Center. I thought she was my forever doctor. There came a time when I tried to make an appt and was told she only does surgeries and skin cancer and I was shuffled off to SibleyHospital to see Dr. Christian Millett. I had MRSA on my face! Went there several times. Parking was $9 each visit. He was excellent. Recently, I tried to make an appt with Dr. Millett and was told that he left the practice. They claimed they didn't know where he was, but suggested I see Dr. Chicks Dadlani, also at Sibley, since I don't spend enough money to see Dr. Palestine (they didn't say that, it's just my own conjecture). Dr. Dadlani was okay, In a big hurry to get to the next patient, and was not at all nice to her very sweet and helpful nurse! I'm so done with this practice! They clearly just want to make as much money as they can, and longevity as a patient means nothing to them.
1.0 Rating
November 21st, 2013
Don't use this doc for cosmetic treatments!!!
2.3 Rating
April 2nd, 2012
cold professional
I was looking for a professional to do a botox in Bethesda area and I found her in the internet. I was new in the country - I'm from France - so I though maybe she was that cold just because I wasn't communicating properly, even if I believe my english is quite good. When I'm paying for a high price service, I expect to be treated with good manners and a little bit of kindness at least. Smile Doc Palestine!
1.0 Rating
September 19th, 2011
Not thorough, didn't provide advice
1.0 Rating
February 23rd, 2011
I am really dissapointed. I waited an hour to be seen by Doctor Palestine. I went to see Dr Palestine for a skin discoloration. Her assistant was really rude, so does she. After she diagnosted me, she told me that there was nothing to do about my discoloration. I went to see another Dr, he prescribed me a cream and after a month, my discoloration is gone. Also, I wanted to ask Dr Palestine questions on dermabrasion etc... a solution to have a better appearance. However, when I saw her, I litteraly changed my mind. How a dermatologist whose job is trying to make you look better does not brush her hair or take care of her own skin? twenty five years of experience, well then I would say knowledge doesn't give the skills.
1.0 Rating
January 9th, 2011
Poor Customer Service
1.0 Rating
November 9th, 2010
Unbelievably unprofessional!
After waiting for 45 minutes, the "doctor" waltzes in to spend maybe 60 seconds with me (gives my face a cursory glance, flips through my chart), suggests an $800 peel, and then hands me over to her assistants. I should have known better but I scheduled an appointment for the peel - I was told that the office must collect the $800 AT THE TIME OF THE APPOINTMENT even if the appointment itself was weeks away. When I protested, "Lauren" suggested that I pay at least half the amount and I did (again, I should have known better!). The icing on the cake was when I had to cancel the appointment a few days later because of work "Lauren" told me that I may not be able to get a refund on my $400!!! After a whole lot of argument from my end, she agreed to refund the amount but made it sound as though she were doing me a favor!!! Given my personal experience, I believe all the negative reviews I have read about Dr. Palestine. The Doctor and the Staff - totaally unprofessional, unimpressive, and SO NOT WORTH IT!
5.0 Rating
September 14th, 2010
exeeded my expectations
I read other reviews of Dr. Palestine after I'd gotten my referral and made the appt. I went in with great trepedation and was shockingly taken back by how attentive, caring and concerned she was. She immediately biopsied the site of concern. I had her full attention. The follow up Moh's surgery was handled by Dr. Thomas Yu--who was absolutely excellent. I experienced an allergic complication and Dr. Yu called me DAILY to check up on me. I was completely impressed by this office. Regarding comments of Dr. Palestine's personal appearance--get a life. I thought she was attractive and demonstrated a woman who cares about and takes great care of her skin and appearance. I highly recommend this practice.
1.0 Rating
August 3rd, 2010
Making the patient feel irrelevant
1.0 Rating
January 10th, 2010
doctor?
5.0 Rating
September 19th, 2017
5.0 Rating
February 22nd, 2017