Rate Now
Share Your Experience
Have you seen Dr. Rubina Shakil?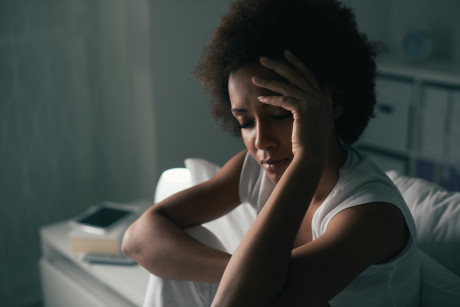 Bipolar Disorder
Get the facts about bipolar disorder, including the different types and symptoms of each.
37 Ratings with 19 Comments
5.0 Rating
May 24th, 2017
Dr Shakil has improved the quality of my life.
I absolutely trust Dr. Shakil's thoughtful and careful judgement, and I would absolutely recommend her to any friend or family member seeking psychiatric care. The office is clean and pleasant, her staff is courteous and professional, and Dr. Shakil takes the time to gain a thorough understanding of your health and background before giving a detailed explanation of her assessment and your treatment options.
5.0 Rating
May 19th, 2017
Satisfied
5.0 Rating
May 2nd, 2017
exceeds expectations!
5.0 Rating
April 13th, 2017
I love Dr. Shakil!!!
I have been a patient of Dr. Shakil's for about 5 years now. She is extremely qualified and skilled in her knowledge of medications. She has always been kind and courteous to me. Her staff has always scheduled me appropriately and followed up with phone calls to confirm appointments. I believe she is willing, based on her experience, to assist her patients in a way that's best for them and their well being. I urge people to give her a chance. She will give you tools and meds that WILL help you. I adore her!
1.0 Rating
September 15th, 2016
Do not go see this woman
I was in disbelief at how incredibly rude and impatient she was. She interrupted literally every time I attempted to answer her question. Clearly she is not in this profession for the patients. I see that she "specializes" in geriatric psychiatry... I shudder at the thought of her abrasive, borderline abusive approach to the elderly. This woman should not be in practice period. Terrible! If there was an option of negative stars, I would have selected it.
1.0 Rating
April 28th, 2016
Rude and condescending!
This doctor is horrible! This "doctor" is in the wrong profession. She is very condescending and does not listen to patients. She is all about getting you to come back and pay fees etc! She thinks people are pill seekers and tries to discipline you and make you feel bad about seeking help. She threatens to terminate sessions when you question her attitude. I had about enough of her attitude and will never go back and would never recommend to anyone. Save your money, your time, and your energy. She's a joke and does not care about patients. Very rude and unprofessional! ZERO STARS! Stay away! Being reported to the medical board as well!
1.0 Rating
November 24th, 2015
I've seen Dr. Shakil for over a year now. Had I read all these reviews I would have known better and could have avoided a huge fiasco. I am now going to be without a medication that has helped me for over 2 yrs. because of some rescheduling fees I had incurred due to my fluctuating work schedule. She withheld a refill when I could not pay even when promised she would receive her $100 at the next appt. Money is her only motive. You will need a therapist for all the stress this psychiatrist will bring into your life!
1.0 Rating
November 20th, 2015
DO NOT SEE THIS DOCTOR!!!!!
Horrible horrible horrible Doctor. Only wants money does not care about her patients.
1.0 Rating
September 10th, 2015
Compassion
1.0 Rating
April 7th, 2014
You do not want to be in the same room as this woman
She is very confrontational. Not very knowledgeable about the drugs she prescribes. She will interrupt you and raise her voice. She will challenge your comments, concerns and questions. Example is I asked if I could begin to taper off a med. She very rudely said "what good will that do?". And then just gave me a blank stare. She will treat you like a bothersome child. I would not recommend her to anyone. I would recommend that you do not see this woman.
1.0 Rating
January 15th, 2014
She will only make you feel worse
Do not do this to yourself. She didn't bother to read over my initial paperwork and diagnosed me three minutes into the appointment. She gets stuck on one thing and will not let it go. She treated me like a criminal, and didn't bother to take the time to listen to a word I had to say. She got very angry when I told her I didn't feel I was being helped and that she didn't know what medication she was putting me on. She called me offensive and then began to tell me I hadn't changed and that I was still experiencing the same issues, and when I asked why or what we could do about it she said "I'm not going to help you" that is very discouraging when you're going in for serious issues. She is supposed to listen and give advice, instead she yells and cuts you off before you get anything out. Her staff is awful as well. They told me they weren't going to call my insurance because they would just be put on hold and they didn't want to be put on hold, and that I would be charged a full amount of an uninsured patient and hopefully be reimberced at a later time. Hopefully. I would not recommend her to anyone that is looking for actual help. She will only make you feel worse about your problems.
5.0 Rating
December 18th, 2013
Dr. Shakil