Rate Now
Share Your Experience
Have you seen Scott Wolfe?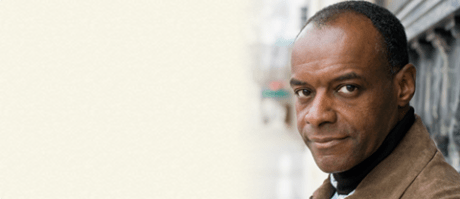 Colonoscopy
Get the facts about colonoscopy, including how and why it's done and doctors who perform the procedure.
Quality Rating
Highly Satisfied
38 Ratings with 14 Comments
5.0 Rating
September 22nd, 2016
5.0 Rating
August 1st, 2016
5.0 Rating
September 27th, 2015
Excellent Doctor!
I was referred to Dr. Wolfe after seeing multiple other hand/wrist surgeons. I am an avid tennis player and yoga enthusiast. I had ganglion cyst surgery by another hand surgeon several years ago which left my right wrist/hand in constant pain. Dr. Wolfe did thorough research of my situation, he explained my diagnosis clearly and set-up treatment options. His office staff from setting the appointment to helping schedule x-rays and CT scans were amazing and extremely pleasant. I would say that Dr. Wolfe is simply the best and after seeing 4 other hand/wrist surgeons, I finally found 1 who I trust will help me.
5.0 Rating
May 23rd, 2015
5.0 Rating
February 21st, 2015
A Doctor Who Cares
Four months ago I fell and broke my wrist in two places. I was initially taken by ambulance to a Manhattan hospital where they set my arm from wrist to shoulder and referred me to an affiliated surgeon. After seeing this surgeon several times over the next two weeks, and suffering through wearing a contraption that made me miserable, I was informed that I needed surgery and that he "didn't do hands." This almost discouraged me from all doctors, until I miraculously was told about a Dr. Scott W. Wolfe, a wonderful doctor affiliated with the Hospital for Special Surgery. From the moment I entered his office to my last visit, I felt safe. It was decided immediate surgery was necessary. He and his staff were so unbelievably thoughtful and kind that never for a moment did I feel frightened. As a very claustrophobic person, I was assured that no tubes were going into my mouth during surgery, and that the moment I heard my name telling me to wake up I would. And I did. I was able to leave the hospital that evening and sleep in my own bed. Since that day three months ago, each visit to Dr. Wolfe's office has been a comforting and reassuring moment. Today I am well again, and so appreciative of the care, the professionalism and the beautiful incision that is no longer even noticeable on my wrist. I cannot thank Dr. Wolfe enough for being a doctor who cares not only for a patient's broken bones but their mental health as well.
5.0 Rating
February 3rd, 2015
5.0 Rating
August 14th, 2012
Best Doctor I have EVER been to
Dr Wolfe is by far the best doctor I have ever been to. I had repeated surgery on my hand which ended up making my hand dysfunctional. It was at risk of further injury and Dr Wolfe made time in his schedule and did the surgery only four days later. His staff is friendly and professional. I understand the difficulty in getting appointments because he is much in demand.
5.0 Rating
November 22nd, 2011
Unique understanding of brachial plexus and nerve injuries
I was referred to Dr. Wolfe for his perspicacity and infinite knowledge of the brachial plexus and nerve injuries. His staff is extremely astute, professional and world class. His diagnosis of my injury was flawless and he proceeded to recommend surgery to repair my nerves which were compromised by a non-union clavicle. The synopsis of my injury was the brachial plexus being compressed by a clavicle that did not heal properly and thus was severely and frighteningly compromising my strength, mobility and sensation in my left arm (dominant arm by the way!) With some trepidation (not to do with Dr. Wolfe but just simply the uneasiness anyone experiences when contemplating a surgical procedure) I agreed to the surgery which included reassembling my clavicle and fixing all of the nerves that were being compressed due to the injury, a very arduous and complex procedure as I have now learned. The surgery was executed with stellar precision as I have regained all control, strength and mobility in my left arm, which was severely compromised by the injury. I was ecstatic to begin to feel my arm and hand again almost immediately after the procedure. I would recommend Dr. Wolfe and his staff to anyone with nerve injuries, especially complex ones that require very delicate precision. He is also a pleasure to speak with and provided me with enough comfort when vacillating with my decision.
5.0 Rating
May 25th, 2011
One of the best!
We went to Dr. Wolfe because my wife had a severe elbow break with cdomplications to her arm. Other doctors said it could no be repaired without having permanent limitations. Dr. Wolfe correctly diagnosed and repaired her arm performing a difficult procedure that not many others could do. We are grateful. He is a wonderful doctor!
5.0 Rating
July 9th, 2010
Kim
5.0 Rating
December 12th, 2008
Dr. Wolfe is the best hand surgeon I have ever been to. I had had surgery on my hand a while back, and it had never been the same -- I was constantly in pain. After 5 years of going to surgeons and being told nothing was wrong, Dr. Wolfe used all of his resources to find out what was causing my pain. He was the only surgeon I had seen (and I had seen many top NY surgeons) who took the time to help me. Ever since I had surgery based on what he found, my hand has been completely normal. Without him, I would still be taking medication to manage the pain.