Rate Now
Share Your Experience
Have you seen Dr. Shah Chowdhury?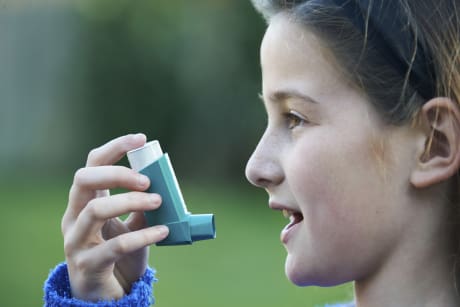 Childhood Asthma
Get the facts about childhood asthma, including the causes, symptoms and complications related to this condition.
Quality Rating
Highly Satisfied
31 Ratings with 15 Comments
5.0 Rating
September 14th, 2015
Where is he???
Dr. Chowdhury is an amazing dr. My son has been seeing him for many years and its very unfortunate that he is no longer in the schererville office. Does anyone know where he is now? Is he still in practice? The office wasn't even courteous enough to let me know he was gone up until one day before my sons appointment. And they say they don't know anything
2.3 Rating
January 23rd, 2015
Gone downhill!!!
I love Dr.Chowdhury, but his new staff has made me question if I even want to go back. I dont get call backs or what I need from my children and when and if I do get called back I get major ghetto attitude... I don't know where they found this girl to replace the original girls ..but they need send her back ASAP!!! I know if the doctor knew what was going on he would be upset that his patients and their parents were being treated that way. Sadly I will probably be looking for a new doctor because of the extremely unprofessional new staff.
5.0 Rating
March 26th, 2014
Realistic kind of Doctor
I absolutely love him and his staff. I can call and speak to Robin or Veronica by name and they always know who I am and who my children are. Dr Chowdhury is straight to the point, and can come off tough but only because he means well and is passionate about medicine. I like that he take time to explain things to me or he will even draw a picture if he can to better help me understand the problem. I highly reccommend him because he is very knowledgeable.
1.0 Rating
December 19th, 2013
missed diagnosed and rude !
I used to like Dr but he missed diagnosed my daughter for a thyroid problem and said I have to watch what she's eating ,come to find out her thyroid was so out of wack he didn't even tell me the results I had to ask after a month . Her levels were off the chart 43.467 and normal is 0.01 I'm not a dr but I knew to take her someone else when he had the results and blamed it on eating. Took her to a great dr and he's a endocrinologist dr and he has her on meds and her levels r down and is watching her ! Thank you dr xhowdhury for sweeping this under the rug I care about my child and her health maybe u need to go find the caring part of ur job . You lost that and u don't care about ur patients and your bedside manner is terrible now !
5.0 Rating
May 15th, 2013
Dr Chowdhury
My Kids have been seeing Dr Chowdhury for 12 1/2 yrs and I am always taken care of, I feel he always hears what i am saying and is always talking to my kids. I love the nurse staff as well. The front desk staff is awalys quick to get me in when i call and never are rude . I am so happy with Dr Chowdhury and his office staff..
5.0 Rating
April 19th, 2013
Wonderful Dr.
My two boys have been seeing Dr. Chowdhury for over 10 years and we have never had a problem with anyone at the office. Everyone there is great. Dr Chowdhury always takes the time needed to talk to my husband and I about our child's health. Our youngest son has asthma and whenever it gets out of control, all I have to do is call the office, even if they are busy, they will squeeze us in just so he does not have to suffer. Dr. Chowdhury is a wonderful doctor who really cares about his patients.
5.0 Rating
July 31st, 2012
5.0 Rating
June 7th, 2011
Excellent doctor
I have a daughter and a son. Both are seen by Dr. Chowdhury. He is intelligent, compassionate, and helpful. Whenever I called in with a question, he returned the calls promptly. What I like best is that he does not prescribe antibiotics for every little thing that's wrong, unlike most american doctors.
5.0 Rating
May 9th, 2011
DR.Chowdhury
I love this DR. When I brought my daughter Victoria to him when she was a newborn with medical issues he made personal phone calls to my home to check on her and make sure she was doing good.Ive been with him for 4 years and and counting.He takes the time with you for any reason I recommend this DR. to all children hes the best in the area.
5.0 Rating
April 9th, 2011
1.0 Rating
April 8th, 2011
5.0 Rating
October 5th, 2010
GREATEST DOCTOR EVER
DR. Chowdhury has been my doctor ever since I was 5. On my fisrt checkup with him he noticed something wrong with me and sent me to the hopital. Later that day i was diagnoised with Wilm's Tumor( a type of cancer). Had I not caught this at an early stage i would have died. I owe my life to this man and in my eyes he is one of the best doctors in the region.